Commentary: Don't blame charters for Trenton School District's budget hole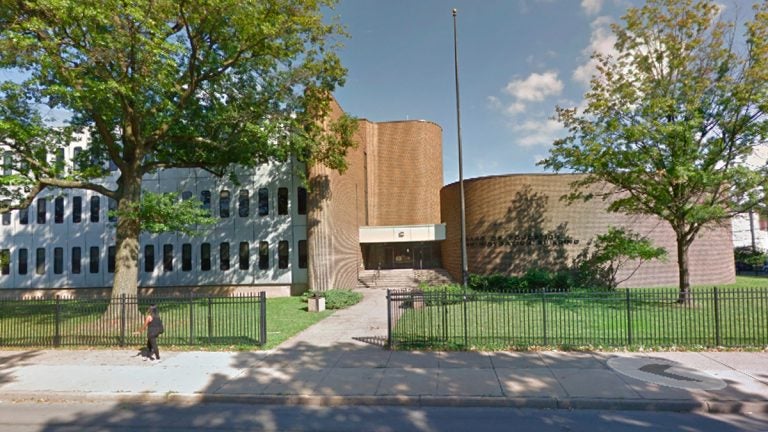 Last Friday Janice Williams, Grievance Chair of the Trenton Education Association, did us all a favor and cut through the political pantomime of the anti-charter school army. In response to the Trenton Public Schools' announcement of impending lay-offs caused by a $17.3-million budget shortfall for the 2015-16 school year, Williams gave a clear answer to The Trentonian,
"Kids are leaving and going charter schools. We're going to be working very hard to put together a PR campaign to let our parents and city and community residents know why they should choose the Trenton Public School system."
Here, Ms. Williams expresses a malignant plank of those opposed to charter schools: in this fear-based construct, school choice is a zero-sum game. If families get to choose among different forms of public schools, then adherents to traditional models must engage in public relations campaigns to protect market share. It's about adult job security, not student well-being. It's about money, not kids. It's the negative politics of resentment, not collaborative efforts to educate students.
We can do better than this.
Now, let's be fair. There's one pot of money – Trenton Public Schools' projected operating budget for 2015-2016 is $257,901,771 – and if more of that pot goes to charter school tuition payments then there's less for district coffers. It's also true that an increasing number of parents are choosing alternatives to district schools. About 25% of Trenton's 13,000 students will enroll in charters next year. The projected cost of tuition to charter schools will be $36,013,967, or 14% of Trenton Public Schools' annual budget.
But there are a host of reasons why Trenton parents are choosing charter schools, and traditional school boosters might focus more on those reasons and less on PRcampaigns. The graduation rate at Trenton Central High School last year was 52.9% (which is actually an improvement of several points from the previous year). Charter school parents often cite safety as a concern and 40% of Trenton high school students were suspended last year.
At Columbus Elementary Schools, one of the district's K-5 schools, 75% of students failed basic skills tests in language arts and 56% failed basic skills tests in math. At Hedgepeth William Middle School 68% of students failed language arts assessments and 59% failed math. (See D.O.E. data.)
This well-reasoned flight to non-traditional forms of public education isn't restricted to families with typical children. In fact, an equally large portion of Trenton's fiscal problems stems from its reliance on out-of-district special education schools to educate its students with disabilities. According to the projected 2015-2016 budget, $33,878,030 is allocated in tuition costs for special needs students placed in private special education schools or other nearby districts. That's 13% of Trenton Public Schools' budget, one point lower than the percentage devoted to charter school tuition payments.
While N.J.'s special education out-of-district placements is the highest in the country, between 8% and 9%, at least 15% of Trenton's special needs population is placed outside of community schools. This is a clear violation of federal and state law that mandates that children with disabilities are entitled to education in the "least restrictive environment." Trenton teacher union officials might more productively engage in discussions about how to expand district inclusiveness rather than deride reasonable choices that parents make for their children.
Several years ago the Center on Reinventing Public Education published a study that offers a scenario that focuses not on market share, as Ms. Williams would have it, but the educational needs of children:
"As charter school continue to expand across the nation and especially when they serve large percentages of a community's children, school districts and charter schools are increasingly choosing to abandon negative competition in favor of collaborative partnership. This is not to say that charter schools have moved from the margins to the mainstream or that they never face fierce opposition. But in a growing number of communities across America, the relationship between charter schools and districts is transforming, from the traditional paradigm of opposition, competition, and indifference to a partnership based on trust and collaboration through a shared mission, shared resources, and shared responsibility."
Think about it: a troubled district, albeit one working mightily to improve student outcomes, repudiates the politics of resentment and focuses on shared missions, shared resources, and shared responsibilities. Now that's a union position that we can all get behind.
___________________________________________________________________
Laura Waters is vice president of the Lawrence Township School Board in Mercer County. She also writes about New Jersey's public education on her blog NJ Left Behind. Follow her on Twitter @NJLeftbehind.
WHYY is your source for fact-based, in-depth journalism and information. As a nonprofit organization, we rely on financial support from readers like you. Please give today.