Philly sandwich shops take cues from 'Clyde's,' a new play at Arden Theatre
A new play by the Pulitzer-winning Lynn Nottage, opening at the Arden Theatre, has inspired local sandwich shops to take risks.
Listen
1:54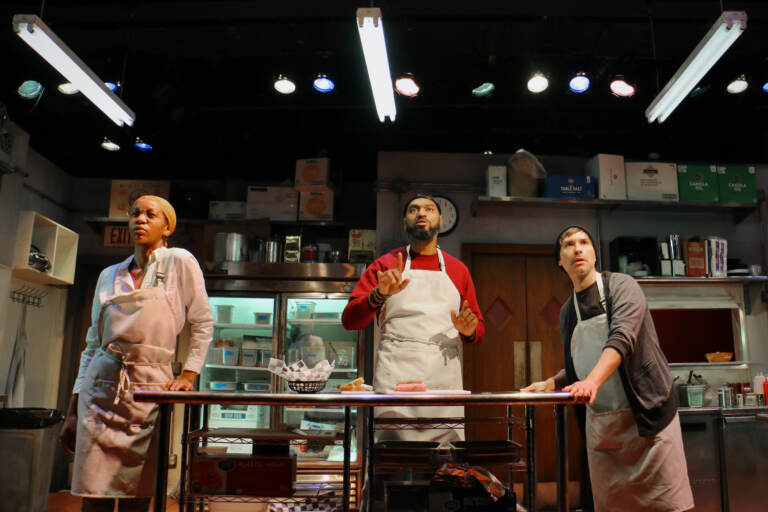 The most produced play in U.S. theaters this season, according to American Theater, is "Clyde's," by two-time Pulitzer Prize winning playwright Lynn Nottage.
The comedy about formerly incarcerated people working in a truck stop cafe outside Reading, Pa., where they conspire to build the perfect sandwich, opens this week at the Arden Theatre in Philadelphia.
All the action takes place on a single set, a no-frills commercial kitchen where the staff, in their aprons and hair nets, spars by trading imagined sandwich recipes.
"What about a tuna melt," starts Letitia, played by Kishia Nixon. "Red onions, tomato — heirloom —, romaine lettuce…"
"Basic!" Rafael taunts from the grill, played by J. Hernandez.
"Wait! I'm not finished," she shushes him. "Chopped lemongrass and basil on a toasted black rye. There it is! Bam!"
"We're used to people getting together, sharing their war stories, and being like, 'Yeah, when I was inside…' That kind of thing," said director Malika Oyetimein. "But they actually bond over the sandwich making."
There's plenty of conflict. The proprietor, Clyde, has no interest in putting gourmet sandwiches on the menu. She hires formerly incarcerated people to give them a chance to rebuild their lives, but the sandwich shop, itself, may or may not be a criminal operation.
When a new employee arrives, the others are quick to establish their hierarchical territory in the kitchen.
"Can we be more than the 'ex-cons' that other people think that we are? Can we serve something that makes people really, really happy?," Oyetimein said. "Then their 'war stories' come out. Then they get a little bit of healing because they have joined together over something that is beautiful."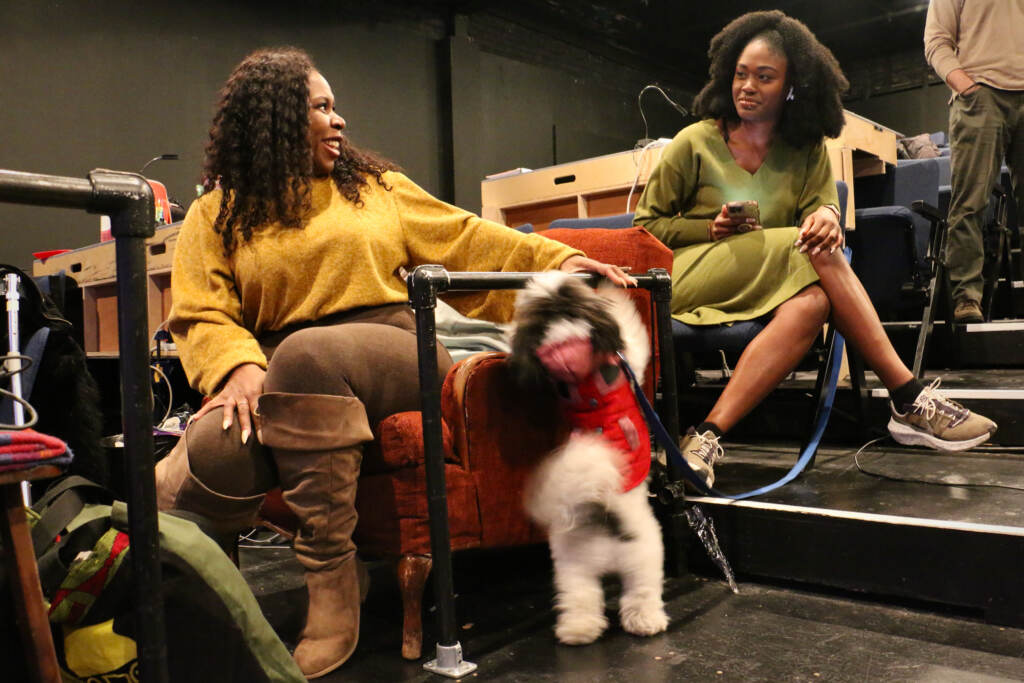 Oyetimein admits that is a lot of weight to put on a sandwich.
"If only we had the right ingredients, we could change the world," she laughed. "I think that's what Lynn [Nottage] is playing with. This idea that you can change the world with these simple ingredients, and these people, who you don't think are world-changers, because we all have the ability to change the world if we get together and do simple things."
"Clyde's" has proven to be popular not just because it's a funny take on serious issues, but it's relatively easy to produce, with five actors on a single set, a truck stop kitchen that can be as dingy as you like.
Oyetimein, who is based in Boston and has worked with the Arden before, said she wanted to direct "Clyde's" in Philly because it has a lot of hope.
"In a time where you feel like there is nothing that you can do to make this world better, I think that a simple sandwich made with love can make things better," she said.
For the production, the Arden brought in professional chefs to give the performers a crash course in food prep. All the food on stage is real, fresh food, chopped in real time on stage by the actors in performance.
Alex Lopez came in to show the performers how to use kitchen knives without cutting off a finger. The head chef at 3J's Cafe, on Market Street at 3rd around the corner from the Arden, Lopez is not a regular theater-goer and had not yet seen the play when it opened for previews last week. But he gleaned enough from what he saw to give props to Nottage, even if he could not remember her name.
"Whoever wrote the script seems to have at least a decent understanding of how flavor works," Lopez said. "A lot of the sandwiches that they kind of describe throughout the play, most of them sound quite good."
Lopez and 3J's have partnered with the Arden, along with the Market Street cheesesteak spot Campo's, to put special sandwiches on the menu inspired by "Clyde's."
Lopez's creation is marinated and grilled chicken served on rosemary focaccia spread with roasted garlic mayo, stacked with fresh arugula, avocado, pepperjack, and tomatoes pickled in his own brine.
The still-unamed 3J's sandwich is Lopez's own invention. It does not come from Nottage's script, which includes adventurous takes like a PB&J dusted with cinnamon and nutmeg, a Vietnamese banh mi with roasted pork and horseradish, and the pièce de résistance: a lobster roll with truffle mayo and dill.
"There were a few that would have been really fun to play around with, but we thought it would be good to keep it more straightforward," Lopez said. "A more traditional approach with just a little something different. So the pickled tomatoes came in."
3J's only opened a few months ago — for years the location had been Luna Cafe — and so far is primarily a breakfast and brunch spot. Lopez said his involvement with "Clyde's" and the Arden Theater has kick-started his ambition to expand 3J's menu for lunch.
"Clyde's" opening night is Wednesday, Jan. 26. It runs through March 5.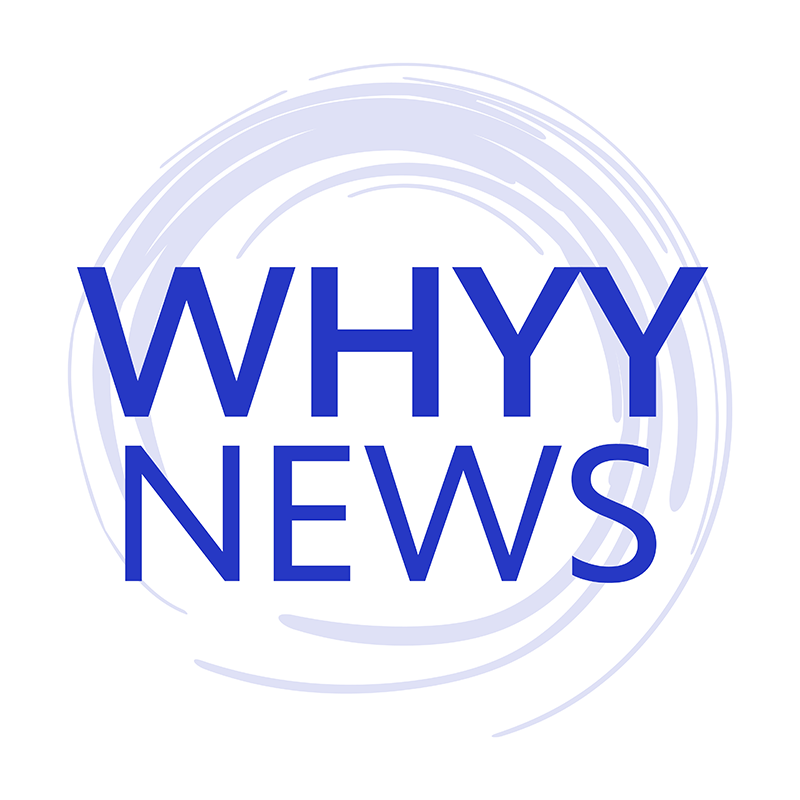 Get daily updates from WHYY News!
WHYY is your source for fact-based, in-depth journalism and information. As a nonprofit organization, we rely on financial support from readers like you. Please give today.