City solicits feedback on new bus shelter locations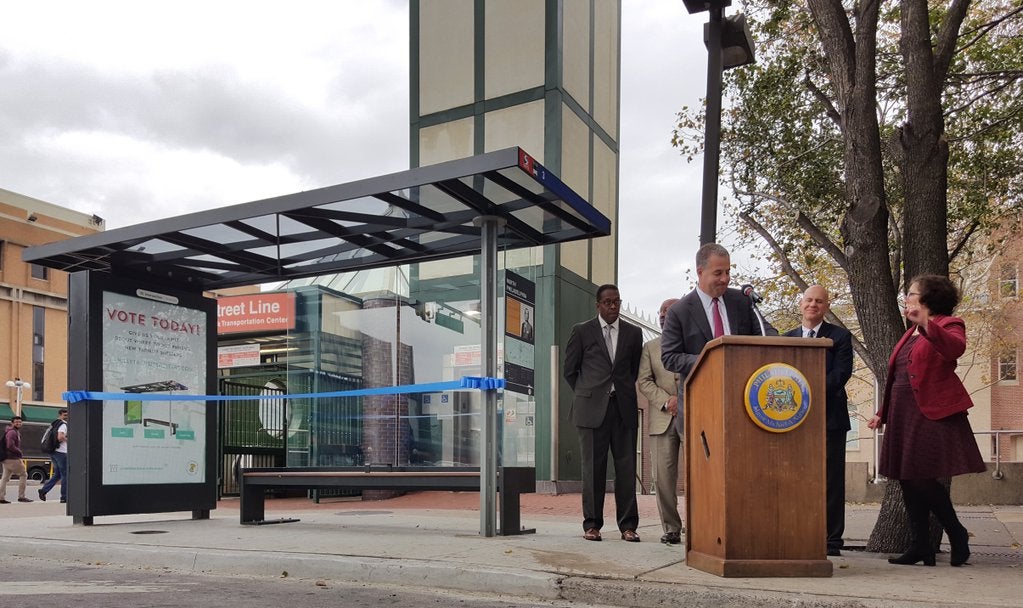 The Mayor's Office of Transportation and Utilities is installing 600 new bus shelters and is looking for the public's help in picking good locations for some of them.
If you're tired of waiting for your bus in the rain, you can go to the Philadelphia Transit Shelter Project website to vote for a new shelter location from a slew of options selected by MOTU. Interested riders can also propose new shelter locations.
It's unclear how long MOTU will solicit public feedback. MOTU chose not to comment for this article.
Maria Panaritis reported last October that the new shelters will replace the 318 currently in place, and add another 282 on top of that. They will be installed over the next five years.
The shelters are being built by Intersection, a successor company to Titan, which recently merged with Control Group. Titan held the last contract for Philadelphia's bus shelters, which ended in 2001. Intersection's 20-year agreement with the city requires the company to maintain the shelters and share up to $100 million in advertising revenues.
The new shelters will feature lights, a glass back wall and a bench. On one end, advertisements will be displayed. On the other, transit information.
But that transit information won't display real-time updates on the next arriving SEPTA bus, even though the transit authority says that it hopes to have the technological capacity to provide such updates within the next few years.
Despite the request for public feedback, riders can't assume they'll get a shiny new bus shelter anywhere they vote, and especially with new proposals. MOTU will also consider a number of factors, including ridership, availability of sidewalk space and proximity to locations like hospitals and shopping centers.
Twenty-six out of the 163 locations provided for voting are located in Center City, where a third of the existing 300 shelters can be found.*
*This sentence has been corrected to clarify that a third, not "nearly all" of the existing shelters are in Center City.