Cherelle Parker hopes to join growing class of Black women elected to higher office
Black women have been advancing to higher political offices in record numbers over the last decade.
This story is a part of the Every Voice, Every Vote series.
What questions do you have about the 2023 elections? What major issues do you want candidates to address? Let us know.
---
The primary win of former Councilmember Cherelle Parker in the race to become Philadelphia's 100th mayor is historic.
Parker's nomination comes after a hotly contested Democratic primary, and her political success is part of a bigger, national trend — Black women running for office.
Forty-four percent of Philadelphians are Black, and Parker could be the first Black woman elected as mayor.
Holli Holiday is the president of Sisters Lead Sisters Vote, a group dedicated to advancing Black women in public office. Parker's win, Holiday said, could have nationwide ripples.
"Philadelphia has always been a city that the nation looks to as a bellwether," she said. "This is the time to be led by a Black woman;  [Philadelphia has] had the perspective and representation in the top office in the city from several other demographics, so it makes sense that they would want to have this perspective as well."
Black women have been advancing to higher political offices in record numbers over the last decade. In recent years, high-profile elections and campaigns of Vice President Kamala Harris, Georgia's Stacey Abrams, and U.S. Rep. Ayanna Pressley of Massachusetts have encouraged more Black women to run.
Joann Bell is the convener of the Philadelphia Black Women's Leadership Council. The council was formed in late 1989, with the purpose of giving Black women better representation, especially as Black women led (and continue to lead) many grassroots and civic organizations.
"What we found is that African American women did a lot of the grunt work but when it came time to governance, we weren't always at the table and we weren't always there to make policy decisions," Bell said.
Bell said that Black women have always had a dedication to civic engagement because there is no viable alternative.
"Black women feel the sense of urgency to save America and save democracy because we know we have to live in it and we know that we're not afforded the same opportunities," she said.
She spoke to the voting demographics of the 2016 presidential election, which saw an overwhelming majority of Black women voting for Hillary Clinton and a smaller majority of white women voting for Donald Trump.
"We were surprised to see that white women were not quite as supportive of Hillary. We wondered why the disparity. My belief is that the sense of urgency wasn't the same."
Urgency, said Bell, is a driving force behind Black women who run for office. "We've always understood that there was a high level of discrimination. We always understood that we were paid less. We always understood that there were things that we always had to actively work to overcome."
Bell, who has known of Parker's work for decades, said that Philadelphia Black Women's Leadership Council endorsed her for several reasons, but the most important one to them was Parker's ideas to combat gun violence.
"When Obama was in office, he knew when these mass shootings were taking place around the country, he understood that his hands were tied legislatively with Congress — they were not going to pass gun control laws. But one of the things that people knew about him is that he cared and that he would do anything that he could within his power. Cherelle sent the signal that 'I don't care how much incoming turmoil I'm going to take… I will take it because I want to protect people.' That's what we heard."
Sisters Lead Sisters Vote has been tracking candidates since 2018, and has noticed big improvements this year. Of Parker, Sisters Lead president Holli Holiday says her run will have a domino effect.
"Just by achieving the nomination, she's already set the stage. Philadelphia is a city that is open to this kind of representation. Just by the example, she has already opened doors and not just for mayor, but for the potential for [more] executive leadership."
According to Holiday, Sisters Lead Sisters Vote is continuing to keep count of Black women running for office. "We've tracked over 170 black women running for office… mayor, city council, school board. [Parker] is in great company."
This story is a part of Every Voice, Every Vote, a collaborative project managed by The Lenfest Institute for Journalism. Lead support is provided by the William Penn Foundation with additional funding from The Lenfest Institute, Peter and Judy Leone, the John S. and James L. Knight Foundation, Harriet and Larry Weiss, and the Wyncote Foundation, among others. Learn more about the project and view a full list of supporters here.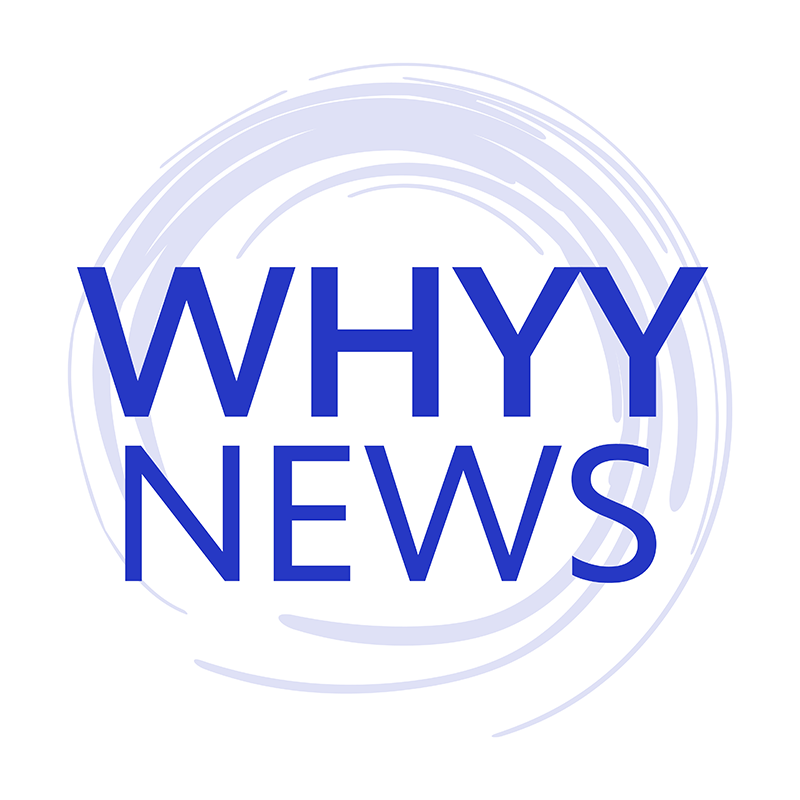 Get daily updates from WHYY News!
WHYY is your source for fact-based, in-depth journalism and information. As a nonprofit organization, we rely on financial support from readers like you. Please give today.