Celebrating Valentine's Day, Ben Arnold on stage and stream, and fun with the kids in this week's 'Things to Do'
Listen
4:45
Valentine's Day may be nippy this year, but venues around the city are offering warm vibes. AKA Rittenhouse Hotel has several V-Day options including a take-home Valentine's Day cocktail kit and indoor and outdoor dining. But their most romantic option is the 'Dinner and a Movie' which provides both, for up to four people, in partnership with a.kitchen. The meal is three courses, curated by Chef Eli Collins. Note: The room rental and meal are priced separately and a $50 deposit is required. Should you miss out on Valentine's Day, the option is available indefinitely.
Valentine's Day Dinner and a Movie
AKA Rittenhouse, 135 S. 18th St., Philadelphia, PA
Friday, Feb. 12, Saturday, Feb. 13, Sunday, Feb. 14
Seatings start at 4:15 p.m.
Cupid celebrations
There is a multitude of other possibilities to celebrate with your loved one this Valentine's Day, and not all of them are pricey. Author Irene Levy Baker, who penned "100 Things to Do in Philadelphia Before You Die" created a list of romantic sculptures you can visit for free in the area. The Four Seasons Philadelphia is expensive but offers everything from a romantic staycation to dinner at home — in-room or in the hotel's restaurant — as well as flower arrangements, a night spa for two, and curated chocolate and champagne take-aways. At Kick Axe Throwing in Old City, there's the Sweet Axe Valentine's Deal – for $159 you get a private range and champagne (you throw axes at a target, not each other, just letting you know). The Old City district has a variety of food, beverage, dining, and event options here. Yardley's Shady Brook Farm offers both a pre-packaged cook-at-home Valentine's Day dinner and The Winter unWined, an event with live music, food and adult beverages through the weekend. The Pistola family restaurants in East Passyunk are hosting Love Notes Opera in conjunction with the East Passyunk Opera Project, a combination of a takeout or delivery dinner with a live opera performance. You can do just the concert, or dinner, or both.
Through the fire
Fort Mifflin, the historic Revolutionary fort in South Philadelphia is hosting a Fire Pit Festival on Saturday. Each pit will be based around a family-friendly activity that includes a ghost story or a Civil or Revolutionary War 'soldier.' In deference to the Valentine's holiday, attendees can also check out a pop-up exhibit "Affectionately Yours: Four Centuries of Military Love Letters," that is on-site. Guided tours twice a day will also focus on the history of African Americans at the fort.
Family Fire Pit Festival
6400 Hog Island Road, Philadelphia, PA
Saturday, Feb. 13 10 a.m.-3 p.m. $6-$10
Checking racism
Albert C. Barnes, who created the Barnes Foundation was an early proponent of African art and a supporter of racial justice. The foundation has carried on his philosophy with an annual slate of educational events and classes. On Monday, as part of an every-other-month series, the Barnes will host "Facing Change: Anti-Racism," a virtual talk with poet Nina "Lyrispect" Ball, writer Vanessa Julye, and musician Doug Hirlinger with media veteran Loraine Ballard Morrill as moderator. Upcoming topics in April and June include "White adjacent" and "Cultural appropriation." You can read Vanessa Julye's essay on racism in the Quaker community here.
"Facing Change: Anti-Racism,"
Virtual
Monday, Feb. 15 6 p.m.-7:30 p.m.
Big Ben
Philly fave Ben Arnold will take the stage at Sellersville Theater on Friday night in one of the first large, local in-person concerts in the region since the COVID-19 pandemic hit. The singer/songwriter's most recent release "Go Play in the Backyard (Live From Luke and Kim's) was recorded in, yep, a backyard during the height of the pandemic. The theater is taking precautions, including socially-distanced seating with plexiglass partitions and cabaret tables that must be purchased as a whole. The concert will also be livestreamed, so you have the option to purchase a ticket for either. A portion of the proceeds will benefit the Light of Day foundation, which supports people with Parkinson's, ALS, and other diseases. 
Ben Arnold and Band
Sellersville Theater
24 West Temple Ave. Sellersville, PA (also via livestream)
Saturday, Feb. 13, 8 p.m. $12 livestream only, $25 for in-person
Fore! fun
Family fun is highlighted at Linvilla Orchards as their Fore! The Planet indoor mini-golf is both an activity and an educational platform to make it fun for kids to learn more about the environment. Created in conjunction with the Academy of Natural Sciences, the 18 holes include dinosaurs, butterflies, rainforests, and more. Masks are required and tickets are timed.
Fore! The Planet
Linvilla Orchards
137 W. Knowlton Rd. Media, PA
Saturday Feb. 13, Sunday, Feb. 14, 9 a.m.-5 p.m. through March 28. $9 for adults, $7 for ages 10 and under
Keep checking with "Things To Do" as we continue to provide our picks for entertainment during the industry's COVID-19 recovery. Please consult our coronavirus updates to keep up with the latest information regionally.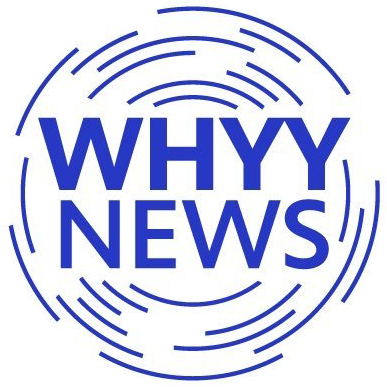 Get daily updates from WHYY News!