Catching up with Marc Zumoff one month into retirement
"Morning Edition" host Jennifer Lynn catches up with longtime Sixers play-by-play announcer Marc Zumoff one month into his retirement.
Listen
6:28
Marc Zumoff says he's "just a guy" from Philly. Just a guy? Well, not to everybody who's watched him make calls on TV for decades.
Broadcaster Marc Zumoff announced his retirement last month after a 27-year run as the 76ers' television play-by-play announcer. No more cramming for broadcasts, no more lights, camera, and makeup.
Zumoff told "Morning Edition" host Jennifer Lynn that he's making time for the fourth quarter of his life.
They recently talked about when he first got the play-by-play bug, and about his craft.
—
When you were broadcasting and you're watching everything on the court, do you have even a moment to have like a fear factor? "I'm going to miss something. I'm going to blink at the wrong time."
I think that everyone who does what I did has that fear, that fear is actually a good thing. And if you don't have that — or if you're getting ready to go on the air, even after 40 years, and you're not nervous — that's not a good thing. I always say nerves are the body's way of getting it ready to be a success. So have that fear, have those nerves. It's all good.
When did you recognize you had this gift of speaking, of announcing, of thinking and speaking? That's really hard to do actually, thinking and speaking. 
There are some times when I speak and I'm not thinking and trust me, it comes out over the air. But I will tell you that I was in sixth grade, maybe, I started listening to AM radio. Back then, there were disc jockeys, and they did what is called "talking up a song," where they would do the weather or announcements or what have you over the introduction, and they somehow stopped talking when the lyrics came in. So I started to imitate that and I liked it.
What you've done is very musical to me. It does have rhythm. It has a crescendo. It's almost like verse, chorus, verse, bridge in some ways when you're talking about action, action, "they did it!" It's pretty cool. 
That's really perceptive of you. I've often thought the same thing. So whether it has to do with range, or the treatment that you give certain plays, or the tone in your voice, when the opponent does something good to damage your team's hopes, it's almost like you're the soundtrack and you're trying to reflect the mood that Sixers fans are feeling. And you do it in a way that you hope is appropriate, that it's not over-the-top. And I know I've been guilty of that sometimes. That is an excellent comment by you. I've often thought the same thing. So I guess I've just sang my final aria.
Oh, wow. Right. Have you ever found yourself slipping into a little bit of broadcaster-ese? Maybe at a cocktail hour? You're like, you know, "The quiche looks good. It's coming toward me. I grab one." Or if you have children, you were just like, "I go in the room. It's a jungle in here. He's got to pick it up. He's there. He scoops up the laundry!" You know, like, did you ever do any of that stuff?
First of all, that was really good. There's a job opening that I know of, by the way.
Oh, my gosh.
You do know that I have all these phrases that I've crafted, and there have been many a birthday party video, or wedding video or something, where I'm asked to send greetings out to people. And I take those phrases and I incorporate it into the greeting.
You teach writing and broadcasting. Do you have a signature give-back when you are trying to help somebody else get into the field or find their voice?
Yes, that's a good question. To me, the number one thing — and this could be true for any profession or any dream or anything that anyone wants to do with their life — is you have to believe in yourself, especially my business, Jennifer. It's extremely competitive. You can craft a great demo reel or you can make great connections, but the only guarantee that you'll be able to continue with the pursuit is that you believe that you belong there, and that's what's ultimately going to drive you.
When you were thinking of retirement, was there a number, an age, a moment in mind you had all along, or what sent you toward that path?
I do think that I wanted to walk away while I still had some viability. I said in an essay that I published the day that I announced my retirement that I'm in the fourth quarter of my life. I still have the physical and mental capacity to travel, to play the flute, to get better in the kitchen, and to do other things. You know, when you're immersed in your career, you tend to think that that is 95% of life, where it's the other way around. It's only 5% of life. There's 95% out there waiting for you to discover. Hopefully, I have left myself enough time to do most of that.
I have to ask, is it like a classical style flute or are we talking Jethro Tull?
Oh, geez. I don't know, because quite frankly, I haven't played it since junior high school. I'm going to start with "Mary Had a Little Lamb" and then see where that takes me.
Awesome, well, good luck to you. Thank you for your time. You've been such a treasure to this city. You're immensely appreciated and will be missed.
Thank you, Jen. I really appreciate that.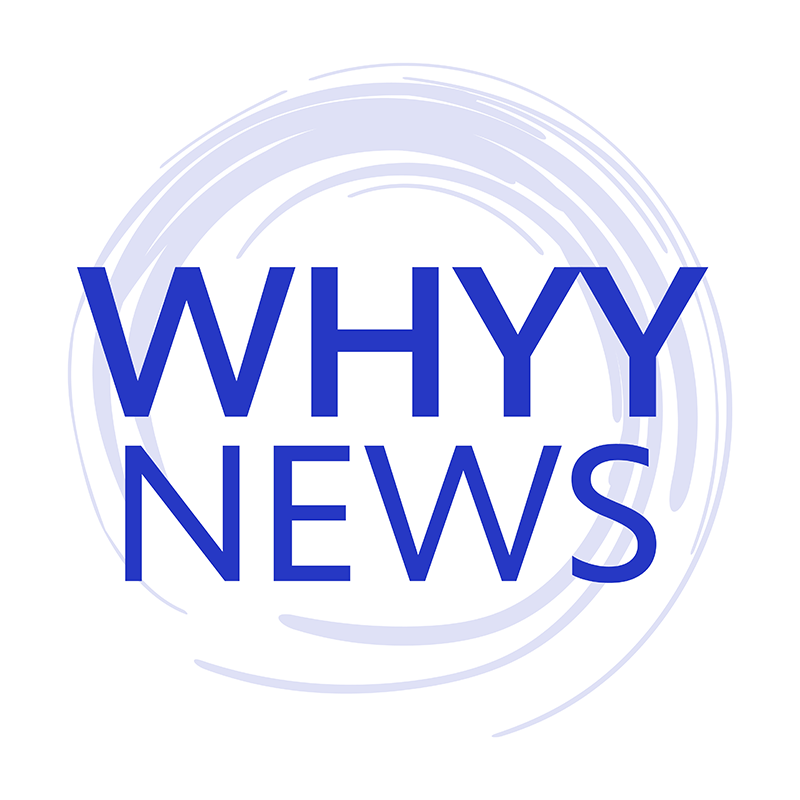 Get daily updates from WHYY News!
WHYY is your source for fact-based, in-depth journalism and information. As a nonprofit organization, we rely on financial support from readers like you. Please give today.