Case of Brady aide accused of misusing campaign funds goes to jury
Ken Smukler trial wraps up.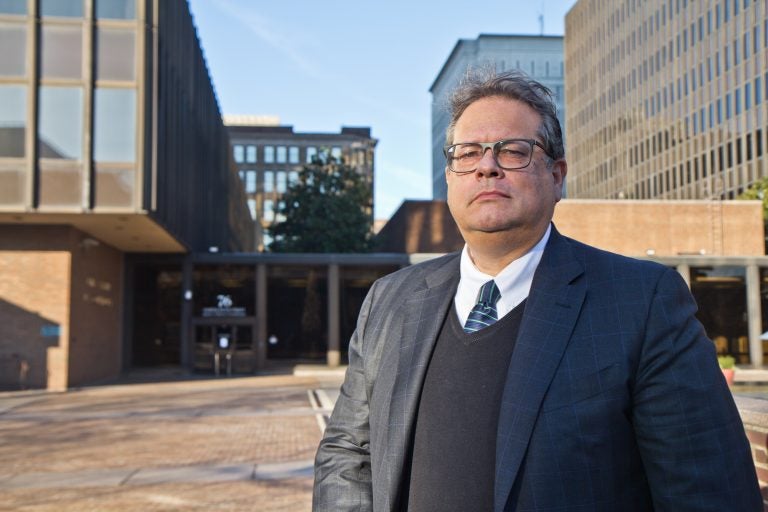 Charging he "made a mockery of campaign finance rules," prosecutors asked a federal jury to convict veteran Philadelphia political operative Ken Smukler of crimes in connection with two congressional campaigns.
The two-week trial of Smukler, a longtime associate of Philadelphia U.S. Rep. Bob Brady, has gone to the jury.
Smukler is one of four people charged in connection with what prosecutors say was a deal in which Brady paid $90,000 to get 2012 primary opponent Jimmie Moore out of the race.
The other three charged in the case, including Moore, have pleaded guilty. Only Smukler decided to fight the accusations in court.
Brady himself was never charged and didn't testify in the case.
In his closing argument, Smukler's defense attorney, Brian McMonagle, suggested the jurors might ask why they never heard from the man at the heart of the alleged scheme.
"This was not any big conspiracy," McMonagle said. "If it was, Brady would be sitting here."
That quickly brought Assistant U.S. Attorney Eric Gibson to his feet.
"Objection, your honor!" he shouted.
U.S. District Judge Jan DuBois sustained the objection, saying the jury should not consider why others weren't charged or called as witnesses.
Smukler is charged with setting up phony transactions to get the $90,000 from Brady's campaign fund to Moore, since a straightforward donation of that size would violate campaign contribution limits.
It's not clear why prosecutors opted to charge others involved and not Brady.
Brady has said on several occasions he struck no deal with Moore. Payments from his campaign funds were to purchase a poll Moore had conducted, he said, and to hire Moore's former campaign manager for work on his campaign
The Margolies case
Smukler is also charged with a separate set of campaign finance violations in connection with his role managing the unsuccessful 2014 congressional campaign of Marjorie Margolies in Montgomery County.
The campaign spent all the funds it had raised for the primary election, then began spending funds collected for the general election campaign, a violation of federal election rules.
After Margolies lost, the campaign was required to repay contributions to the general election campaign. Smukler raised and borrowed more than $150,000 to make those repayments.
Prosecutors charge those payments amounted to illegal campaign contributions on Smukler's part.
Smukler said the repayments were permissible under Federal Election Commission case law.
Smukler said in testimony there was no victim in the case, no person who was demonstrably harmed.
Gibson said the real victim was democracy.
"He willingly undermined the fundamental integrity of our democratic process," Gibson said.
WHYY is your source for fact-based, in-depth journalism and information. As a nonprofit organization, we rely on financial support from readers like you. Please give today.