Post-shutdown aid: Philly to distribute food; N.J. homeowners to get mortgage relief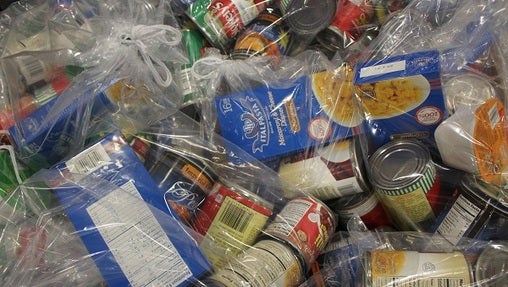 Updated 5:42 pm
To date, there are 2,751 confirmed COVID-19 cases in Pennsylvania, 11,124 in New Jersey, and 214 cases in Delaware. Philadelphia has 806 cases.
Pennsylvania's death toll stands at 34, New Jersey's at 140, and Delaware's at 5.
Philadelphia to begin distributing food to families affected by coronavirus
Philadelphia officials announced Saturday that the city would soon begin distributing boxes of free food to residents affected by the coronavirus outbreak.
Starting Monday, March 30, residents can pick up one box of food per household on Mondays and Thursdays from 10 a.m. to noon at sites throughout the city.
"You don't need to bring an I.D. or proof of income," Deputy Mayor Cynthia Figueroa said in a pre-recorded video. "Just show up and we will provide a five-day supply of food that you can take home to make meals for your family."
The food distribution effort is in partnership with the hunger-relief nonprofits Philabundance and Share Food Program, as well as a number of churches and other community sites.
A map of the food-pickup sites is available here.
New Jersey homeowners to get mortgage relief 
New Jersey Gov. Phil Murphy announced Saturday that homeowners will be able to get a 90-day grace period on their loans if they have been affected by the coronavirus.
Financial institutions will not be allowed to charge late fees during this time, or use them to impact a mortgage-holder's credit rating, Murphy said.
"This means many New Jersey families can breathe easier and keep their heads above water."
In addition, there will be a 60-day moratorium on the initiation of evictions or foreclosures in the state, Murphy said.
He also urged credit card companies operating in the state to waive late fees and lower interest rates during the crisis.
The measures came as officials announced more than 2,000 new COVID-19 cases. The total number in the state has now crossed over the 10,000 mark, to 11,124, with 140 deaths.
People violating the state's shutdown order will be prosecuted, Murphy said.
"Nobody is getting graded on a curve for social distancing," he said. "This is a pass/fail test. This is life or death."
Pennsylvania loosening requirements for medical workers
Pennsylvania is temporarily loosening or abandoning some requirements for doctors and other medical professionals, to expand the state's health care workforce during the coronavirus outbreak.
The state is now allowing any licensed medical professional to use telemedicine, letting residents work in a  wider range of care during the outbreak, and allowing retirees whose licenses have lapsed to renew them without having to pay fees or complete new education requirements, among other things.
"These retirees don't necessarily need to help COVID-19 patients to be a huge help," Wolf said. "By taking patients who have everyday concerns, they have helped to reduce the overall burden on our medical system, and they are freeing up others to assist with the pandemic."
Wolf said the state has received 119 applications to reactive licenses in the last three weeks.
In addition, Wolf announced he was expanding his stay-at-home order to three new counties: Beaver, Centre, and Washington.
Camden high school kids getting laptops to finish school
Every public high school student in Camden will soon receive a laptop, thanks to a $400,000 private donation from the Camden Education Fund, Townsend Press, and Campbell Soup Co.
The laptops will allow Camden's high school students to continue the school year at home. All schools in New Jersey are closed through at least April 17 to fight the spread of coronavirus.
"With this generous gift, I'm thrilled to announce that all of our high school students will be able to continue their learning at home, prepare for critical exams like the SAT, and complete college essays and applications," said Camden School District Superintendent Katrina McCombs.
The donation will pay for Dell Chromebooks, a simple, web-focused laptop, for students in grades 9 through 12. Students without home internet access will be able to get online through a Comcast program for low-income families, as that company's free wireless "hotspots" are scattered throughout the city.
In Philadelphia, school district officials initially prohibited remote learning because of concerns that many students would not have access to computers and internet connections. Days later, they reversed course, and the district is now planning to distribute laptops to students who need them.
Thinking about flouting N.J.'s coronavirus shutdown order? Think twice
New Jersey's attorney general is warning residents to comply with the state's coronavirus restrictions — or face legal consequences.
"Make no mistake, we will do what it takes to keep our residents and police officers safe, and that means we won't hesitate to file criminal charges against those who violate the emergency orders," Attorney General Gurbir S. Grewal said in a statement.
His office has receipts, too. Here are some from this week:
On March 27, state troopers charged a North Jersey man when he allegedly claimed falsely that he had coronavirus to avoid charges after being involved in a crash.
On March 21, a man in north-central New Jersey who claimed to be infected with coronavirus was charged with throwing bodily fluid at a law enforcement officer.
On March 26, police charged the owner of Rack and Roll Billiards Hall in North Jersey with keeping his business open. He was previously warned about opening during the emergency and closed down. He reopened and had customers inside when police arrived.
On March 25, a man in the central Jersey township of Lakewood was charged with allegedly purposely coughing in a liquor store while claiming he was infected with coronavirus.
On March 24, police charged another Lakewood man with allegedly holding a wedding at his home in violation of the emergency orders.
"Staying home and maintaining social distance is not just good advice to stay healthy, it's the law," Grewal said.
Some Philly tenants plan an April 'rent strike'
Hundreds of Philadelphia residents are pledging to not pay rent in April, as part of a citywide "rent strike." 
More than 300 tenants — mostly located in Point Breeze, Kensington, and West Philadelphia — have pledged to not pay rent, according to Rent Strike Philadelphia group coordinator Margot Chiasson. 
"We, the undersigned tenants of Philadelphia, will not pay in April. We will not pay when the moratorium ends, and we will not be put further into debt," reads the group's manifesto. 
Rent-strike movements have cropped up across the country in response to the economic instability created by coronavirus shutdowns. 
Philadelphia has already placed a moratorium on evictions. However, tenant advocates say they are seeing an increasing number of illegal lockouts.
City officials say that they are hoping to roll out a plan to aid renters in the near future, but that budget constraints mean it likely won't meet the need. 
Rent Strike Philadelphia is also calling on tenants who can afford to pay rent in April not to, as a solidarity measure. 
"There is strength in that connectedness," Chiasson said. "That's where you can push the fight forward."