Camden city EMS reports more calls, quicker response times in 2018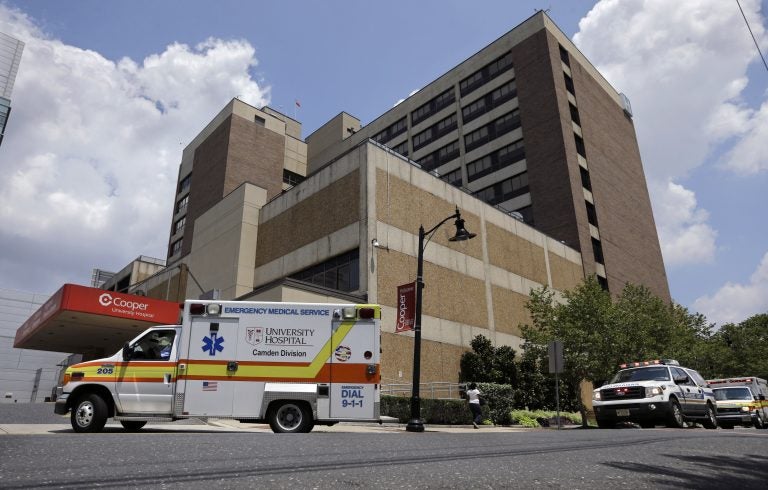 This story originally appeared on NJ Spotlight.
—
It's been three years since Cooper University Health Care took over emergency medical service response in the City of Camden from Virtua Health, and Cooper says it is taking more calls and dealing with them faster.
In 2018, Cooper reported 45,810 dispatches, about 10 percent more than in 2017 and 17 percent more than two years before. The average number of daily dispatches rose to 125 in 2018 from 104 in 2016, the health system said in its annual report on EMS service results.
The number of emergency calls rose 21 percent from 2016 to 2018 and Cooper said it responded to 90 percent of them within eight minutes, meeting a national benchmark for emergency services. Before Cooper took over the EMS service from Virtua Health in January 2016, the eight-minute mark was achieved only 70 percent of the time, said the report, released in mid-February.
Cooper was New Jersey's only "Level 1" trauma center — which is equipped to deal with the highest level of trauma — that did not operate its own EMS system before the Legislature passed a law in 2015 requiring EMS to be operated by a Level 1 trauma center in its municipality.
The state's two other top-level trauma centers — University Hospital in Newark and Robert Wood Johnson University Hospital in New Brunswick — already operated the paramedic services in their home cities when the law was passed.
An efficiency move
The law, S2980, also allowed Cooper to combine advanced life support (ALS) calls that use paramedics with basic life support (BLS) which runs the ambulances that take patients to the hospital. The change was designed to make the services more efficient.
"Linking advanced life support and basic life support services under the State's designated regional trauma centers will centralize medical oversight, facilitate high-quality prehospital care, and support a more cost-efficient system," the bill's language said.
Critics argued at the time that the bill removed a requirement for the state Department of Health to determine how best to allocate emergency medical services on a regional basis, in a process known as "certificate of need."
Virtua, which fought in court to retain control of the service, did not respond to a request for comment on Cooper's latest report.
Rick Rohrbach, Cooper's EMS director for air and ground services, said the increased volume of 911 calls the service has received since 2016 reflects a national trend that may be driven by an increased reliance on emergency-room care by uninsured people, or by Camden residents' growing confidence that the service will respond quickly.
More equipment and personnel
"You can see from our response times that when they do call for an ambulance, we're getting there very quickly, and I think it has made it more appealing for people to use 911 because they know the service is there, and that we'll be there," he told NJ Spotlight.
Response times have increased because Cooper added vehicles and personnel to match the size of the Camden market, and because it combined ALS and BLS services, which were previously run by Virtua and Newark's University Hospital, respectively, Rohrbach said.
Under Cooper's expanded system, there are now nine ambulances available in Camden at peak hours, three of which carry ALS teams, he said.
When they are not responding to 911 calls, Rohrbach's teams participate in community outreach and education events that help to build confidence among Camden residents. "It's really developing a relationship so they have that trust in us," he said.
After three years running the EMS in the City of Camden, the data show that Cooper is doing so more efficiently than its predecessor, said Cooper's board chair, George Norcross.
"When Cooper University Health Care took over EMS services three years ago, we promised the residents of the City of Camden that we would improve response times, services, and community involvement, and we have delivered," Norcross said.