Burlington County Commissioners call on N.J. to pause utility rate hikes
With many residents continuing to struggle economically more than a year into the COVID-19 pandemic, the Burlington County Board of Commissioners is calling on the New Jersey Board of Public Utilities to put any proposals to raise utility rates on the shelf.
The commissioners will vote Wednesday on a resolution to oppose proposed rate hikes from Atlantic City Electric, New Jersey Natural Gas, and South Jersey Gas.
It's not the proposal to raise rates that the commissioners have an issue with, according to Deputy Commissioner Director Dan O'Connell, but the timing of the proposal.
"We understand that they have to make improvements to their infrastructure over time," O'Connell said. "We just don't think this is the proper time to be doing that."
Camden County Commissioners also have similar concerns about proposed rate increases, and are currently exploring their options to address the issue, according to Camden County spokesman Dan Keashen.
Atlantic City Electric, or ACE, is seeking to adjust rates to recover $67 million in costs related to modernizing its distribution network over the last couple of years. If approved, a typical bill for residential customers would increase by about $9.23. The company has also proposed keeping rates flat until at least January 2022. ACE serves all of Atlantic, Cape May, Gloucester, and Salem counties, and parts of Burlington, Camden, Cumberland, and Ocean counties.
South Jersey Gas is also proposing to recover money spent on modernizing its network through a rate hike. Residential customers would see their bills increase by $226.36 over a five year period. A public hearing for this proposal is scheduled for Thursday. The company serves all of Atlantic, Cape May, Cumberland, and Salem counties, and parts of Burlington, Camden and Gloucester counties.
New Jersey Natural Gas (NJNG) filed a petition on March 31 to adjust rates to recover costs associated with its infrastructure upgrade. The company serves parts of Burlington and Ocean counties.
During the COVID-19 pandemic, Gov. Phil Murphy has placed a moratorium on service shutoffs, which is set to expire at the end of June. It is not yet clear if Murphy will extend that ban. Meanwhile, more than 1.2 million utility customers were behind on their bills as of the end of 2020, according to the state Division of Rate Counsel. The past due amounts totalled more than $700 million.
South Jersey Gas did not respond to requests for comment.
NJNG invested nearly $850 million in its infrastructure since the company's last base rate filing in 2019, said company spokesman Kevin Roberts. He adds that no one has to choose between paying their utility bills and paying for other necessities.
"Numerous programs exist to help, from direct bill payment assistance to payment plans and low- or no-cost ways for customers to lower their bills," he said, noting that NJNG helped to connect more than 31,000 of its customers to more than $10.5 million in energy assistance.
ACE has proposed that any rate increase not take effect until at least Jan. 2022, said spokesman Frank Tedesco, as a way to help customers who are experiencing tough economic times.
"We understand our customers and communities have been significantly affected by the pandemic," he said.
O'Connell says that it's "a good thing" that ACE wants to push back the effective date of the rate increase. However, he is cautious about what the economy will be like next year.
"I don't know if that's far enough back until we can see what the economy is like in 2022 and where we are with COVID-19," he said.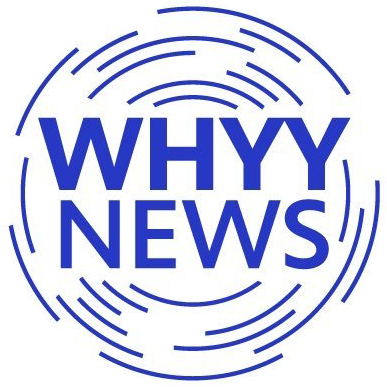 Get daily updates from WHYY News!
WHYY is your source for fact-based, in-depth journalism and information. As a nonprofit organization, we rely on financial support from readers like you. Please give today.