Legislation to ban bump stocks advances in Delaware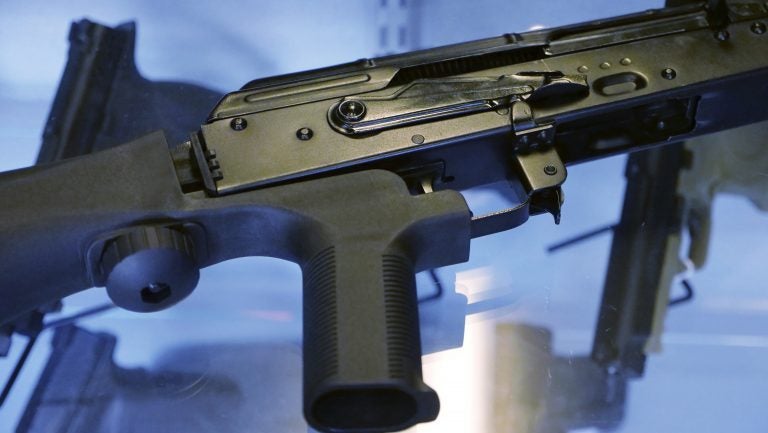 Legislation aiming to prohibit devices that transform firearms into automatic weapons has advanced in the Delaware General Assembly.
On Tuesday, the House voted 37-4 to ban the possession, purchase, sale or transfer of bump stock devices — or any accessory that accelerates the firing rate of a semiautomatic rifle.
Las Vegas gunman Stephen Paddock used several of these devices as he killed 58 people and injured hundreds more in just minutes at an outdoor concert in October.
The legislation sponsored by House Majority Leader Valerie Longhurst, D-Bear, and state Sen. Harris McDowell, D-Wilmington, passed in the House and the Senate in March. However, it went back to the House for another vote after senators added two amendments to the bill.
An amendment by state Sen. Bruce Ennis, D-Smyrna, would have lowered the charge for a first offense of possession to a class B misdemeanor — while maintaining other offenses as a felony. Supporters of the amendment argued that individuals may not realize they have a bump stock — or that it's illegal — until after the deadline for handing over the devices. In addition to lessening the penalty for possession, the amendment also lessen the penalty for those who buy, sell or transfer the devices. That amendment was approved in March with approval of 19 senators.
Following the Senate vote, Longhurst released a statement expressing her disappointment.
On Tuesday, the House passed an amendment introduced by Longhurst that offers a compromise. It would reduce the penalty for the first offense of possession to a class A misdemeanor, but maintain the original felony charge for the sale, transfer, purchase or receipt of the device — and for second or subsequent offenses of possession.
"During the debates on this bill, lawmakers from both sides of the aisle have been clear that these devices have no practical purpose for hunting, protection or home defense. They only serve to fire hundreds of bullets as quickly and as easily as possible. But we also heard concerns about situations where someone could not realize these devices were illegal," Longhurst stated.
"This amendment strikes a balance between a person who happens to possess a bump stock after the enactment date and a person who willfully violates the law and buys, sells or transfers a bump stock. I believe this is a fair compromise that achieves everyone's goals and allows us to pass another important piece of gun safety legislation."
Representatives also passed an amendment introduced by state Rep. Jeff Spiegelman, R-Clayton, and state Rep. Danny Short, R-Seaford, that creates a compensation program through June 30, 2019. The original bill required Delawareans to hand over bump stocks within 120 days.
In an effort to encourage Delawareans to hand over the devices, the amendment provides a monetary payment of $100 for each bump stock weapon and $15 for each trigger crank weapon relinquished under the compensation program.
The bill will now go back to the Senate for its consideration.