Bill to ban high-capacity gun magazines introduced in Delaware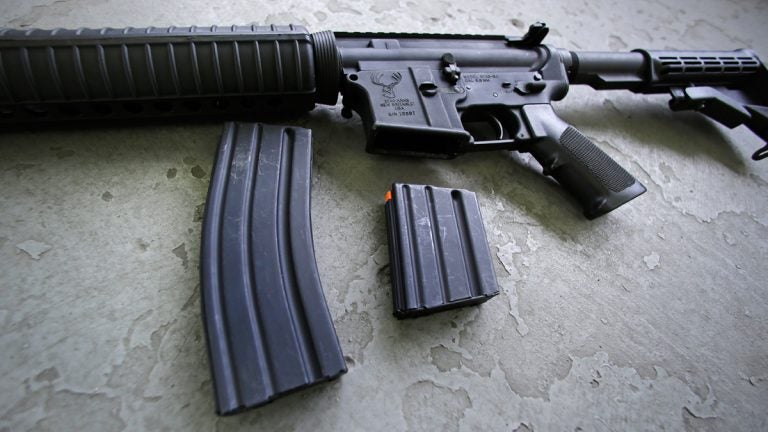 Lawmakers in Delaware have introduced another piece of legislation that aims to prevent gun violence and mass shootings in the state.
The bill sponsored by state Rep. Larry Mitchell, D-Elsmere, would ban the manufacture, sale, purchase, transfer or delivery of large-capacity magazines.
"Unfortunately, these mass shootings aren't stopping, and, at some point, we have to start introducing legislation to prevent that from continually happening," he said.
"I realize my bill isn't going to all of a sudden stop mass shootings or violence in Delaware, but what I do believe is over time, like anything else, if I'm able to get this bill passed, the mindset in the future becomes, 'You cannot possess a magazine with 10 rounds,' eventually they're going to go away."
Similar legislation sponsored by Mitchell, a former Elsmere and New Castle County police officer, was released from committee in 2013, but never went to the House floor for a vote.
The ammunition-feeding devices can accommodate more than 10 rounds, allowing a shooter to fire dozens of bullets without reloading. A 2012 study by the Citizens Crime Committee of New York City found these devices are the common link between mass shootings in the United States. And eight states have already banned large-capacity magazines.
Mitchell's bill, co-sponsored by state Sen. Bryan Townsend, D-Newark, would allow individuals to keep their devices on private property or rent them for use at a shooting range. Shooting range employees, active military members and qualified law enforcement officers would be exempt.
First-time offenders would be charged with a class A misdemeanor, and face up to one year in prison. Any subsequent offense would be a class G felony, with the possibility of two years in prison.
The measure is not the first proposing gun restrictions to be introduced or voted on in the General Assembly this year. Those other bills include raising the age to own certain guns; banning bump stock devices; banning assault-style weapons; and preventing certain individuals with behavioral health conditions from obtaining guns.
Gun rights advocates have demonstrated outside Legislative Hall in Dover against some of those measures.
Gov. John Carney, who said he supports these bills, recently sent out an email encouraging Delawareans to sign a petition supporting laws aiming to reduce gun violence.
"I hope all my colleagues support this," Mitchell said. "I view it as a common-sense bill. If you're an elected official and concerned about your constituents in your community, you will support the bill. It is a problem in this country.
"For those that say it's not, it is," he said. "And we have to face this head on and do something to stop it."