Bucks County extends incentives for landlords who rent to people at risk of homelessness
Bucks County has extended its program offering cash incentives to landlords, and real estate professionals who refer landlords, who lease to low-income renters.
Bonus for Bucks, funded by a Pennsylvania Housing Affordability and Rehabilitation grant that launched in July 2021, had been slated to end Jan. 31. But it is now extended to July 31 of this year with additional funding from the American CARES Act.
For the next six months, landlords will receive $2,000 if they sign one-year leases with participants in Bucks County Housing Link, the county's housing crisis response system for individuals at risk of or experiencing homelessness.
Those in real estate can receive a "finder's fee" of up to $2,000 if they refer a landlord to Housing Link and that landlord rents to a program participant. Landlords who refer other landlords are also eligible for the $2,000 finder's fee.
So far, the Bonus for Bucks program has attracted 12 landlords and paid a total of $15,000. According to Jeff Fields, the county's director of housing and community development, it aims to reach 20 more landlords this year.
Housing Link's housing locators, in a program partnering with the Bucks County Opportunity Council, have placed nearly 30 people in 12 households into rental units since the program launched, according to Fields.
It's extremely difficult, Fields said, for renters who may not have the most "pristine" rental application, with eviction histories or poor credit scores, to access housing.
The idea behind Bonus for Bucks, is to say to landlords, "'Hey, take a chance,'" said Fields, "We have a very robust system of great nonprofits who work with folks. There's a very low recidivism rate, which means once we place someone in housing, they are successful, they don't return to homelessness."
Some housing advocates, though, are critical of Bonus for Bucks and say there are still too many obstacles to entry into programs that help renters, such as BERA, Bucks County's Emergency Rental Assistance initiative.
Affordable housing is sparse, rent is surging in the area, and there are long waiting lists to access housing and obstacles such as landlords requiring three months of rent up front, said Brit Montoro, a Lower Bucks County housing advocate.
Montoro has been helping their neighbors apply for BERA and find affordable housing. They say that often people are denied BERA because they make just over the income limit while still struggling to afford life's basic necessities.
Sometimes, Montoro said, it takes months for people to hear that they've been denied BERA, and then they have to go through an entirely new appeal process. All the processes marginalize those who don't have consistent access to Wi-FI, computers, or phones.
"This is a demoralizing process," said Montoro. "I think the more accessibility, the less demoralizing, the less penalizing for being slightly outside of a limit could really be looked into. Because the people who I've talked to are kind, decent people who are doing their best to survive, and they deserve to live here as much as anyone else."
According to Southeastern Pennsylvania Legal Aid, about 2,000 eviction notices were filed in Bucks County in 2020, and almost 3,000 were filed in 2021. In just the last three months, 860 have been filed.
County officials say that so far they have disbursed almost $27 million through BERA, and that nearly $35 million remains. From the launch of the program in March 2021 through Dec. 31, 2,576 people received rent and/or utility assistance because they were financially affected by the COVID-19 pandemic, experienced housing instability, or their household income was at or below 80% of the average median income for the county. Half of those who received assistance had incomes below 30% of AMI, and more than three-quarters were below 50% of AMI, according to the county.
The household AMI for Bucks County, according to the 2019 U.S. Census, is $89,000. According to the Legal Services Corporation eviction tracker, as of 2019 Bucks' individual AMI is $47,000 and approximately 47% of renters are considered rent-burdened.
A 63-year-old man told WHYY News that he is bouncing between a motel in Quakertown and living in his car as he searches for affordable housing in the area. He was let go from the insurance company he worked for in 2021 and has been unemployed since. Without stable housing, it's been difficult for him to obtain a job.
The man, who goes by Christopher, asked that WHYY not provide his full name because he fears community backlash related to stigma against people experiencing homelessness — was critical of the Bonus for Bucks program, saying it feels like "legal bribery."
"It shouldn't be at this point where you have to bribe a landlord," Christopher said. "It shouldn't have to come to this."
He said he was evicted from his home in 2021 after his landlord wouldn't accept BERA money. He has finally been accepted into the BERA program to help him pay his motel fees, and is a participant in Bucks County's Rapid Rehousing program. Now, he said, he's looking for a landlord that is willing to take part in Bonus for Bucks.
So far, Christopher said, he has come across at least 10 landlords that "don't want to have anyone that's receiving any [federal] aid."
"This is the worst it's been with landlords … [They're] making a bad situation worse," said Christopher.
The number of people experiencing homelessness has been decreasing in Bucks, according to the county's annual Point-In-Time count. In January 2021, 288 people were in emergency shelter, transitional housing, or outdoors. That was a 13.5% decrease from the number of people in January 2020, according to the count.
But still, Christopher told WHYY News, "Something still has to give. We're at that point. And the giving is not going to be by the tenants. It has to be by the landlords, it has to be by the municipalities, it has to be by the county and state governments. It has to be other than the tenants that have given practically their lives on account of this situation."
He suggested more policies need to be put in place to level the playing field between tenants and landlords — such as policies that make it more difficult for landlords to not accept BERA or housing vouchers, and that hold landlords more accountable to safe housing standards
Montoro said there should be more communal structures for neighbors to help neighbors apply for rental assistance, but they said that the ultimate solution is to create more affordable housing.
Fields agreed. He added that the Bonus for Bucks incentive program isn't "in lieu of affordable housing [but a ] "very low cost intervention compared to building affordable housing, which we very much want to do."
"It's not like we can just build affordable housing to always meet that demand, we need to have other mediums," said Fields.
Housing Link intends to make the emergency response housing system as efficient as possible, Fields said, "meaning that people have multiple ways to end their housing crisis and boost stability."
Montoro, though, still wonders where the increased incentives are for tenants.
"The money still goes to the landlord. It's not a benefit to the tenant other than just to keep their housing," which they added, is a human right. "What's the incentive for the tenant when the tenant has to jump through far more hoops while the landlord is continually being rewarded?"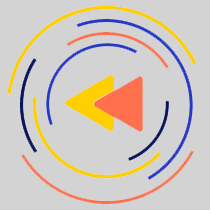 Saturdays just got more interesting.
WHYY is your source for fact-based, in-depth journalism and information. As a nonprofit organization, we rely on financial support from readers like you. Please give today.