As Bryn Athyn's modern medieval castle closes for upgrades, its historic collection goes downtown
The modern medieval castle in Bryn Athyn has closed for renovations until 2023. So it sent its prized 12th-century stained glass to the Philly Art Museum.
The Glencairn Museum, in Bryn Athyn about 15 miles north of Philadelphia, is a modern-day medieval cathedral, built in the 1930s to incorporate a collection of historic medieval architectural artifacts.
It was designed by Raymond Pitcairn, a lawyer and noted collector of medieval objects, as a home for his family. The pillars, capitals, statuary, carved stone arches, and stained-glass windows that date back many hundreds of years, collected from Europe, are built into the walls.
"It was a home for the art, but also to have the art sunk into the very fabric of the building," said museum director Brian Henderson.
What was a private home on a grand scale, Glencairn is now a museum of religious art from a variety of faith traditions: Egyptian, Near Eastern, Asian, European, and Native American. Most of the collection was gathered by Pitcairn in a relatively short period of time, from the 1920s to the 1930s.
"The thing that makes it all makes sense, to have a religious museum in this building, is that, as you can see, the building itself is a work of religious art," said Henderson.
Glencairn rarely loans out objects. Sometimes because it is physically impossible: the objects are literally part of the museum walls. Of the more detachable objects, many are much too fragile to loan out, like a pane of stained glass dating to the 12th century.
So last spring when Glencairn closed down for 18 months of major infrastructure upgrades, the museum faced the possibility that no one would be able to see its treasures until sometime in late 2023.
Henderson turned to the Philadelphia Museum of Art, which has had a relationship with Glencairn and its creator, Pitcairn, for almost 90 years.
"We're coming up on a century of partnership with the Glencairn Museum," said Jack Hinton, the PMA's curator of European decorative arts. "When these galleries of medieval art opened at the museum in March 1931, we relied on Raymond Pitcairn to lend us at least 50 works of medieval art in order to fill our galleries, which at that time otherwise would have been a little bit sparse."
Since then the PMA's medieval collection has grown significantly: the museum has recreated interiors of Gothic cathedrals inside its galleries with authentic artifacts, including a working stone fountain.
Hinton said he jumped at the chance to give selected items from the Glencairn collections their own room at the PMA until 2023.
"Glencairn is an incredible treasure of medieval art, in ways that parallel and diverge from what we have here in the museum," said Hinton. "It's an exceptional thing because Glencairn doesn't tend to lend works of art of this importance."
Glencairn is closing down to replace the original electrical, plumbing, and heating systems dating back more than 80 years. The building was designed by Pitcairn based on his extensive knowledge of medieval cathedrals. He largely used models, instead of blueprints, to explain to his team of builders what he wanted.
The building has its eccentricities, some of which grew out of Pitcairn's religious practice. He was a member of the General Church of the New Jerusalem, a denomination of Swedenborgian Christianity established by his father, John Pitcairn. The cathedral next to Glencairn, also designed by Pitcairn, is still used by the congregation.
"Raymond had this notion that as natural human beings, we are imperfect. That we are organic. That we are constantly growing," said Henderson. "Therefore, architecture should not be perfect. This building was designed intentionally asymmetrically."
Rooms are not quite square, the floors don't always meet level, and the apex of a peaked roof is just off-center. Henderson says it makes for beautiful moments in the building but makes running utility pipes a headache.
To compound the problem: pipes for both water and radiator steam heat were built behind walls of granite blocks.
"When they fail, we won't be able to get to them without a major demolition that we wouldn't even want to consider," said assistant director Brett Bostock. "A large impetus behind this project is that we're doing it in advance of a disaster."
For the first time in 83 years, the building will have central air conditioning, driven by a new geothermal system.
The collection of Glencairn is largely one man's vision – Pitcairn – who acquired them in the spirit of his faith.
"Raymond himself became interested in these expressions of faith in other times and other cultures," said Henderson. "Our hope is that by inviting people into dialog with these works of art as expressions of faith, we can begin to look at what it is that unifies us as human beings, regardless of time, culture, faith, or background."
Relocating some of the collection to a different museum gives the objects a chance to shine in a new way.
The PMA is interpreting them in a different context. Hinton said at the Art Museum the objects are displayed to draw out their importance to the development of, for example, the Gothic style.
He points out "Flight into Egypt," a stained-glass panel depicting Mary, Joseph, and an infant Jesus journeying to escape King Herod. Dated to about 1145, it comes from the Abbey Church of Saint-Denis, in France, installed during reconstruction under the guidance of Abbot Suger.
Hinton said it's one of the most important pieces of historic stained glass in the United States.
"It really was Suger's patronage of Saint-Denis that led to the development of what we call the Gothic style," he said. "This lightening of walls through buttresses, with tracery placed into churches that allowed for these large stained-glass windows to be made. The effect of these windows was not only to tell stories, but also to create this heavenly light as a sort of theological impulse."
The PMA has had pieces from Glencairn scattered throughout its medieval galleries for decades, including a large crucifix and a statue of Mary. The temporary loans, including nine stained-glass windows, six pieces of carved architectural stone, and three decorative objects carved from ivory, are in their own gallery where Hinton can tell their story and the story of Glencairn.
"Hopefully for our visitors here who might not be familiar with Glencairn, even though it's only 15 miles outside the city, it might perhaps spark some interest in them to want to go there," said Hinton.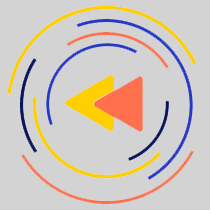 Saturdays just got more interesting.
WHYY is your source for fact-based, in-depth journalism and information. As a nonprofit organization, we rely on financial support from readers like you. Please give today.