Brandywine Museum and Colonial Theatre raise the curtain on reopening
The Brandywine and Colonial are the first Philly-area museum and theatre to reopen since COVID-19 shut everything down.
Listen
2:53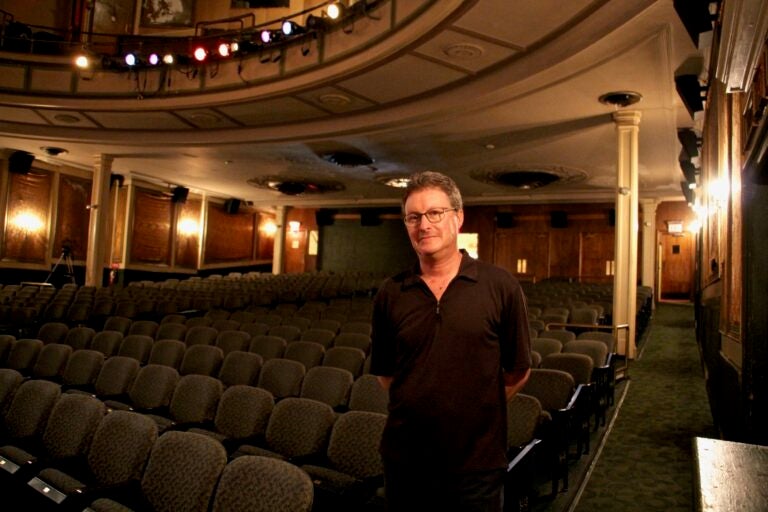 Are you on the front lines of the coronavirus? Help us report on the pandemic.
The Brandywine Museum in Chadds Ford will be the first major museum in the Philadelphia region to reopen Wednesday since the coronavirus pandemic shut everything down three-and-a-half months ago.
On Friday, the Colonial Theatre in Phoenixville will be one of the first movie theaters in the region to reopen.
Both are proceeding with caution.
When the Brandywine closed on March 13, the museum — known for its focus on Andrew Wyeth and his family of artists — immediately established a task force to figure out how it could once again invite visitors to the cultural institution.
"We've been planning a reopening since we closed," said marketing director Andrew Stewart.
For three months the museum has been keeping one eye on Gov. Tom Wolf and the stages of his phased reopening plan, and another eye on its 4,800 members.
The Brandywine surveyed its members, who pay annually to get preferred access to the museum and its associated land conservancy, asking how comfortable they would be to visit the museum, which is in a former grist mill over a creek in semi-rural Chadds Ford.
"We got a great response rate," Stewart said. "We were heartened to see that about 80% of members are comfortable coming within three months, 30% in a week of reopening, and about 25% in a month. So they have confidence in the Brandywine."
The museum has set up procedures to limit the number of people coming into the building and their interactions with each other. Tickets must be reserved in advance online, and they are timed, meaning only a few can visitors enter at any given time. Most of the benches have been removed and replaced by individual chairs.
The building has a central double-helix spiral staircase, each wrapping around the other. Now, one spiral is dedicated as the "up" stair and its partner as the "down" stair. The elevator is limited to one individual, or one family per ride. The cafe is also open with expanded outdoor seating.
In April, Betsy Wyeth, the wife of Andrew, died at age 98. She was a driving force to create and open the museum almost 50 years ago. Because the Brandywine has been closed, it has not been able to properly memorialize its founding matron. Now, the galleries feature one room with 20 sketches and paintings of Betsy, made by Andrew.
The tribute exhibition features both standard portraits of Betsy and more subtle expressions by Andrew of hats, baskets, and rooms he associated with his wife.  Most of the artworks are on loan from the Wyeth family.
According to national polling data, people generally are "confused" about visiting cultural venues during the pandemic. There had been a period of optimism as coronavirus infections across the country generally decreased, but a recent and dramatic uptick in cases has made many nervous again about visiting cultural venues.
The
Michener Museum
, in Doylestown, has set an opening date of July 23. Acting collectively, some museums along Philadelphia's Ben Franklin Parkway have announced their future reopening dates: the Franklin Institute on July 8, the Barnes Foundation on July 25, the Academy of Natural Sciences on July 31, the Pennsylvania Academy of the Fine Arts on September 12.
The Colonial, a historic theatre in the heart of Phoenixville whose renovation has been part of a downtown revitalization, is launching a "soft" opening on Friday, with two weekends of movie screenings planned, showing popular fare: "The Jungle Book," "Star Wars: the Force Awakens," and "Deadpool."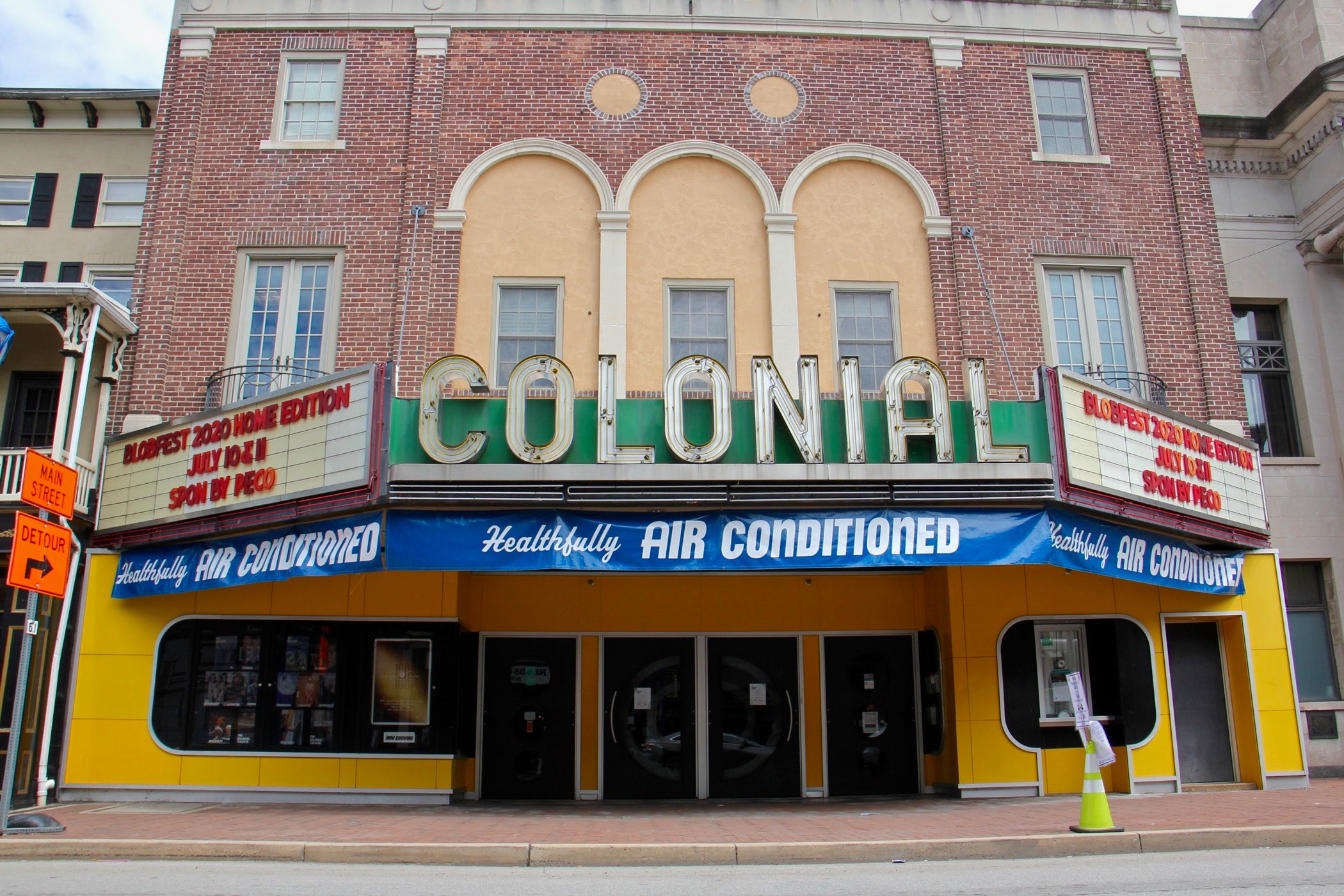 With 650 seats in its main auditorium, the Colonial has one of the largest screening rooms in the region. It will be limited to less than half of its capacity – 250 people by Wolf's "green" phase orders – and every other row will be roped off. Masks are required when entering and moving throughout the theatre. Patrons may remove them when they are seated and watching the film.
"Were we a traditional commercial theatre, we would not be opening because those spaces are much smaller,"  said executive director Ken Metzner. "We are blessed with a very ample theatre with 650 seats. It feels safer for us to experiment."
The Colonial is a nonprofit organization, and supported by subscribing members, whom Metzner has been consulting as he planned the reopening.
"We have about 2,000 members, a very robust, communicative bunch," he said. "We have a sense that people are aching to come back, but we also have people who say, 'See you next year when there's a vaccine!'"
The Colonial staff is also advising Metzner about reopening procedures and how comfortable they are with engaging directly with the public. During the weekend's soft opening. audiences will be individually surveyed about how comfortable they were with the experience, and afterward staff will be consulted about their experience working.
This weekend's opening is just one week before the Colonial's largest annual celebration: Blobfest, a marathon tribute to the 1958 shlock-horror movie "The Blob," which was shot in part inside the original Colonial Theatre. Blobfest weekend normally includes a street festival outside, which attracts about 20,000 people and is a major economic boost to the summertime retail economy of Phoenixville.
This year, Blobfest: Home Edition will happen July 10 and 11 as a virtual experience. The street festival is canceled. Although the theatre is partially open that weekend with limited-seating movie screenings, Blobfest will not be happening inside the Colonial Theatre.
Instead, Blobfest will be streamed as a variety show with pre-recorded sketch performances on Friday, and a Saturday movie marathon with interstitial antics by organizer and host, Chuck "Dash Daring" Francisco.
"Largely, the programming hasn't changed," he said. "We're cognizant of people tuning in from all over the world, and they may never have been to Blobfest before. We're consciously making sure to explain the little in-jokes that you would get if you were here in person, but might not understand if this is your first time to Blobfest.
Normally, Francisco's job is to recreate the moment when the Blob invades the Colonial Theatre. The audience is encouraged to race out of the theatre, just like in the movie, screaming for their lives. The "run-out" normally is a highlight of Blobfest.
This year, suggesting a faceless, relentless force is right now oozing throughout the theatre trying to kill you, might seem too close to reality. For Blobfest at home, Francisco must convince online viewers they are in immediate danger of the Blob inside their own homes and must do the screaming run-out individually, timed at the same moment as everybody else.
Francisco would not say what that imagined danger will be. He's saving it for the show.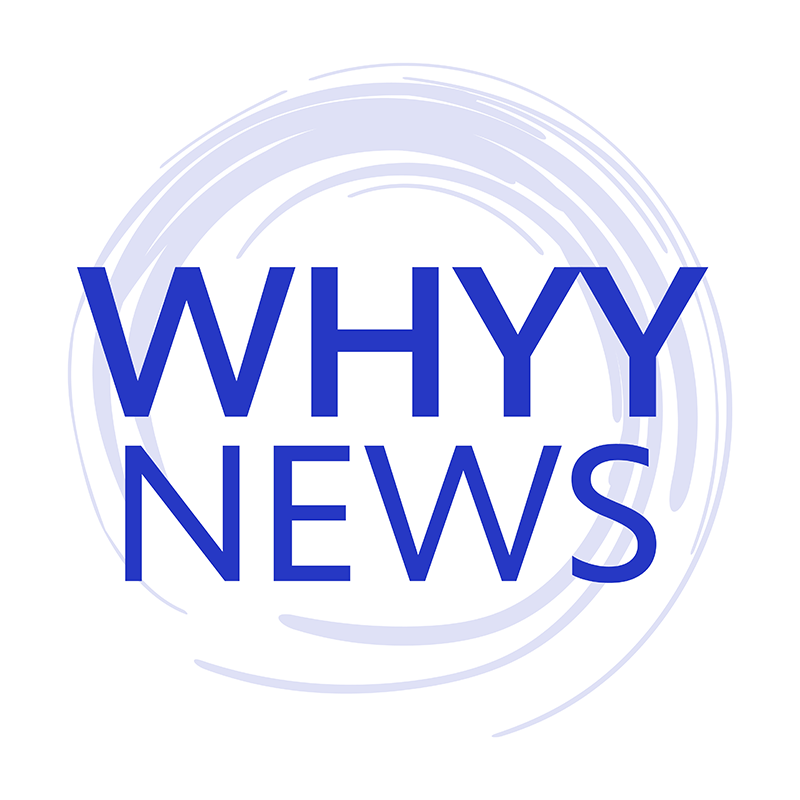 Get daily updates from WHYY News!
WHYY is your source for fact-based, in-depth journalism and information. As a nonprofit organization, we rely on financial support from readers like you. Please give today.