State Rep. Boyle calls for prayers in Pa. Legislature to respect all religions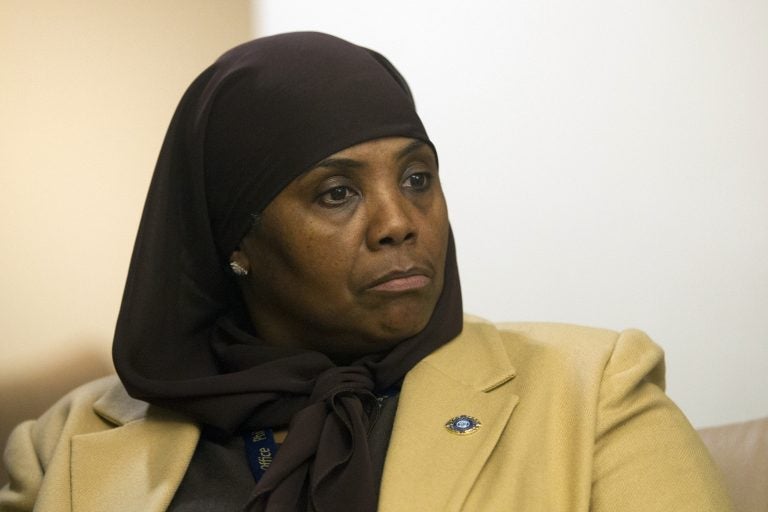 The prayer uttered on Monday by a state representative at the swearing in of the House's first Muslim woman continued to roil lawmakers, so much so that on Thursday a local lawmaker sponsored a resolution calling for all future House prayers to be crafted with respect to all religions.
"What we saw earlier this week was a fire and brimstone Evangelical prayer that epitomizes religious intolerance," said state Rep. Kevin Boyle (D-Philadelphia), in a statement.
Boyle noted he walked out in protest before state Rep. Stephanie Borowicz finished speaking, and added that he is sponsoring House Resolution 184 "so that anyone who gives the House prayer knows that it must be done with the respect of all religious beliefs, reflecting a mutual human respect and religious tolerance of all of our colleagues and constituents. The opening prayer is not a time to intimidate, demean or degrade."
Borowicz's prayer heard around the world served as the invocation before the swearing in of newly-elected state Rep. Movita Johnson-Harrell (D-Philadelphia). The 2-minute long prayer has been almost unilaterally described as "Islamophobic, weaponized, xenophobic and degrading."
Borowicz prayed for President Donald Trump, who has repeatedly tried to ban Muslims from entering the country. She mentioned Jesus 13 times.
Her prayer "intentionally excluded those who were not Evangelical Christians," said state Sen. Sharif Street, the lone Muslim in the state Senate who had requested special permission to attend Johnson-Harrell's swearing in.
Street added, "It said, 'if you were not of her faith, then you were on the path of wickedness.' "
Before Borowicz finished, at least one member of the House shouted objections. Shortly thereafter, Republican Speaker Mike Turzai nudged her, prompting her to end the prayer. After Borowicz finished her prayer, she exited chambers and did not attend the swearing in where a Muslim cleric prayed.
Clearly, Street said, there were ulterior motives behind Borowicz's prayer.
The Pennsylvania Legislative Black Caucus (PLBC) fired off a letter earlier this week to Turzai condemning Borowicz, pointing out that her prayer clearly crossed the line of separation of church and state and adding that "it was beneath the dignity of the House."
Some activists have called for Borowicz to be censured and some lawmakers have talked about striking her prayer from the record.
But Turzai said in a statement that he believed "we addressed the matter Monday afternoon on the House floor" and "it is important to respect diversity."
Minority Whip Jordan Harris (D-Philadelphia) said he would prefer to keep the prayer in the record "give people a look at what goes on in the House."
Borowicz has not backed away from her infamous prayer, saying in an interview with the American Pastors Network on Thursday morning that she "prayed as she always did.
"I stand by it," she said. "I don't apologize, but I stand by it. I was just a weak vessel. I was being obedient to the Lord, and excited and nervous at the same time to pray to my Jesus."
Later on Thursday, Harrisburg police arrested three activists staging a sit-in at Borowicz's office; they were demanding that Borowicz apologize for her prayer.
Locally, City Councilman Curtis Jones proposed that City Council approve a non-binding resolution condemning Borowicz's prayer as Islamophobic.
"We just can't sit by and let people just deliberately let people feel uncomfortable and unwelcome," Jones said.
---
jmitchell@phillytrib.com (215) 893-5732