Black athletes becoming targets instead of heroes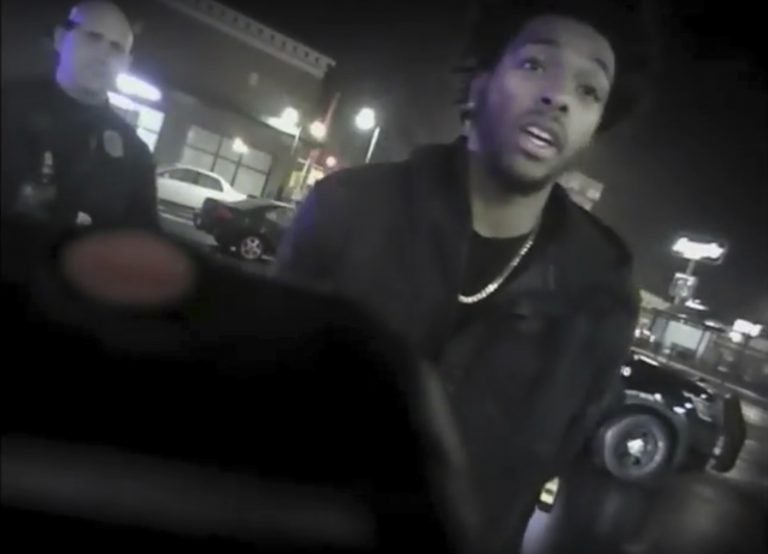 Against the backdrop of potentially world-changing diplomatic negotiations between President Donald Trump and North Korea's Kim Jong Un, America is fighting a sort of war at home.
It is the kind of war that in the past has yielded little positive change, because it is not a war against a sovereign nation. It is the kind of war, quite frankly, that we have lost again and again.
In the 1960s we lost was the war on poverty. In the 1990s we lost the war on drugs. In the 2000s we lost the war on terror. And now America fights a war against those who dare to embrace the ideals of freedom and self-determination that America claims to hold dear.
That group? Black professional athletes.
That's right. After failing to defeat poverty, drugs and terrorism, America has decided to fight an enemy we can plainly see — black guys who can punt, pass kick, or dribble. How else to explain the presidential fixation with stopping football players from kneeling during the National Anthem to peacefully protest against racism and social injustice? How else to explain the president disinviting both the NBA champion Golden State Warriors and the Super Bowl-winning Philadelphia Eagles from the traditional White House visit?
But those are political decisions. The bigger questions surround the treatment of these athletes during everyday interactions. Milwaukee Bucks rookie Sterling Brown was Tasered and arrested by Milwaukee police after a confrontation stemming from an incident that should have yielded nothing more than a parking ticket. Former NFL prospect Desmond Marrow was slammed to the ground by Georgia police officers after Marrow was allegedly the victim of a road rage incident in which two white men hurled racial epithets and tossed an object at his car. Tennis star James Blake was slammed to the ground and arrested in a case of mistaken identity in New York.
However, the incidents aren't always initiated by police. Sometimes they're the result of the fear, hate, envy or paranoia that so often greets black men. These are the incidents most troubling to me, because they reveal a startling truth about my reality as a black man.
Even when we have fame, fortune, talent and family pedigree, some still view us all as criminals.
Take, for example, the case of Kellen Winslow II. He played 10 seasons in the NFL, made the Pro Bowl in 2007, and in 2009 signed what was then the largest contract for a tight end in NFL history. His father, Kellen Winslow Sr., is immortalized in the NFL Hall of Fame as one of the greatest tight ends of all time.
Still, Winslow was arrested after someone in a trailer park accused him of trying to break into a home there. Winslow, who said he was looking at the home because he was considering purchasing it for his mother-in-law, sat in jail for five hours on a charge of first-degree burglary before he was released. But apparently, nobody checked with the owner of the home before detaining Winslow, because the owner later confirmed that nothing had been taken from the home, and that no one had entered without permission.
The troubling aspect of the story is that the neighbor's accusation was enough to have Winslow arrested, despite the apparent lack of proof, and despite Winslow's status as an elite athlete.
But in a country where Colin Kaepernick is blackballed for protesting peacefully, and NFL team owners use trumped up patriotism arguments to strip away players' voices, where police harass even our best athletes, I wonder if any black man is safe.
It used to be that running fast, hitting hard, or throwing well could make heroes of black men. Now it seems those talents make black men targets.
—
Listen to Solomon Jones weekdays from 10 am to Noon on Praise 107.9 FM
WHYY is your source for fact-based, in-depth journalism and information. As a nonprofit organization, we rely on financial support from readers like you. Please give today.