Bill would raise penalties for blocking bike lanes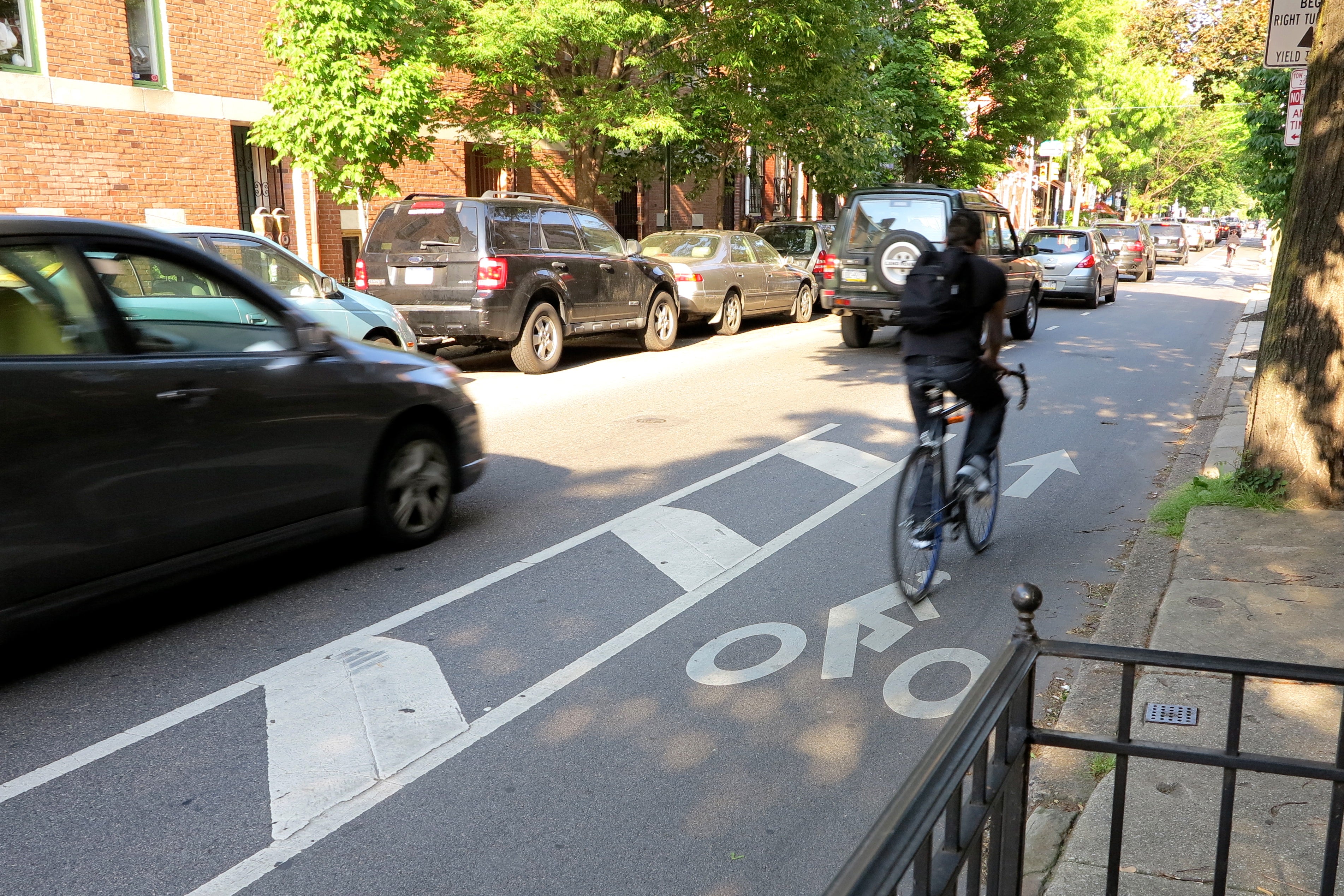 Heads up, everybody on Spruce and Pine streets.
Councilman David Oh introduced a bill on Thursday that would significantly increase the penalty for parking a car in a bike lane from $50 to $200 citywide, with the fine rising to $300 in Center City. The bill would also add a $200 fine for stopping and standing in bike lanes, a far more common violation which isn't currently enforced with fines.
In addition to the increased violations for drivers, the bill would require bikers to use a designated bike lane when one is available. When a bike lane isn't available, bikers would be required to "share the road and not impede the normal and reasonable movement of vehicle traffic."
PlanPhilly has asked Councilman Oh what the practical intention of that latter provision is, and will update this story when we hear back.
State law requires cyclists travelling at "less than the normal speed of traffic" to use the right hand lane, and try to keep "as close as practicable" to the right-hand curb or edge of the roadway. However, that doesn't apply in cases where part of the roadway has unsafe surface conditions, or on streets with only one travel lane in each direction. What's more, since 2012, state law requires four feet of clearance for a motorist to pass a cyclist.
If the new lane-blocking fines work, they may have the the secondary effect of decreasing the overall incidence of under-the-breath profanity toward delivery drivers, churchgoers, and parents of young school children.
Also on Thursday, Councilwoman Blondell Reynolds Brown introduced a bill that would incentivize the construction of green roofs in residential zones by reducing the minimum lot size required in high-density single-family districts and low-density multifamily ones.
The bills were introduced during City Council's last meeting of the spring, and won't move forward until the fall, if at all.
Jon Geeting contributed to this story.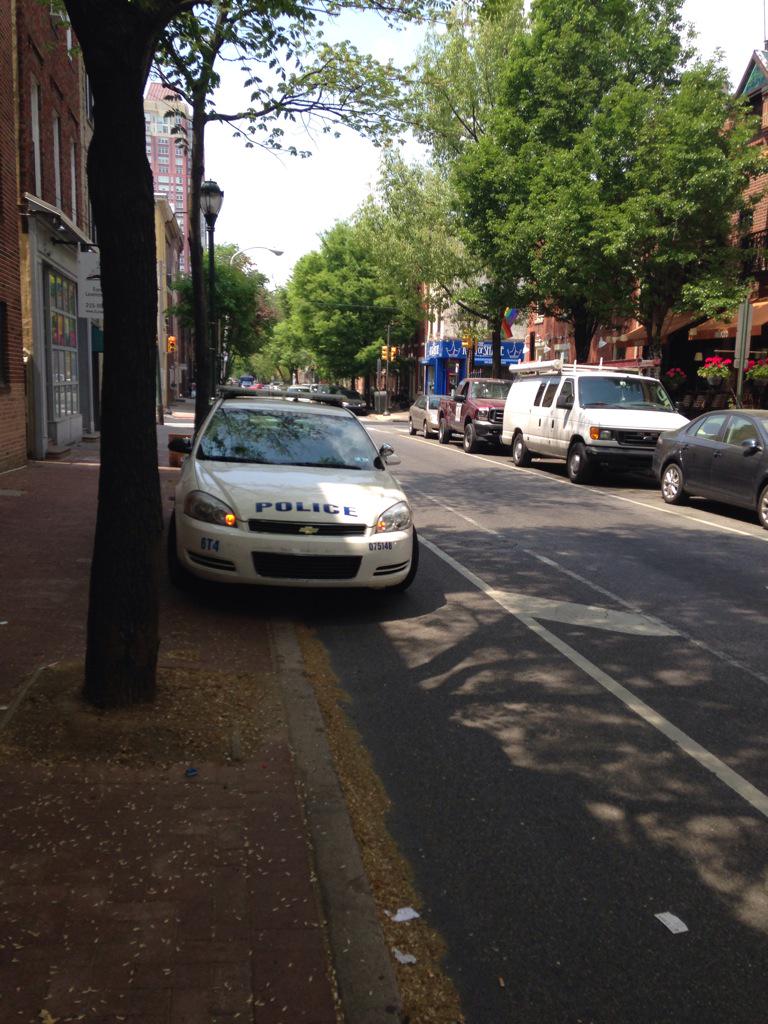 WHYY is your source for fact-based, in-depth journalism and information. As a nonprofit organization, we rely on financial support from readers like you. Please give today.