Attorney-turned-author to defend soul food at the Camden library
In the '90s, Adrian Miller served as a special assistant to former President Bill Clinton, advising the commander-in-chief on issues of racial, religious, and ethnic reconciliation.
Now, the attorney-turned-food writer is using the art of lawyerly persuasion in defense… of soul food.
He'll be speaking tonight at a virtual event hosted by the Camden County Library system as part of Black History Month. The talk is titled, "Does Soul Food Need a Warning Label?"
Miller, the food writer, said the short answer is "No."
"There are really two steady drum beats against soul food," said Miller, the author of "Soul Food: The Surprising Story of an American Cuisine, One Plate at a Time." "One is: It's slave food not worthy of celebration. The other is: If you eat enough of it, it's going to kill you."
Miller lives in Denver, and will be hosting a one-hour Zoom session at 7 p.m. on Thursday with people who register in advance with the Camden County Library.
Miller won the James Beard Award in 2014 for his book that praises soul food, both for its history and nutrition. He traced the basic ingredients of the culinary tradition – collard greens, okra, black-eyed peas – as staple foods of enslaved Africans in the U.S., and even further back to diets in West Africa.
"There is quite a bit of disdain for soul food because the notion [that] soul food was what white people didn't want – the white man's garbage – has been prevalent for centuries. I've heard the criticism: 'Why are you celebrating this food? By eating this food you are literally digesting white supremacy,'" Miller said.
"That's one view, and it's understandable why people have that view. But I would argue strongly against that," he said. "To me, soul food is a story of resiliency, of ingenuity, and ultimately triumph – the idea that the very worst was thrown at African Americans, yet we survive and thrive."
Enslaved Africans in the U.S. were often given a weekly ration of food: some kind of starch like cornmeal or potatoes, salted pork, and a jug of molasses, said Miller. To complement that ration, many enslaved Africans would forage, hunt, or grow gardens.
"We have examples of West African food grown in slave gardens in the American South," Miller said. "Black-eyed peas, okra, watermelon, a reddish type of rice, sesame seeds, hibiscus, all these things are native to West Africa."
What we know now as soul food (so named in the 1960s) has a complicated story. Miller said enslaved people would mix their African culinary traditions with those of Indigenous people in America, as well as with those of white slave-holders. Sweet potato pie and banana pudding, for example, have their roots in England.
"King Henry VIII was grubbing on sweet potato tartlets centuries ago," he said. "Banana pudding is a riff on a British trifle."
Soul food staples like fried chicken and barbecue were traditionally reserved for special occasions or celebrations. On normal days, meat was used sparingly if at all, often just seasoning. Many dishes contained no animal products.
"We're eating soul food out of context," said Miller about the tendency of some people to eat fatty, starchy, or fried foods several times a week. "It's a lot about how it's prepared."
Miller is not the only writer trying to change people's minds about soul food. Michael Twitty also won a James Beard Award for his 2017 book "The Cooking Gene: A Journey Through African American Culinary History in the Old South."
Twitty used Southern cuisine and African foodways to trace his own family history. He wanted to put names to the culinary tradition he inherited.
His grandparents had ancestors who were forcibly brought to the U.S. from Nigeria, Sierra Leone, Ghana, and what is now Angola. Most of them arrived before the Revolutionary War. One of his relatives Twitty suspects was transported illegally after the slave trade was abolished.
Twitty believes generations of racial rifts in the South can be somewhat healed through shared culinary traditions.
"One way is through reconnection with the culinary culture of the enslaved, our common ancestors, and restoring their names on the roots of the Southern tree and the table those roots support," he writes in his prologue. "The Old South is a place where food tells me where I am. The Old South is where food tells me where we have been. The Old South is where the story of our food might just tell America where it's going."
Where Twitty went deep to write his book, Miller went wide, seeking out and eating in about 150 restaurants in 35 cities across the country to get a sense of regional styles. He said he had some favorites around Camden County at the time, but unfortunately they have all closed by now.
"The food that served in South Jersey and Philadelphia is classic soul food influenced by the Carolinas and Virginia," he said. "What I discovered as I ate my way through the country, [is that] there's a regional migration pattern. People followed highways and trains up certain routes. So in a place like Philadelphia and Camden, I noted a lot more rice dishes, the preferred fish would be whiting."
There is one spot in Philadelphia that is still on Miller's list of favorites: Deborah's Kitchen on West Girard Avenue in the Brewerytown neighborhood. "Try the smothered turkey chop," he writes.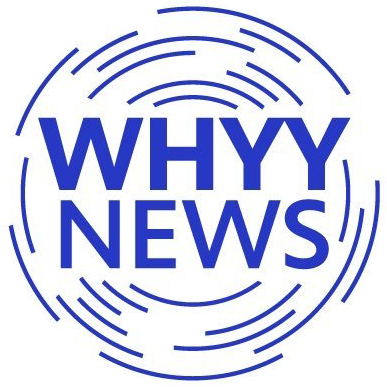 Get daily updates from WHYY News!