As Jersey Shore digs out from the blizzard, taking stock of 'the power of the ocean'
Jersey Shore towns are dealing with the aftermath of a nor'easter that left many places under a foot and a half of snow.
The National Weather Service officially confirmed a blizzard along the New Jersey coast, in places like Atlantic City, Wildwood, Cape May, and even in parts of Delaware. The agency defines a "blizzard" as a snowstorm that lasts longer than three hours, with sustained winds or frequent gusts of 35 mph or higher, and visibility reduction of less than a quarter-mile due to falling or blowing snow.
According to the National Weather Service, wind gusts reached up to 49 mph in Atlantic City.
Climate change in the Northeast and Mid-Atlantic regions of the U.S. is associated with more frequent and more severe storms. Jonathan O'Brien, a meteorologist with the National Weather Service in Mount Holly noted that warming oceans can lead to more low-pressure systems, which he said largely contributes to extreme weather events along the coast.
"When we get these coastal storms, these nor'easters … those are just centers of low pressure, and typically the stronger that area of low pressure, the more significant the storm, the heavier the precipitation, the stronger the winds," he said.
According to The Philadelphia Inquirer, following this latest storm, the Jersey Shore has now seen more snow this month than Burlington, Vermont. That said, O'Brien cautioned directly attributing this storm to the impacts of global warming.
"There was nothing that I would say is particularly unusual or certainly nothing that I would call unprecedented about this storm," he said. "It was a big storm, but we've certainly seen bigger ones in the past."
O'Brien said the storm was the biggest the region had seen since 2018, but it's difficult to single out in the context of climate change.
"When you have a single storm like this it's very, very difficult to make any sort of attributions of an individual weather event to climate change," he said.
"There will be climate researchers who will probably look into it, or who will add this storm to a list of storms that they look at anyway and look for links," he added.
Longport Mayor Nicholas Russo said the borough accumulated between 16 to 20 inches of snow. Most roads in town were plowed and driveable by Sunday morning, he said.
The longtime mayor said big storms like this one are a tradeoff of living near the beach.
"The ocean can be calming. We use it for recreation, sports, and boating, and those types of things … but the paradox is that the power of the ocean is absolutely incredible," Russo said.
He said he has advocated for improved shorefront protection due to frequent, violent storms.
Just a few miles away in Atlantic City, workers were still out clearing some roads on Sunday morning, Mayor Marty Small said. Temperatures were too low for workers to continue late into Saturday night, he said.
"It got down to negative two," Small said.
He anticipated that roads would be ready for regular travel by Monday morning.
"We enacted the 'emergency parking removal' ordinance, forbidding cars from being on the snow routes," he said. "So that helped out as well."
Friday, Gov. Phil Murphy declared a state of emergency, encouraging motorists to stay off the roads. The order was in effect through Saturday afternoon.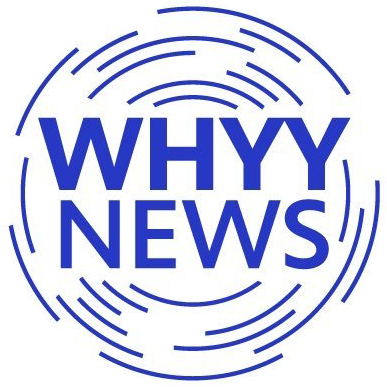 Get daily updates from WHYY News!