An Army Reserve division welcomes first Black woman as top non-commissioned officer
Command Sgt. Maj. Subretta Pompey assumed the command as the top non-commissioned officer for the U.S. Army Reserve's 99th Readiness Division at Joint Base MDL.
For the first time in its history, the top non-commissioned officer in the Army Reserve's 99th Readiness Division will be a Black woman.
Command Sgt. Maj. Subretta Pompey assumed the post Friday in a ceremony at Joint Base McGuire-Dix-Lakehurst in New Jersey. She is the first African-American and the first woman to fulfill the role. Prior to the assumption of responsibility ceremony, Pompey said she was excited to take the position.
"I've never been in an organization such as the 99th Readiness Division," she said, "but I think they're very important in making sure that our soldiers are competent and confident and doing their jobs and getting out the door to perform whatever the mission that the army has for us."
The division, based at MDL, provides facilities, programs and services to Army Reserve soldiers, civilians and families in 454 units based in 13 northeastern states and the District of Columbia.
Prior to her new appointment, she was the command sergeant major in the Army Reserve Legal Command in Gaithersburg, Md., where she worked with JAG soldiers and paralegals. She said she "learned a lot" in that assignment, including what they did as well as their purpose.
Pompey enlisted in the Army in December 1988 and attended basic training the following summer at Fort Jackson, S.C. She graduated as a Special Electronic Device Repairer at Fort Gordon, Ga.
Following 11 years of active duty service, she enlisted in the Army Reserve in Utica, N.Y. in August 2000, where she served as training non-commissioned officer in an engineer battalion. She has served in multiple assignments in the country and overseas, including both wars in Iraq.
In her civilian life, Pompey is a staff operations and training specialist at the Army Reserve's 80th Training Command in Richmond, Va.
She said that she could not imagine her military career reaching this level.
"Becoming a command sergeant major was definitely a surprise for me," Pompey said. "I can say it's something that I wish for, but didn't think it would happen and definitely was not ready for this position as far as knowing that I would be selected."
The key to the assumption ceremony is the "passing of the colors." which symbolizes the change in authority from the outgoing command sergeant major to their successor.
For this occasion, the colors were passed from Sgt. Maj. Sandra Cook, the division's acting command sergeant major.
After Cook passed the colors to the division's commanding general, Maj. Gen Rodney Faulk, who in turn handed them to Pompey.
"I have no doubt that Command Sergeant Major Pompey will add tremendous value to the team in her assignment," said Faulk.
Her mother and two of her three sons observed the ceremony. Her third son, an active duty soldier, is attending Defense Language Institute in Monterey, Ca.
In her remarks, Pompey paid homage to those who have helped along her career path, including Sgt. Maj. Tania Brown-Barringer. The two met when they were both staff sergeants on the rifle range.
"I saw her on the bench looking not too happy," she recalls of when they first met. "I said, 'Well, she may need a friend and so do I.'"
Brown-Barringer called her friend's achievement "momentous," adding they have been at each other's side as motivators and mentors.
"We really didn't have that many mentors, especially that looked like us, to go to," she said. "We had a similar career path being in… human resources…it was easy for us to be there and we're very like-minded."
Pompey also talked about the importance of representation in the Army.
"Soldiers having someone that they can look at that looks like them gives them hope as well that they can continue on," Pompey said. "We can all achieve the same goals as long as we put in the work."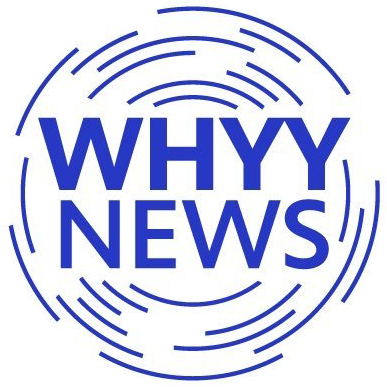 Get daily updates from WHYY News!
WHYY is your source for fact-based, in-depth journalism and information. As a nonprofit organization, we rely on financial support from readers like you. Please give today.