Architect and Planning Commissioner Nancy Rogo Trainer honored for her contributions to the field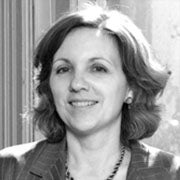 Nancy Rogo Trainer, a principal architect with Venturi, Scott Brown and a City of Philadelphia Planning Commissioner, has been named a 2012 Fellow of the American Institute of Architects.
Planning Commission Chairman Alan Greenberger made note of Rogo Trainer's achievement at this week's commission meeting, noting that he was probably embarassing her a bit by doing so.
Greenberger explained that being named a fellow is just one step down from an AIA Gold Medal for Lifetime Achievement, an award that has gone only to a handful of people. "The next level down is in recongition of people who also made national contributions to the profession," he said. "This year, the sole fellow from Philadelphia is Nancy Trainer."
The AIA website says, "The Fellowship program was developed to elevate those architects who have made a significant contribution to architecture and society and who have achieved a standard of excellence in the profession. Election to fellowship not only recognizes the achievements of architects as individuals, but also their significant contribution to architecture and society on a national level."
Rogo Trainer is among 105 AIA members named to the College of Fellows in 2012. Of AIA's 80,000 members, 3,000 have received this honor.
Learn about Rogo Trainer's work from the Venturi, Scott Brown and Associates website, here.