Apples and oranges? Comparing Delaware statewide school test results is a challenge in a pandemic year
Even though the pandemic forced many students into virtual learning at home, the Delaware Department of Education still administered statewide tests to gauge what kids learned during a very unusual school year.
On Tuesday, the state Department of Education released the results of statewide student assessment tests conducted at the end of the 2020-2021 school year, a year unlike any other.
Just 13% of Delaware students spent the year learning in person in a classroom, 40% were fully remote, and 47% did a hybrid mix of both in-person and online learning.
In any year, state education leaders warn that just one test or evaluation is not enough to determine how successful students and teachers have been. That's especially true this year, said Theresa Bennet, head of the Education Department's Office of Assessment, as she presented the results.
"We don't have the same demographics. The participation is very different this year across each of our schools and districts," Bennet said.
State Secretary of Education Susan Bunting encouraged schools and districts to use the 2021 results in combination with other data to evaluate the need to help students recover from time lost due to the pandemic.
"Although assessment opportunities were available to all students, we saw significantly fewer students take the assessment," Bunting said. "While direct comparisons with assessment data from previous years may not be appropriate because of this, the data provides an important temperature check that allows our schools to better track and address both short- and long-term learning needs."
Just 60% of students in grades 3 to 8 took the English language arts and math assessment. Of those, only 41% scored at the proficiency level in English, with just 26% making the grade in math.
About 71% of eligible high school students took the SAT, which is what the state uses as its federal accountability test. Just 28% scored proficient on the math portion, while 49% were proficient in the reading and writing segment.
Participation varied among different racial groups. The state breaks students into five groups: Hispanic, African American, white, Asian American, or multiracial.
Hispanic students in grades 3-8 had the highest participation rate in English language arts, with 68% taking the test, compared to 67% of white students and 50% of Black students taking part.
Proficiency numbers were also split along racial lines, which could point to a greater negative impact from the pandemic on specific racial groups.
Though the proficiency rate for students in grades 3-8 overall was 26% for math, just 12% of African American students and 15% of Hispanic students reached the proficiency standard. White students did a bit better than the statewide average at 36%, while 68% of Asian American students were proficient.
Earlier this summer, Gov. John Carney signed legislation he called for in his budget presentation earlier in the year that would expand funding for low-income students and those trying to learn to speak English.
"We need to make sure that Delaware's most disadvantaged students are getting the education they need and deserve. This legislation will help us live up to that promise," Carney said in June as he made the Opportunity Funding program permanent.  The program will double its financial help for students most in need to $60 million a year by 2025.
"We'll also look closely at how schools are using this new funding, and make sure we know what's getting results for Delaware students — and what's not," he said.
That money should help schools like Warner Elementary in Wilmington, where Black students make up more than 75% of the student body and 82% come from low-income households. Just 15% of Warner third graders were proficient in the English portion of the test.
Bennet said the U.S. Department of Education urged states to carry out their tests last school year, even though the participation levels were likely to be much lower than usual.
"The reason why they wanted us to do that was so that we were prepared to address the educational inequities that might have been exacerbated by the pandemic," she said. "Being able to have the state assessment data, which is standardized across the state as well as local data, would give us a better picture of where our students were moving forward."
Schools and teachers have had the test results since at least early June and have been using that information to evaluate how to move forward in the coming school year.
"They've been able to use it, with other data points that they've been collecting as well, to start making some decisions around what they did over summer learning and also what they're going to be doing in the fall," Bennet said.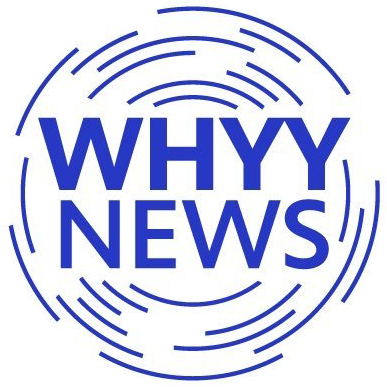 Get daily updates from WHYY News!
WHYY is your source for fact-based, in-depth journalism and information. As a nonprofit organization, we rely on financial support from readers like you. Please give today.