All the deadlines you need to know to vote in Pa., N.J. and Del.
Thanks to a rash of lawsuits, pandemic-induced changes and a huge rise in mail ballots, voting is complicated this year. Here are the important deadlines.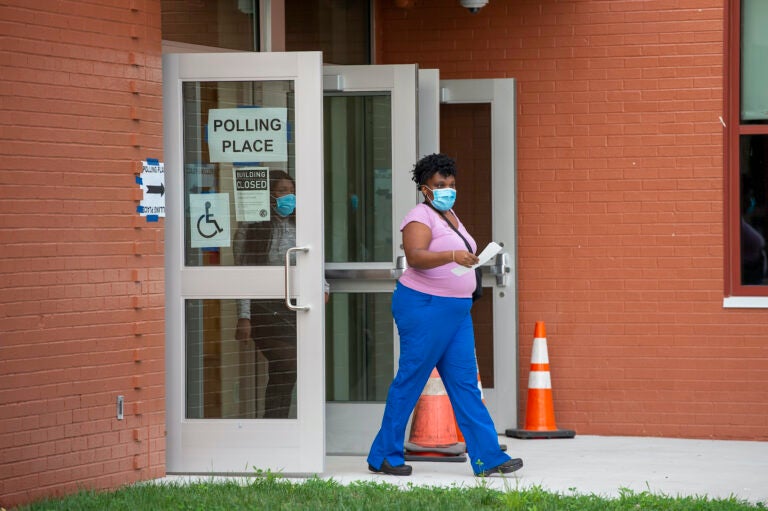 Ask us: What do you want to know about voting and the 2020 election?
Thanks to mail-in voting expansions, the pandemic, postal service delays and a rash of lawsuits, some parts of the November election will likely be unfamiliar, and maybe unexpected to voters.
Several lawsuits are still active, and the specifics of the election process could keep shifting. But many of the deadlines for things like voter registration and applying for mail-in ballots are locked in.
Here's a list of some of the most important dates you need to know.
First Philly early voting offices open
On Sept. 29, Philadelphia officials plan to open a bunch of temporary locations around the city where voters can register to vote, apply for an absentee ballot, receive and fill out that ballot, and submit the ballot all at once.
City commissioners are planning 17 of these offices in all, counting two permanent sites in City Hall and the Columbus Blvd. Board of Elections office. But they're opening in phases — City Hall and six of the temporary offices will open first.
Philadelphians only have until a week before Election Day to request ballots at these locations. After that, they'll transition to accepting ballots only.
Mail ballots become available: TBD
Compared with many other states, Pennsylvania got a late start printing ballots and sending them to voters.
Through mid-September, Democrats were pursuing a lawsuit aimed at kicking Green Party candidates off the ballot. After it was resolved a few weeks ago — the Greens were disqualified — things got moving, and Gov. Tom Wolf quickly certified the ballots.
Now, the first counties have already begun sending ballots to voters. But if you don't get your ballot right away, it's not necessarily cause for concern.
Lisa Schaefer, who heads the County Commissioners Association of Pennsylvania, told the Associated Press it could still take a couple of weeks for all 67 counties to get their vendors to print the ballots and to start mailing them to voters.
New Jersey counties have started mailing ballots.
Delaware ballots can go out starting Oct. 5 and can be sent as late as Oct. 30 under state law.
Registration deadlines: October 10, 13 and 19
Delaware
The deadline to register to vote is Saturday, Oct. 10. Voters can register online at ivote.de.gov. To register, you must be a citizen of the U.S., a Delaware resident, and be 18 years old on or before Election Day.
You can check if you're registered to vote online as well.
New Jersey
The deadline to register to vote in New Jersey is Oct. 13. You must have established residence at least 30 days before the election, be a U.S. Citizen and be at least 18 by Election Day.
The New Jersey Division of Elections has a handy registration information page. It goes over online registration options and also has links to county boards of election where paper forms can be obtained.
The state recently restored the right to vote to people who are on probation and parole.
And you can check to see if you are already registered here.
Pennsylvania
All Pennsylvanians must be registered to vote by Oct. 19 and, as in the case of all these deadlines, sooner is better.
You can register online using this portal. If you prefer mail, you can fill out this form and send it back to your county election office — you can find a list of addresses and phone numbers for those here. Plus, you can register in person at your county office, at a PennDOT driver's license center or at a list of other state-run offices. You can also use these links to update your name or address or change your party affiliation.
If you're not sure if you are registered, the Department of State has a lookup tool you can use to check.
Deadline to request a mail-in ballot
Regardless of what the legal deadline is, the U.S. Postal Service is urging voters to request ballots at least 15 days before the final deadline for the ballot to be accepted.
New Jersey
New Jersey is opting to send all registered voters a mail-in ballot without having to make a request.
When will you receive your ballot? N.J. Secretary of State Tahesha Way previously said "if it is the second week of October and it hasn't arrived — do something." The state website says you should take action if you don't get one by Oct. 12 by contacting the county clerk.
Delaware
Delaware is sending applications for mail-in ballots to all registered voters. Anyone who didn't get an application for a mail-in ballot can find an application online or use this online portal to request one. You could request one as late as Oct. 30, but would run the risk of receiving it after the election, and being unable to submit it.
Pennsylvania
Though you technically have until Oct. 27 in Pennsylvania to apply to vote by mail and request a mail-in ballot, waiting this long isn't recommended.
Once you apply, a mail ballot will be sent to your home, you'll fill it out, and you'll have to mail it back to your county elections office. All that mailing takes time.
Mail ballot applications are open now. You can submit a request online, send this form to the county election office, or go in person to the office to request a ballot.
Even though no ballots have been sent out yet, it's good to get the application out of the way sooner so you don't forget.
Postal Service recommended deadline return ballots by mail
The postal service says voters should aim to get their ballots in the mail one week before their state's deadline for accepting ballots.
For Delaware, that is Oct. 27 since ballots must arrive by 8 p.m. on Election Day. That works out to Oct. 30 for Pennsylvania since they must arrive by Nov. 6. New Jersey is the latest, since ballots must arrive by Nov. 10, so postmarking a ballot by Election Day would meet the guidelines.
If you've requested a mail-in ballot but feel like you'll be cutting it too close if you vote by mail, just avoid the mailbox. There are a bunch of options for getting your ballot counted that don't involve crossing your fingers and hoping the letter carrier hurries.
All three states are offering the ability to drop off ballots to election offices. And despite lawsuits over them, they are also offering secure drop boxes where people can deposit their ballots.
Election Day, and actual deadline for returning mail ballots
First off, if you don't want to mess around with mail ballots, you can vote in person, as usual Nov. 3.
Pennsylvania voters can look up your polling place here. New Jersey voters can look here. The Delaware tool is here. Each location will be taking safety precautions against COVID-19, and voters and poll workers are instructed to wear masks inside. You have until 8 p.m. on Election Day to cast your ballot in person, and if you're waiting in line when the polls close, stay there: you are still allowed to vote.
Safe harbor
On Dec. 8, states will appoint electors. Across the country there are 538 of these electors, and together they make up the Electoral College. After they're appointed, they go on to cast formal votes for and against the president six days later.
This day, known as the "safe-harbor" deadline, is generally seen as the day states must have their popular vote results finalized.
In every election going back more than a century, electors have always been chosen based on the outcome of a state's popular vote. But that's not technically required in the Constitution, and in fact, state legislatures have ultimate power over how electoral votes are apportioned.
This issue has come up in Pennsylvania. The Republicans who control the legislature reportedly are contemplating a possibility in which the commonwealth's popular vote result is still being contested by December 8.
State GOP Chair Lawrence Tabas and Republican state Senate Leader Jake Corman were both recently quoted in The Atlantic saying they're considering scenarios in which the legislature would appoint electors.
Barton Gellman, the reporter, wrote that Corman told him lawmakers might have no choice but to take that route if results are still contested by the safe-harbor date.
"We don't want to go down that road," he told Gellman, "but we understand where the law takes us, and we'll follow the law."
Since that story came out, Republican leaders have scoffed at the idea. "It's ludicrous. It's insulting," said state Sen. Camera Bartolotta, who is chairwoman of the Senate Republican Campaign Committee. "I think it's harmful to the process."
In that same article from the USA TODAY Network Pennsylvania Capitol Bureau, Corman also tried to tamp down the idea.
"I have had ZERO contact with the Trump campaign or others about changing Pennsylvania's long-standing tradition of appointing electors consistent with the popular vote," Corman said in a statement. "The General Assembly is obligated to follow the law and the law is the Election Code, which clearly defines how electors are chosen and DOES NOT INVOLVE THE LEGISLATURE."
All that is to say, Pennsylvanians should pay attention to these deadlines and either vote in person, or get their ballots in as soon as possible. But regardless, they can expect an election that doesn't really end on election night, and they can expect their votes to be at the center of the coming uncertainty.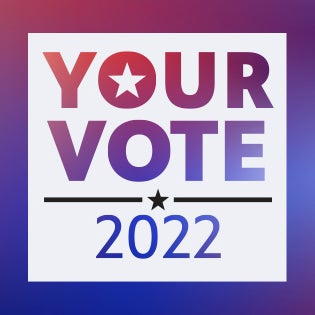 Your go-to election coverage
WHYY is your source for fact-based, in-depth journalism and information. As a nonprofit organization, we rely on financial support from readers like you. Please give today.