After tragic fire, firefighters and Temple football players teamed up to install smoke alarms
The Valiants of Philadelphia, a fraternal society of Black and Latino firefighters in Pennsylvania, helped organize the safety effort.
Listen
1:57
Shawn Walker loves Philadelphia and its people.
He does his part to make the city better, in any way he can. That's why he spent Martin Luther King Jr. Day out in West Philadelphia, around 58th and Catharine streets, testing and installing smoke detectors for residents who needed it.
"These are the communities that we live in. We work for the city and we love the people in the community. So why not spend some time to help the community?" said Walker, a Philadelphia native and firefighter.
Plus, there's something about being boots on the ground, he added. "You will see the true love of the city."
The day of service was organized with the goal to install 500 smoke detectors, by the Valiants of Philadelphia, a fraternal society of Black and Latino firefighters in Pennsylvania. Smoke detectors and fire safety are always important, but the service was even more crucial this year, following a recent rowhouse fire that took the lives of 12 Fairmount residents, including nine children.
In addition to the MLK Day of Service, Club Valiants have been hard at work on a 12-day campaign that began on Jan. 11, during which they pass out smoke detectors and fire safety literature to residents. The 12 days are to honor the 12 victims lost in the fire. Installing new smoke detectors in homes and testing the ones that are there, are key in preventing any kind of fire incident.
"It's more than just putting up a smoke alarm in —it's about making sure there is a fire escape plan, making sure space heaters are safe, making sure people have them in the right place," said Lisa Forrest,  the president of Club Valiants.
"The alarms won't save you without education."
She said that a 24-passenger bus full of people trailed by a motorcade of volunteers from the Valiants began work at 8 a.m. on MLK Day, loading up smoke alarms, drills, and ladders. Joining the Valiants and the Temple football players were volunteers from the Klutch King Motorcycle Club and Mu Beta Phi, a fraternity for public servants and military members.
"This was a group effort aimed at saving lives and making sure the tragedy that happened in Fairmount doesn't happen anywhere else in the city," Forrest said.
Helping people is what motivated Walker,  36, to pursue a career as a firefighter and to show up on Monday — on his day off, after being sick for several days.
"Just helping people, in general, has just always been a part of me," said Walker. "I wanted to do my part, that's it."
We went door to door installing smoke detectors in North Philly and West Philly. The great thing about it was how people called their neighbors to make sure they everyone in the neighborhood had some. That's the city love that doesn't get broadcasted enough

— PlaneWalker.eth (@ItsPlane2u) January 17, 2022
Walker wasn't alone — dozens of volunteers strapped with drills and free smoke alarms also came to help. The group included off-duty Philly firefighters along with members of the Valiants and players on Temple University's football team, the Owls.
Coach Stan Drayton guided over 80 Owls to install smoke detectors in homes near Temple's main campus, on the 2400 blocks of Carlisle, 15th, and 16th streets. Drayton, who was hired just last month, noted the importance of the teams' presence and actions in the neighborhood.
"Whether these people want alarms or need them or not, they see us out here," Drayton told his players.
For those who answered the door and welcomed the fire safety boost, "it was all love," Walker said.
One neighbor said "'Hey, did you take care of the lady across the street? Well, let me call her," he said. "It was things like that that made it easier for us to do it. So it was just like, okay, 'You get one! You get one!' Oprah-style."
It was important for Walker to show up on Monday, not because he's a firefighter, but because he cares.
"I'm a resident of Philadelphia and what I wanted to do was just help the next person out," he said. "It's people that's stepping out, whether they're from one side or the other, young, old, no matter our different backgrounds … the city itself is out here trying to help the city heal."

WHYY is one of over 20 news organizations producing Broke in Philly, a collaborative reporting project on solutions to poverty and the city's push towards economic justice. Follow us at @BrokeInPhilly.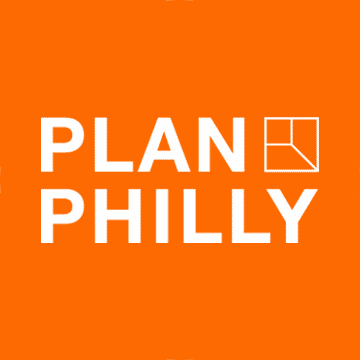 WHYY is your source for fact-based, in-depth journalism and information. As a nonprofit organization, we rely on financial support from readers like you. Please give today.