After mumps outbreak, Temple will require new students to be vaccinated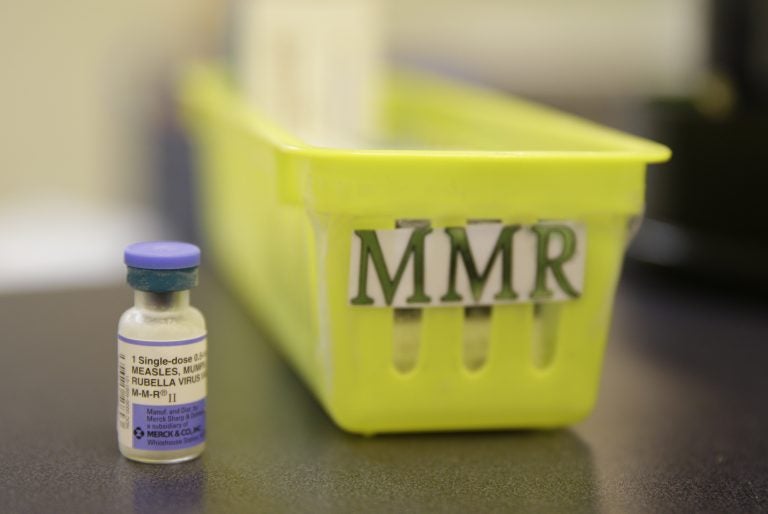 Temple University will require new students to be vaccinated against mumps next school year following an outbreak of the viral illness on campus.
The university and the Philadelphia Department of Public Health reported Friday that 15 students had come down with the mumps. One other possible case was being investigated.
Temple's director of student health services, Mark Denys, said the university currently urges — but does not require — enrolling students to get the MMR vaccination series, which is highly effective at preventing mumps. But Denys said Temple will soon adopt a new policy making it a required vaccine, beginning with the next class of incoming freshmen.
The university is on guard for the possibility of more sick students as they return from spring break on Monday, Denys said.
"We're really not sure how many [more] folks we're going to get," he said. "So we're trying to prepare for the worst and have ideas, in case we do have a large number of students."
Denys said Temple was working to make sure students returning to campus were aware of the outbreak, which it first reported just before they left for a weeklong break. But the university is prepared to open vaccination clinics if the illness spreads to many more students, he said. Currently, the student health service is recommending boosters or first-time vaccinations only for people who have come into close contact with those who have had symptoms.
Denys said some of the students who got sick had received MMR vaccines in the past. According to the Centers for Disease Control and Prevention, a two-dose series of the vaccine is 88 percent effective against mumps. But there is evidence that the vaccinations lose some effectiveness over time.
Requiring the vaccine won't necessarily prevent future outbreaks, Denys said, but it would make it easier for health officials to investigate any outbreaks that do occur. And it would give students who haven't been vaccinated as children an opportunity to boost their immunity.
"We could also do some targeted marketing toward anyone who hadn't received the vaccine," he said.
Montgomery County also reported new mumps infections last week linked to the Temple outbreak. As of Friday, there were three probable cases in the county, and two of them so far had been linked to Temple students, said John Corcoran, the county's director of communications. The county was investigating three suspected cases as well, he said.
Despite its location in the middle of North Philadelphia, Temple's mumps outbreak doesn't present an increased risk to city residents at large, said Kristen Feemster, medical director for the immunization and acute communicable diseases program at the city's Department of Public Health.
The flulike illness spreads easily among people living in close quarters, she said, so college campuses are particularly vulnerable.
"A college campus is a setting where there are a lot of social events and a lot of opportunities for close contact and potential transmission," Feemster said.
Penn State University, which has had outbreaks that sickened more than 100 students in the past two years, has toughened its own vaccination requirements.
Mumps usually isn't dangerous, but it can sometimes result in serious complications. In addition to preventing the disease, the vaccine reduces the risk of those complications, Feemster said.