A crisis of racist anti-Asian speech surfaces at Lower Moreland High School
Last month, hate speech in a student group chat caused public outcry in this Montgomery County school district. Now, the district is working to manage the damage.
Listen
3:32
Frustrated. Disappointed. Embarrassed. Unsafe. Angry.
That's how students, parents, and community members have described their feelings to Lower Moreland Township School District officials in public comment submissions over the past month.
Their messages come in response to a string of events that have followed the resurfacing of students' anti-Asian hate speech on social media — a flashpoint event that led to widespread concern over racism in the classroom and outside of it. Now, the district says it's working to address those concerns.
According to 2019 census data, Lower Moreland Township is 81.5% white, 13.6% Asian, and 3.2% Black, with a very small percentage of Latino residents. The local high school reports 21% enrollment of students of color.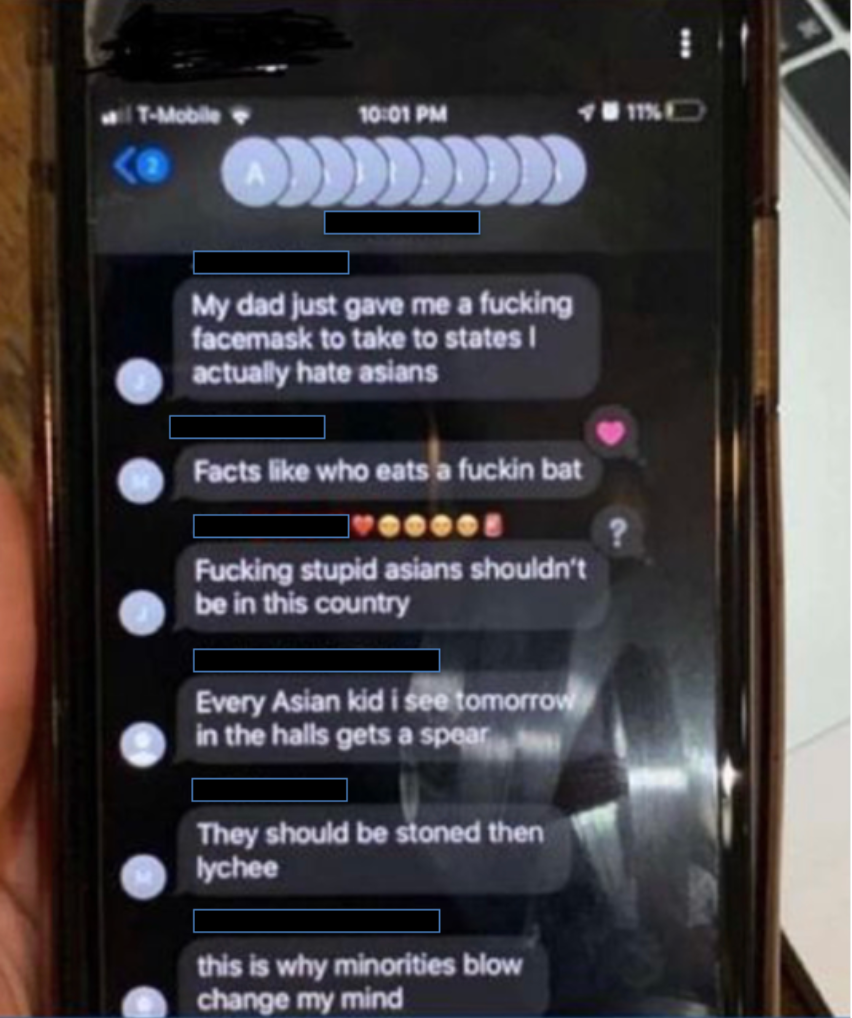 In spring 2020, a text chain between several students at Lower Moreland High School was reported to the district via a school safety program. The chain — which included texts like "F***ing stupid asians shouldn't be in this country" and "they should be stoned then [lynched]" — was evaluated by the district and the local police department, which conducted an investigation, spoke to the parents of students who wrote the texts, and finally determined that the incident presented was not a "credible threat toward the school community."
"It involved police, we did investigate that, and it was done outside the school day, outside school grounds, it was done on non-school-issued devices," Scott Davidheiser, superintendent of the Montgomery County district, told WHYY News last week.
The texts resurfaced when an Instagram account, @blackphillystudent, posted an image of the chat, via an anonymous source, on Jan. 14. The post, which has since been removed and reposted on the same account, contended that the issue had been "swept under the rug" and asked followers to bring attention to the situation.
"Reading the messages turned my stomach and upset me," said Serena Nguyen, a 2014 Lower Moreland High School graduate. She had been playing online games with her sister and a few friends when she saw the post and text messages for the first time. That night, she went to bed feeling sick, she said — and the next morning, she realized she was angry.
"I can't say that I was totally surprised," she told WHYY. In Lower Moreland, students often say they can't wait to get out of town, Nguyen said, but when she left to attend college at Temple University, she found that conversations about race and inequality were like "a splash of cold water." Her experience at Lower Moreland High School, she said, "didn't prepare me to have these conversations."
It didn't prepare a lot of her peers, either, she said. "I had a lot of community members tell me that … until they left Lower Moreland, they didn't know why saying the N-word was not OK."
Ray Singh, a current Lower Moreland High School senior, has lived most of his life in the township. He said pictures of the texts posted in January weren't the first time he saw them; they'd surfaced on social media around the end of March 2020, prompting the initial investigation. And even then, he wasn't particularly surprised.
"Most people in our school joke about these kinds of things, so when I saw them, I was like 'Oh, yeah, more of these types of jokes,'" he said. When he saw the photos resurface, "I was a little confused why people were posting about it now… I felt like yeah, maybe the school should have said something, but I didn't really think that it was an immediate concern."
Beyond that, Singh said, he worried that the post included photos of and pinned blame on several students who hadn't made the threats, and that anger toward those students might be misdirected. As an Indian student at the school, he's heard his fair share of hurtful or racist comments, "[but] I know some of the kids in the texts," he added.
He said he talked to several of the students involved, to get them to understand the gravity of their actions. "I had conversations with some of them, and they were really trying to change … [they] asked me about what I personally felt, as a person of color, about what can be said, what can't be said … from that aspect, it felt [like] they were trying to make themselves better."
Others, Singh said, just brushed him off.
The situation escalates
But as the photos' reach spread, so did outrage. A group of current and former Lower Moreland High School students, coordinated in part by Nguyen, began to organize online and post on an Instagram account titled Pop The LM Bubble. An online petition circulated, demanding that the students involved be held accountable.
School principal William Miles and district Superintendent Davidheiser responded with emails clarifying the school's handling of the situation and encouraging individual families to discuss "acceptance and tolerance and the negative effects that hate speech can have on a community." Davidheiser added that he held himself accountable for not notifying families of the threatening language, and mentioned action steps and anti-racism staff training to come.
The district rejected requests from student organizers to speak at the Jan. 19 board meeting, instead issuing a statement in response to hate speech-related concerns and offering a separate listening session a few days later. The statement referred to a prior Pennsylvania court ruling on "off-campus" speech, indicating that such speech — which took place off school grounds and not during school hours — was "off-campus" and therefore protected by the First Amendment.
What happens now?
The district's Feb. 2 board meeting included an update on the school's diversity programming, including a proposal for a diversity council that would serve in an advisory role to the school board. The council, Davidheiser told WHYY last week, would engage community members via survey and further listening sessions, assess current policies, and propose training and professional development strategies as necessary.
"While it is a difficult [thing] to hear, it's needed," Davidheiser told WHYY. "It's needed for us to be able to establish feelings among folks throughout the district, and from there we can begin the partnership of working toward, how do we create a more culturally competent school district, how do we create actionable diversity-equity-inclusion plans, how do we create a culture of belonging."
The administration will deliberate on a final version of the resolution at the next board meeting, Feb. 16. If approved, the board will establish a diversity council in April and begin surveying the community and reviewing school policies and programs this summer.
"I think it was a very wise move to include the initiative of a diversity council," Singh said Wednesday. "I think a lot of students, both of color and not of color and across the political spectrum, have very different concepts of what a diversity council will look like — the people I've spoken to, I don't think any of them think it's a bad idea."
In the future, both Singh and Nguyen said, they'd like to see the board follow through on promises to include community input and involvement, possibly in collaboration with organizers. They'd like to see parents, staff, and students on the new council as well.
"How are you going to know if your policy works if you're not asking the people who the policy affects?" Singh asked.
In the end, Nguyen said, it's not about individual students or even this particular instance of racism — it's about addressing an atmosphere where systemic racism has gone unaddressed for decades.
"I think we need to prepare our — the kids of Lower Moreland … to have conversations about race, about why saying the N-word is not OK," she added. "Lower Moreland needs [to start] popping that invisible membrane that keeps its inhabitants from learning how to approach history, and other people."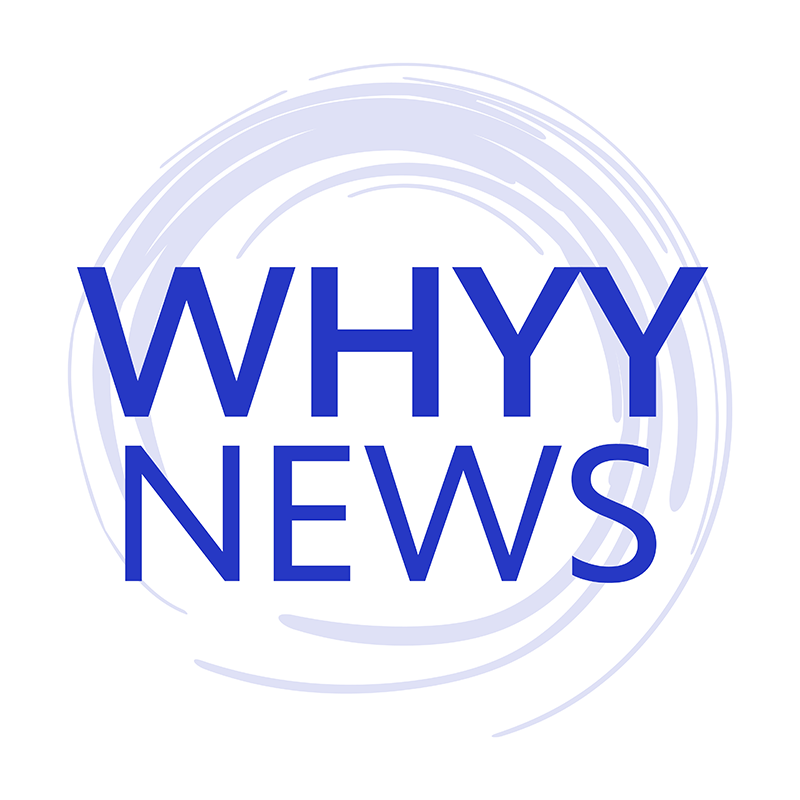 Get daily updates from WHYY News!
WHYY is your source for fact-based, in-depth journalism and information. As a nonprofit organization, we rely on financial support from readers like you. Please give today.