University City District welcomes Matt Bergheiser as Executive Director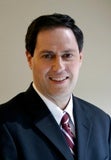 Dear UCD Supporter:
I am pleased to announce that after a national search that produced a field of very talented candidates the Board of Directors of the University City District (UCD) has selected Matt Bergheiser as Executive Director effective July 1.
On behalf of the Board I want you to know how excited we are to have Matt at UCD as he brings a wealth of experience and skills in urban economic development, community relations, strategic planning, philanthropy and fundraising, and a deep understanding of the issues effecting Philadelphia and urban neighborhoods.
Bergheiser

Matt was most recently the Regional Director of the John S. and James L. Knight Foundation in Philadelphia, where he managed an annual grant-making budget of $6 million. As Director Matt established the Philadelphia office and created its investment strategy focusing on community and economic development. Prior to the foundation, Matt was deeply involved in urban issues as the Executive Director of the Trenton Downtown Association. He was responsible for the revitalization of Trenton's downtown through innovative real estate strategies that reduced office vacancy, improved retail corridors, accelerated non-profit arts spaces and produced successful heritage festivals and tourism initiatives. For Matt UCD is a bit of a homecoming as he spent several years in West Philadelphia's Enterprise Center directing entrepreneurial programs for a community development business incubator that grew in revenues from $1 million to $10 million producing 200 jobs in just six years.
As Matt settles into his position leading UCD he does so as urban areas across the city and the nation wrestle with an economy that has been challenged in areas such as employment, housing, business growth, and crime. But what Matt will find in University City and UCD is a vital and vibrant community and a dedicated board, staff, investors, supporters and volunteers like you who recognize the enormous value that the University City section of West Philadelphia has for enhancing the image, culture and economy of Philadelphia.
Please join me in congratulating Matt, and welcoming him to University City and wishing him well as he continues to further the mission of supporting the quality of life in this community on behalf of the local residents, businesses, and institutions that call it home.
Sincerely,
Craig R. Carnaroli
Chairman, University City District Board