911 dispatcher staffing issues likely contributed to the Kingsessing mass shooting response. An investigation is underway
Experts and lawmakers say staffing and tech issues contributed to the 911 call error related to last week's mass shooting.
Working on a solution to gun violence and want to share it? Get in touch with gun violence prevention reporters Sammy Caiola and Sam Searles.
A day before the July 3 mass shooting that left four people dead in Southwest Philadelphia, police officers failed to respond to a fatal shooting in the same neighborhood, likely by the same gunman.
Experts and lawmakers say the mistake, which started with a 911 call, is a symptom of longstanding understaffing in the city of Philadelphia's emergency dispatch system. City leaders are now looking for solutions.
Around 2 a.m. on Sunday, July 2, a resident called 911 from the 1600 block of South 56th Street to report that she'd heard gunshots 90 minutes earlier, according to the Philadelphia Police Department.
Responding officers in the 19th Police District arrived at 1600 North 56th Street, about three miles away. They surveyed the block, and asked neighbors about gunshots. They found nothing and eventually left.
Meanwhile on South 56th Street, Joseph Wamah Jr.'s corpse remained in his home, undiscovered. Officers learned of the 31-year-old's death July 3, after suspected gunman Kimbrady Carriker went on a shooting spree on the same block. Carriker is believed to have killed Wamah Jr. on July 2, roughly 40 hours prior to the Monday mass shooting.
Officials are investigating how officers were dispatched to the wrong address that night. And the question remains: Had they found Wamah Jr. earlier, could police have prevented the mass shooting two days later?
Councilmember Jamie Gauthier, whose district includes the street where the shootings occurred, said this tragedy raises new concerns about old problems with the 911 system.
"This is the most egregious mistake that I've heard of in the past several years," she said. "It was a mistake that cost us a lot of time, that possibly could have helped us in what happened later."
At a Monday press conference, PPD Police Commissioner Danielle Outlaw cautioned the public not to "go down that rabbit hole."
"While it may have given us an investigative lead, the likelihood of cutting off what happened later on, we just don't know," she said. "It's tragic. It's unfortunate. And we don't like the fact that we're adding to the atrocities that already occurred because now folks are second-guessing our actions."
The department opened an internal investigation into policy and procedural violations related to the call.
"It is our responsibility to determine what fail safes can be implemented in order to mitigate the chances of something like this ever happening again," Outlaw said.
'All kinds of nuances'
When a Philadelphia resident dials 911, dispatchers are able to see where the call is coming in from. PPD Deputy Commissioner Krista Dahl-Campbell says dispatchers have the option to hit a button and have that information transferred to their screen, but they often enter addresses manually instead because it's more precise.
"Frequently what they end up doing is inputting the information that they get from the caller," she said. "And in this instance, they put the correct street number and block number, but not the correct North or South."
Campbell said on the night of Wamah Jr.'s death, while officers were surveilling the 1600 block of North 56th, a supervisor called back the resident who reported the shooting to try to confirm the location.
"There was no mention of direction of North or South, just stating that it was on the 1600 block," Campbell said. "So that supervisor continued to have the officers check that block looking to see if they saw anything."
The National Emergency Number Association, which sets best practices for 911 call centers across the country, details in section 2.2.5.1 of its call processing standards document that "the telecommunication shall verify all location information conveyed about the emergency in order to obtain the most accurate dispatch location for emergency services."
April Heinze, the association's 911 and Public Safety Answering Point operations director, said individual dispatch centers create their own protocols and adopt their own technology to meet that standard. Most use a combination of GPS data that comes in automatically through cell phones and addresses provided verbally by the caller at the scene.
"I don't think it's a typically common error, but it can happen," she said of location misentry. "You're trying to get it in as quickly as you can and they're rapid firing additional information and maybe you didn't get back to the verification …there's all kinds of nuances that happen with that specific situation."
Gauthier said she would expect 911 dispatchers to be trained to both use the technology available to them and verify address information with the caller. The failure to do so shakes public faith in the city's emergency response, she said.
"We cannot expect residents to trust us when they call 911 in the middle of a crisis and nobody comes," she said.
This isn't the first time the city's emergency dispatch system has been under scrutiny. In 2022, an audit from the Office of the Controller recommended that the city "address the current 911 technology and processes in use" and consider an external assessment of 911 systems.
"Identifying and improving outdated systems and technology is crucial for maintaining reliable and efficient operations," said Nick Hand, director of finance policy and data for the Office of the Controller, via email. "In particular, a state-of-the-art 911 response system is crucial for ensuring public safety while boosting community trust."
The audit also recommended that PPD complete a "technology inventory" as identified in their  Crime Prevention & Violence Reduction Plan." The inventory was expected to be completed by June 2020.
Philadelphia Police Department representatives did not immediately respond to questions about 911 dispatch.
Staffing struggles
The number of 911 calls answered within 10 seconds decreased from 95% to 68% between 2017 and 2021, with the most significant drop occurring between 2020 and 2021, according to the controller's office audit.
That number remained at 68% in 2022, according to Mayor Jim Kenney's Five Year Financial and Strategic Plan. The audit also found that police districts with mostly white residents received a response from dispatch more than twice as fast as majority Black and brown districts.
The lags are the result of a longstanding staffing crisis among dispatch workers that worsened during the COVID-19, according to a 2021 Billy Penn investigation. During a 2020 City Council hearing, dispatch workers described falling ill due to cramped working conditions, being forced to work overtime with little notice, and experiencing low morale.
"911 dispatch is understaffed, it's under supported, it's undertrained, it's underfunded," said Councilmember Gauthier. "I look at what happened, or the lack of response to Mr. Wamah's killing, as proof of more systemic issues that need to be addressed."
Only 86% of the 246 dispatcher positions budgeted for fiscal year 2024 budget are filled, according to city budget documents. Just 17% of dispatcher trainee roles were filled in fiscal years 2022 and 2023, though that number rose to 69% for fiscal year 2024.
Heinze attributed staffing shortages to the stress of the job, and the intensive training required for onboarding increases the likelihood that mistakes occur.
"If you lose one staff member, it takes anywhere from three months to a year to get the new staff member fully trained and able to do all of those same functions as everybody else," she said. "Say you lose two or three or more within a certain time frame, getting everybody getting new hires in and getting them all trained, it again becomes very, very challenging."
The dispatcher shortage has come up in dozens of cities over the past three years, including Kansas City, San Francisco, Austin and Denver.
Representatives from District 33 Local 1637, the union representing Philadelphia's 911 call-takers, did not immediately respond to multiple requests for comment from WHYY News.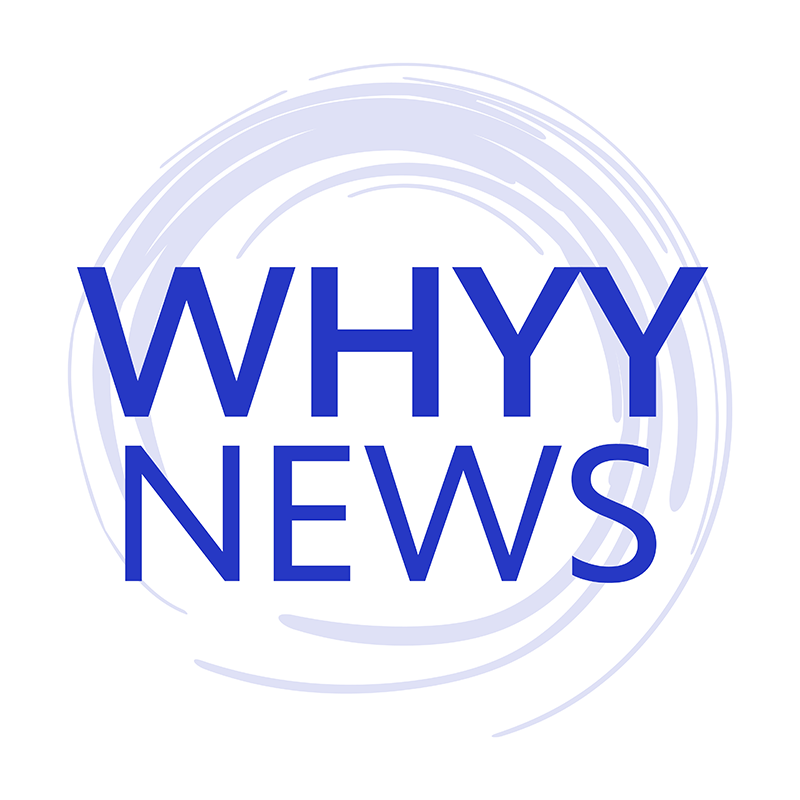 Get daily updates from WHYY News!
WHYY is your source for fact-based, in-depth journalism and information. As a nonprofit organization, we rely on financial support from readers like you. Please give today.