Poplar project hardly popular in NoLibs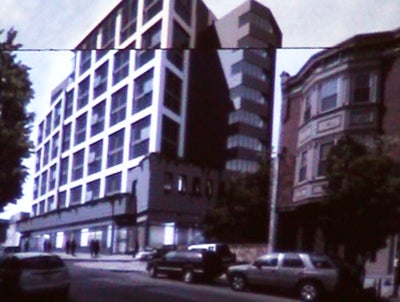 At a meeting Tuesday night, the Northern Liberties Neighborhood Association was as unenthusiastic about plans for a 12-story hotel at 2nd and Poplar streets as it was a year ago when it first saw the proposal.
So unenthusiastic, in fact, that it plans to give the Zoning Board of Adjustment more or less the same recommendations it gave last year: reduce the overall size, reduce the height, and take the loading docks off Poplar Street.
Developer Bart Blatstein's firm, Tower Investments, is proposing what it calls "The Poplar Hotel" at the site of the old Ortlieb's brewery: an extended stay, 12-story hotel consisting of 500-square-foot rooms, each with a kitchenette, bedroom and living room. The building would boast a rooftop swimming pool, terrace gardens and a top-floor penthouse suite. The first floor would be a 3,400-square-foot restaurant, under which would be an 86-space parking garage.
Architect Cecil Baker presented a graphic renderings and floor plans for a structure he said was meant to evoke the neighborhood's industrial past while blending in with new, modern residential developments going up throughout Northern Liberties. Throughout his presentation he referred to the neighborhood's unique mix of building types, "the new living with the old."
"One of the things that I, as an architect, just responded to in amazement in Northern Liberties was the variety of the city grid. It's really unique to the city. It creates all kinds of interesting things on corners," he said. "Another thing that struck me was the enormous diversity of scale in Northern Liberties. It's so exciting. When I bring friends to Philadelphia, especially the architects, this is where I bring them."
A 12-story building at 2nd and Poplar, however, was too much diversity of scale for most of those present at the neighborhood association meeting. Although the majority approved of placing a hotel on the site, the main concern was the building's size and the congestion and noise a loading dock could bring to Poplar Street.
Baker gave the exact same presentation to the Philadelphia City Planning Commission earlier in the day at an information-only session. Tower Investments will bring their proposal before the Zoning Board of Adjustment on Jan. 14.
Posted by John Davidson
Contact him at jddavidson9@gmail.com
WHYY is your source for fact-based, in-depth journalism and information. As a nonprofit organization, we rely on financial support from readers like you. Please give today.