Faerie Fest, Delmarva Folk Festival and more to see and do in Delaware this week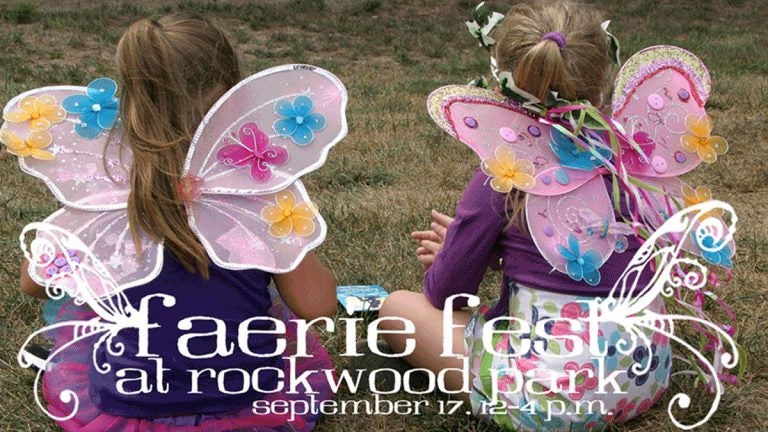 From concerts and movies, to special events for the whole family, there is always something to see and do in Delaware. Here are some of our picks:
New Castle County
The Original Mad Man: Illustrations by Mac Conner, through September 17th
This comprehensive and lively installation explores the work of one of America's original "Mad Men." McCauley ("Mac") Conner, born in 1913, created advertising campaigns for a variety of products during the decade when the advertising industry was at its height and centered on Madison Avenue. His illustrations for leading women's magazines such as Redbook and McCall's animated a wide range of popular literature, from romantic fiction and detective stories, to topics of import such as Cold War anxiety and juvenile delinquency. His work is a "time capsule" of an era when commercial artists helped to redefine American style and culture. Delaware Art Museum, Wilmington.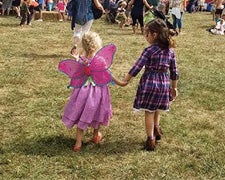 Faerie Fest, September 17th
Whether you're a faerie, pirate, gnome, princess, super hero, troll or kid, you are invited to enjoy games, stories, enchanted crafts, costume parades, and children's museum tours at the Faerie Festival at Rockwood Park. The day also includes food trucks, merchants selling festive wares, and visits from special guests such as the Fairy Queen and other magical surprise guests. Free activities include face painting, bubbles, bounce house, art on the rocks, story time, museum tours for children, costume parades, crafts, and performances by the Wilmington Ballet Academy of the Dance, Delaware Arts Conservatory, Delaware Children's Theater (preview of HONK!) and a Troll-abration with Fierce Dance Academy (put your hair in the air!). Please leave your pets at home. Rockwood Mansion Park, Wilmington.
Kent County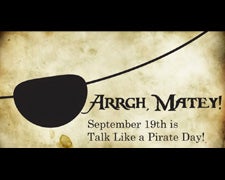 International Talk Like a Pirate Day, September 19th
Landlubbers and mates of all ages are invited to don their bonnie best pirate gear and join us for fun stories, activities, movies, and crafts! Pre-registration requested. Kent County Public Library, Dover.
Delmarva Folk Festival: Folk Hero Contest Final, September 22nd
The Festival will be held Friday and Saturday, September 22 and 23, 2017, on the Festival grounds, Downs Chapel Road near Hartly, Del. Friday will feature the finals of the 11th annual Delmarva Folk Heroes contest and Saturday provides a rich lineup of folk, blues, bluegrass, old-time, and Celtic music, along with workshops, special kids activities, and craft and food vendors featuring beer from Blue Earl Brewing in Smyrna. Weekend tent and RV sites will be available too. Delaware Friends of Folk, Dover.
Sussex County
Rehoboth Beach Film Society BroadwayHD series presents: 'Buried Child', September 16th
Sam Shepard's Pulitzer Prize-winning play Buried Child returns 20 years after its last major New York production, with this revival by The New Group in association with Lisa Maitlin, directed by Scott Elliott. Mr. Shepard, who recently passed away, was one of the most important and influential writers of his generation. Dodge (Ed Harris) and Halie (Amy Madigan) are barely hanging on to their farmland and their sanity while looking after their two wayward grown sons (Rich Sommer and Paul Sparks). When their grandson Vince (Nat Wolff) arrives with his girlfriend (Taissa Farmiga), no one seems to recognize him, and confusion abounds. As Vince tries to make sense of the chaos, the rest of the family dances around a deep, dark secret. This wildly poetic and cuttingly funny take on the American family drama gleefully pulls apart the threadbare deluded visions of our families and our homes. Cinema Art Theater, Lewes.
Serafin String Quartet, September 22nd
Hailed for "silken finesse and gritty vibrancy" by Gramophone Magazine and for "playing with style and sophistication" by The Strad Magazine, Serafin String Quartet debuted at Weill Recital Hall at Carnegie Hall in 2004 and has consistently received superlatives in the press and ovations from audiences around the nation. The Quartet returned to Weill Recital Hall in March 2016 to perform the New York premieres of two works by composer Julia Adolphe, along with works by Grieg and Shostakovich. Milton Theatre.