From The Rehoboth Beach Film Society's 'What Makes Us Tick?' series to Pollyanna, there is plenty to see and do in Delaware this week
From concerts and movies to special events for the whole family, there is always something to see and do in Delaware. Here are some of our picks.
New Castle County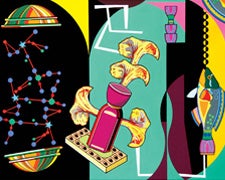 The Unstilllife: A Celebration of the Eccentric Possibilities of Still Life, Through January 14th
Can a basket of fruit suggest a hillside? Does a still life always have to be set upon a table? Can a still life be a face or even a body? "The Unstilllife" is a collection of works by Zeuxis, an association of still life painters that has presented group shows in New York City and around the United States since 1995. Delaware College of Art and Design, Wilmington.
Brown Bear, Brown Bear…, January 19th
Mermaid's much-anticipated new production will bring together old favorites and new friends: A Brown Bear, A Caterpillar and A Moon. Featuring evocative music, stunning visual effects, and innovative puppetry, the triple-bill highlights Eric Carle's most beloved tales. The Very Hungry Caterpillar is joined by a whimsical cast of adventurous animals drawn from the pages of Brown Bear, Brown Bear, What Do You See? The poignant story of a young girl's unusual quest, Papa, Please Get the Moon for Me, completes an hour-long performance, which is both educational and entertaining. The Playhouse on Rodney Square, Wilmington.
Kent County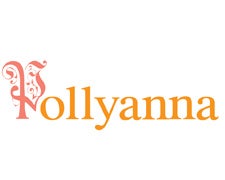 The Children's Theatre, Inc. presents: Pollyanna, January 14th & 15th
This is the delightful, classic tale of the greatest optimist of all time… Pollyanna. But it's much more than that. It's the story how a little girl's faith in her father's promise — that you can find something good about anything that happens — guides her steadfastly through circumstances that most adults would find formidable. Schwartz Center for the Arts, Dover.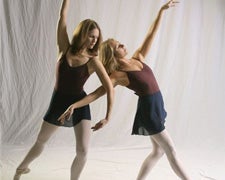 Ecarte Winter Concert, January 14th
An evening of modern dance and contemporary ballet performed by dancers of all ages, incorporating a variety of movement and music styles. Delaware State University, Dover.
Sussex County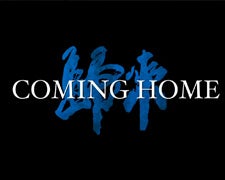 Rehoboth Beach Film Society's 'What Makes Us Tick?', January 13th – 15th
The Rehoboth Beach Film Society will present its popular What Makes Us Tick? event during the Martin Luther King, Jr. holiday weekend, January 13-15. This analytical film and discussion series explores aspects of the human condition. This year's theme is "The Path Chosen." Cinema Art Theater, Lewes.
WHYY is your source for fact-based, in-depth journalism and information. As a nonprofit organization, we rely on financial support from readers like you. Please give today.