October 14th – 21st: Hagley Craft Fair, An Evening with Edgar Allan Poe and CAMP Rehoboth Block Party 2016
From concerts and movies to special events for the whole family, there is always something to see and do in Delaware. Here are some of our picks.
New Castle County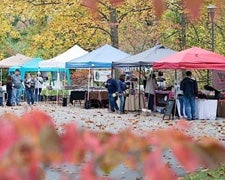 Hagley Craft Fair, October 15th & 16th
this artisans' marketplace brings talented artisans from the Mid-Atlantic area to display and sell fine arts, crafts, and gourmet items. This premier show will feature works in wood, pottery, jewelry, fibers, metal, and other media. The fair will include a specialty food market. Admission is $5 for non-members, and free for Hagley members and children five and under. Use Hagley's Buck Road East entrance off Route 100 in Wilmington, Delaware.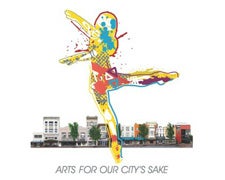 Arts for Our City's Sake, October 21st
Christina Cultural Arts Center begins our year-long 70th Anniversary festivities with a Celebration Pre-Launch Party & Membership Drive at our Clifford Brown Performance Center. 6:30pm Light Refreshments 7:00pm Creative Vision Factory Community Mosaic Mural Unveiling 7:15pm Christina Cultural Arts Center Student/Faculty concert followed by Mozaic Flow with Jermaine Bryson of Kool & the Gang! Tickets $25.00 until October 15.
Kent County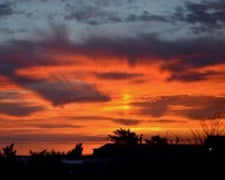 Bowers Beach 'Big Thursday on Sunday', October 16th
There will also be Artisans, Crafters, Music by Milford's Dixieland Band, Food, Southern Delaware JEEP Club, a Parade, Etc. You can also take a relaxing cruise aboard "Captain's Lady Charters" and then eat some oysters that "JP's" is shucking right in front of you in the park. Museum will be open. Bring the whole family and learn why "Big THURSDAY is on SUNDAY!" Bowers Beach Maritime Museum.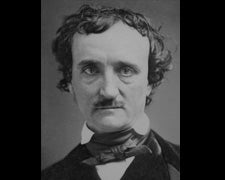 A Terrifyingly Good Time: An Evening with Edgar Allan Poe (SCHA Scholarship Fundraiser), October 21st
Edgar Allan Poe, January 19, 1809 – October 7, 1849, was an American writer, editor, and literary critic, best known for haunting and mysterious tales. When hearing the name "Poe", one will usually think of the famous narrative poem, "The Raven" (published in 1845), and the dark images that work conjures. Join us on this October evening, as we read aloud the works of Edgar Allan Poe in celebration of Halloween. The historic Smyrna Opera House was built just 20 years after the year of Poe's death, the ambiance of the building creating a perfect setting with which to hear the tales of Poe. Smyrna Opera House.
Sussex County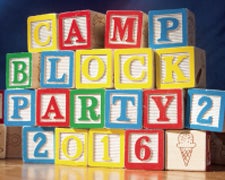 CAMP Rehoboth Block Party 2016, October 16th
After the huge success of the first ever, CAMP Rehoboth Block Party held last October, we're pleased to announce that the City has approved us to hold the event again this year. Block Party 2 will once again be held on the second block of Baltimore Avenue, from 12-4 p.m. Crowds estimated to be well over a thousand filled the block last year, while dozens of local restaurants, caterers, businesses, non-profits, and other organizations participated. CAMP Rehoboth, Baltimore Avenue, Rehoboth Beach.