September 16th – 23rd: Hagley Car Show, Batman Day! and Arts & Jazz Festival
From concerts and movies to special events for the whole family, there is always something to see and do in Delaware. Here are some of our picks.
New Castle County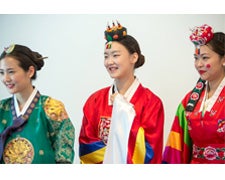 Korean Festival & Harvest Celebration,September 17th
Participate in a cultural exchange with activities and performances exploring both traditional and modern Korean culture and celebrating the Korean Thanksgiving, Chuseok. Recommended for all ages. Delaware Art Museum, Wilmington.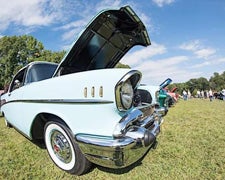 Hagley Car Show, September 18th
Experience the wonders of automotive innovation. Browse through more than 500 antique and restored cars that date from 1991 all the way back to the early twentieth century. The show features vehicle parades, motoring music, video and pedal car racing, and a festival food court. Activities are on Hagley's upper property. Hagley Museum and Library, Wilmington.
Kent County
Batman Day!, September 17th
Events in children's and the teen loft will include: 12:00-2:00 comic crafts, 12:00-2:00 Batman games, 12:00-2:00 DC cartoons rated: G, PG, & PG-13 2:00-4:30 Batman v. Superman rated: PG-13 run time 2hrs 31mins (limited seating). Dover Public Library.
Suds, Ciders, and Stories: Biggs Café and Open Mic Night, September 21st
Help us celebrate the winners of the Delaware Division of the Art's literature fellowship with a night of readings, beer from a local brewery, and autumnal treats from Fifer Orchards. DDOA Literature Award Winners J. Barbagallo, Lisa Dill, Sherry Gage Chappelle, and Maggie Rowe will headline the evening with readings from their works that place special emphasis on setting and scenery. We're also inviting local writers to share their 3-5 minute pieces in an open mic format. Biggs Museum of American Art, Dover.
Sussex County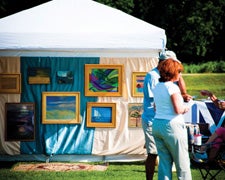 Arts & Jazz Festival, September 17th
A day not to be missed at The Freeman Stage at Bayside! Stroll the green and enjoy previewing the artwork of Delmarva's finest artists, whom are sponsored by Delaware by Hand. Pull up a chair and groove to some of the most talented jazz artists to ever play at the shore – Joe Baione Sextet, Steve Fidyk, and Vanessa Rubin. The Freeman Stage at Bayside, Selbyville.