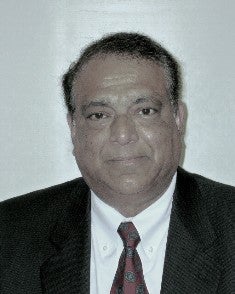 NARASIMHA (NICK) SHENOY
Age:58
Community and Volunteer work: Executive Director Asian American Chamber of Commerce of Greater Philadelphia; Commissioner for the Governor's Commission on Asian American Affairs; Chairman of the Board for the PanAsian Association of Greater Philadelphia.
Education: Masters in electrical engineering from University of West Virginia. Executive MBA from Drexel University.
Professional: Electrical engineer and President and CEO of. S&G Electric, an electrical engineering and construction company.
Personal: Married to Aruna; two children: Maya, 28, and Priya, 24.
Lived in Malvern for 20 years. Grew up in Mangalore, India.
Appointer: Asian American Chamber of Commerce of Greater Philadelphia
Q&A
Why is zoning reform important to you? Zoning reform is important to everyone. As the time changes, the demography changes. I think we have to keep up with the times. And also, there's a lot of businesses growing, and the type of businesses are now different – there's a lot more small business owners – they need a place to do their businesses. And the residential areas are also changing.
Why are you a good choice for this commission? I'm glad to serve. I have served the community a long time, and I understand the community needs – especially the Asian community needs. I've been working with Asian community for a long time. When you change zoning, you need to get the input from all the ethnic communities. I'm glad to be there to speak for Asians.
What is the most pressing zoning issue Philadelphia faces? I think there are a lot of zoning variances. Everyone needs a variance because the zoning is not up to date. That takes a lot of time, effort and cost, which isn't necessary.
What should be done to address this issue? We should review all these variances, and see what needs to be done to eliminate many of them. Also, we have to look at the future and see what we expect 20 years from now. We need to do more research to figure out (additional steps that the commission must take).
WHYY is your source for fact-based, in-depth journalism and information. As a nonprofit organization, we rely on financial support from readers like you. Please give today.