Take out and take care of your neighborhood favorites
Thank you for your interest in supporting WHYY and our local restaurant industry. Take Out and Take Care is no longer being offered this season, but you can always support your favorite restaurants by ordering gift cards or take out from them directly. We'd like to thank the participating restaurants.
You can also donate to WHYY here.
---
The Tortilla Press & Tortilla Press Cantina
Collingswood, NJ & Merchantville, NJ
Mexican influenced fresh food made from scratch with casual and friendly service distinguishes our restaurants! Tortilla Press is a BYO in downtown Collingswood and Tortilla Press Cantina has a full service bar. Enjoy our great dishes that offer both classic and unique takes on Mexican food with plenty of vegan and gluten free options.
---
Lloyd Whiskey Bar
Philadelphia (Fishtown)
Lloyd is a Fishtown neighborhood staple, specializing in cocktails, an extensive and reasonably priced whiskey list, craft beer, and elevated bar food. High quality food and drink, presented casually and without pretension.
---

Warmdaddy's & SOUTH
Philadelphia (Spring Garden)
SOUTH:
America's original music meets America's heritage cuisine, under one roof at SOUTH Restaurant & Jazz Club. Located in Philadelphia's Spring Garden neighborhood, SOUTH has firmly established itself as Philadelphia's premier jazz club and upscale Southern restaurant. Enjoy dishes like NOLA Gumbo, Honey Lacquered Fried Chicken and Scallop & Crawfish Etouffee.
Warmdaddy's:
Since 1995, Warmdaddy's has been Philadelphia's home for down home southern fare paired with live rhythm, blues and soul music. Warmdaddy's moves to a new location in the Spring Garden section of Philadelphia later this year where soul satisfying dishes like Jambalaya, All-Night Braised Short Ribs, Louisiana-Style Catfish and the City's best cornbread will make your mouth sing with joy.
---
Bing Bing Dim Sum, NUNU, & Cheu Fishtown
Philadelphia (South Philly & Fishtown)
Bing Bing Dim Sum:
Bing Bing Dim Sum serves up Chinese plates with a Jewish-American twist. Enjoy inventive dishes and creative cocktails a this cozy, yet lively spot on East Passyunk Avenue. Make a reservation for lunch or dinner.
NUNU:
From the team behind Cheu Fishtown and Bing Bing Dim Sum, NUNU offers grilled skewers (yakitori), sushi and Japanese-style pub food. The chic, cozy restaurant boasts a wood interior, custom banquets, and patio seating.
Cheu Fishtown:
Graffiti covered spot located in fishtown serving noodles and Asian small plates. This ramen bar also offers beer, wine, and cocktails.
---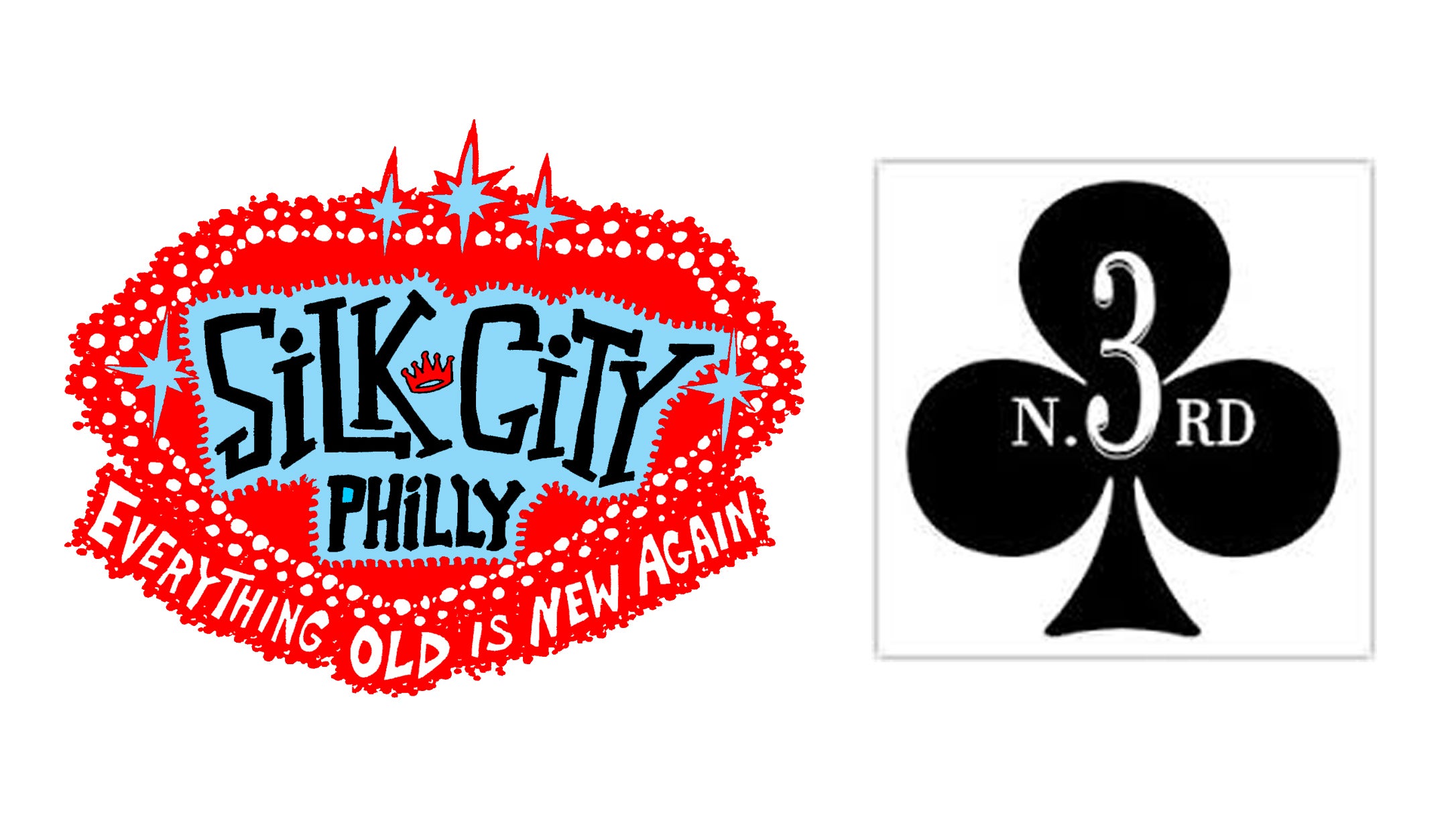 Silk City & North Third
Philadelphia (Northern Liberties)
Silk City:
Silk City Diner, Lounge & Garden is a destination for all things food, drink and entertainment related. A neighborhood favorite for years, the classic American diner menu is complemented by an eclectic cocktail list and mix of entertainment and Philly culture unique to the venue. With an expansive enclosed garden area Silk is the perfect spot to get social while enjoying some of the best food and drink in town.
North Third:
North Third has been serving upscale comfort food in Philadelphia for nearly 20 years. This cozy corner watering hole, located at 3rd and Brown, has emerged as a true haven for the more sophisticated palates that live and play in Northern Liberties. Works by local artists adorn the place's exposed brick walls, and the selection of cocktails, craft beer and wine is as diverse as any place in town.
---
Pinocchio's Restaurant & Beer Garden
Media, PA
Recognized as the very first pizzeria in Delaware County 65 years ago, this family-owned restaurant is still setting the standard for fresh, homemade pizza of all types. Their award-winning Beer Garden To Go offers over 1,000 specialty beers, 25 rotating on draft as well as crowlers and growlers.
---
Steam Pub
Southampton, PA
In the summer of 2012, four men with deep Southampton roots united with a collective goal of bringing an exceptional pub-style restaurant to the area. A place where locals can experience outstanding food and drinks, served with an unpretentious attitude in a lively environment. In what better place to do so than in the former Southampton train station? A station that for hundreds of years was the heart and soul of the community, connecting the Bucks County suburb to the rest of the country and allowing Southampton to thrive economically and become the remarkable area it is today. With a combined 70 years of restaurant and bar experience, these four Southampton men, anchored by the exquisite and innovative culinary skills of executive chef Brendan Gillespie, hope to parallel the train station's long and incredible history by servicing the community for years to come.
---
Dock Street Brewery
Philadelphia (West Philly and Point Breeze)
Dock Street is Philly's FIRST Craft Brewery – est 1985. We are woman-owned and operated. We have two locations, Dock Street South (22nd and Washington in Point Breeze) and Dock Street West (50th and Baltimore in West Philly), both centered on fresh, hand-crafted beer ranging from traditional Pilsners to experimental brews such as Dock Street Walker, brewed with goat brain in honor of The Walking Dead and Dock Street Fera Bestia, brewed with our own strain of local live yeast cultivated from thin air in West Philly. Aside from beer, we specialize in hand-tossed, wood-fired pizza as well as great apps, salads and sandwiches. Our staff is made up of WHYY devotees across the board, not to mention voracious readers, musicians, artists, thinkers, protesters, and revolutionaries.
---
Flanigan's Boathouse
Conshohocken, PA
Flanigan's Boathouse, casual restaurant with a pub atmosphere in the heart of Conshohocken, PA. At Flanigan's Boathouse, there is an assortment of drafts on tap and a wide variety of specialty bottles including craft beers and wine from around the world. We are adhering to all the Covid guidelines. With the televisions throughout the restaurant and outside you can watch your favorite sports team, no matter where you sit.