Number of murders in Camden hits 30-year low
One of the state's most crime-ridden communities recorded a double-digit drop in murders in 2017.
Listen
1:54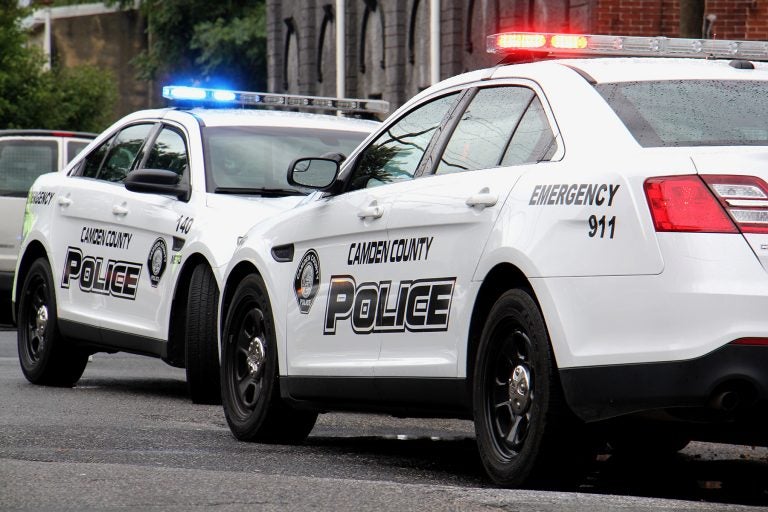 One of the state's most crime-ridden communities – recorded a double-digit drop in murders in 2017.
The Camden County Police Department reported 23 murders last year. That's a 30-year low in the small city, home to roughly 77,000 residents.
It's roughly half the number of homicides in 2016. The city had 44 murders that year.
"We haven't crossed any kind of finish line yet, but it is a positive aspect of 2017," said Camden County spokesman Dan Keashen.
City officials say the historic decline is reflective of good police work, including a focus on crime hot spots and arresting the most violent criminals, as well as police-community relations.
Frank Moran, Camden's newly minted mayor, said the force's relationship with residents has had a big impact on reducing crime in the city.
"When you build a rapport with individuals in the community, you build up a good line of communication with the streets," said Moran.
Moran and others also point to positive trends outside of the police department – a lower poverty rate and significant economic development among them.
"All of those things contribute to the crime level," said Keashen.
Camden's poverty rate is now roughly 30 percent, the lowest it's been in more than a decade, according to data from the U.S. Census Bureau.
Over the last few years, the New Jersey Economic Development Authority has awarded $18 million in tax credits to private companies who moved to Camden.
Freeholder director Louis Cappelli Jr., remembers going to law school in Camden in the late 1980s, when he'd try to park as close as he could to his classes so he didn't have to walk around the city too much.
"Today you can walk around that neighborhood as safely as you're in any neighborhood in Cherry Hill or Voorhees," said Cappelli, who helped usher in the Camden County Police Department that replaced the city force in 2013 amid budget woes.
Not everyone is encouraged by the decline in violent crime, which also includes drops in rapes and robberies.
Shootings were up slightly in 2017.
"When you compare yourself against yourself that's meaningless," said longtime Camden activist Colandus "Kelly" Francis. "All you have to do is be one better than the previous year and you can say that we've improved. Makes no sense."
WHYY is your source for fact-based, in-depth journalism and information. As a nonprofit organization, we rely on financial support from readers like you. Please give today.