New Jersey moves toward legalizing recreational pot, but pace uncertain
Gov.-elect Phil Murphy's administration promises to be markedly different from that of Gov. Chris Christie, who will leave office in January after two terms.
Listen
3:03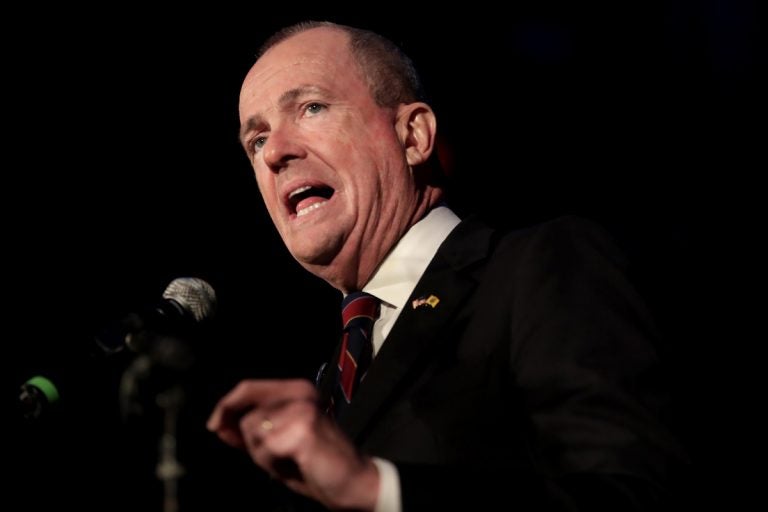 Phil Murphy — a first-time elected official — will soon take the reins as New Jersey governor. His administration promises to be markedly different from that of Gov. Chris Christie, who will leave office in January after two terms.
For one thing, Christie was adamant that recreational marijuana would never be legalized on his watch. Legalizing the recreational use and sale of pot was one of Murphy's campaign promises.
While it's hard to tell just when shops would be able to start selling it, proponents hope the state Legislature legalizes marijuana within 100 days of Murphy taking office.
"If we're ready to do it within the first 100 days, we'll certainly do it," said state Sen. Nick Scutari, D-Union. "I hope no later than the summer break, which would be June 30. So that's what we're looking at, sometime between April and June."
Senate President Steve Sweeney supports the legalization effort, but Assemblyman Craig Coughlin, who will take over as Assembly speaker in January, has not indicated whether he favors it.
"I want to make sure it makes sense. As with any bill that would create something new, I think the devil is really in the details, and I think we need to understand it in its totality," said Coughlin, D-Middlesex. "Even if we're going to do it, I want to make sure that the bill that we have is the right bill."
Not all lawmakers are on board with legalizing recreational marijuana. Senate Republican leader Tom Kean, for one, opposes it.
"I think the health effects are significant," said Kean. "And I think when you look at what is happening in Colorado and a couple of other places — from crime issues, from a health issue, and a variety of other fronts — I think they realize they've been going in the wrong direction."
Maine and Massachusetts are the only states on the East Coast that have legalized recreational marijuana. It's also allowed in five other states and the District of Columbia.
If New Jersey lawmakers pass a legalization bill, Scott Rudder, the president of New Jersey CannaBusiness Association, said it'll take several months to develop regulations, license sellers, and grow the product.
"We really are looking at early 2019 on a very aggressive schedule," he said. "But more than likely, mid-2019 is when we would see most of the retail sales coming on line."
But Scutari said it might not take that long to start making legal pot available for adults who want it. And the state already has a distribution system in place in the six facilities licensed to sell medical marijuana that he said are underutilized.
"If we might be able to allow them to temporarily fill in a little bit with respect to the legalized market, we could already start to drain peoples' interest in the black market and start to, early on, see some tax revenue," he said. "So that's something that's under consideration."
Scutari said he is still looking into how many retail locations might eventually be authorized to sell marijuana.
"When you think about liquor stores, there's one in just about every neighborhood. It may not be as many as that, but we certainly want to make there be enough widespread opportunity that people can get them," he said. "And they'll be a greater job opportunity."
Activists say marijuana use is already widespread, and making it legal in New Jersey would create tens of thousands of jobs and strengthen the state's economy.
But legalizing home-grown pot does not appear to be in the cards just now.
"How much are they going to grow? Are they going to overgrow? Are they going to send it to the black market? Are neighbors not going to like it particularly?" said Scutari. "There's a lot of issues, and that's something that I don't think needs to be in this first run."
WHYY is your source for fact-based, in-depth journalism and information. As a nonprofit organization, we rely on financial support from readers like you. Please give today.