Franklin's glass harmonica sounds again in Philly production of 'Written on Skin'
Opera Philadelphia presents 'Written on Skin,' featuring Ben Franklin's novel glass instrument.
Listen
3:00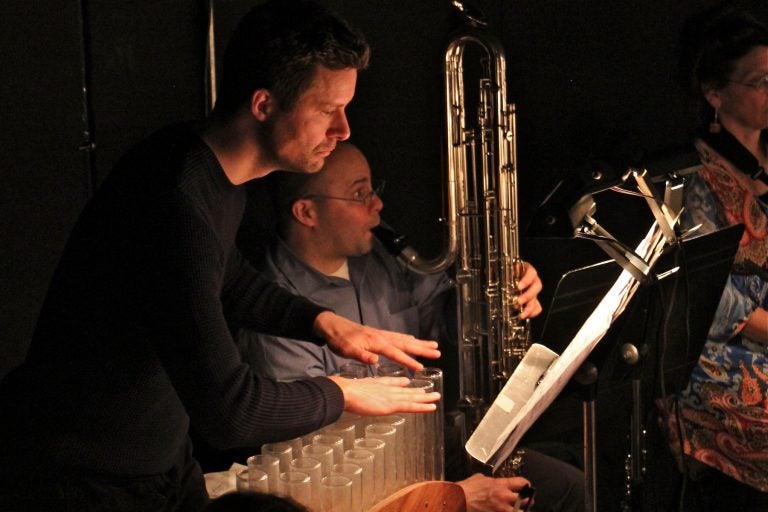 On Friday, Opera Philadelphia will present "Written on Skin," a contemporary British opera based on a story from medieval France that will highlight an 18th-century instrument invented by Benjamin Franklin.
The glass harmonica, also known as the glass armonica or verrophone, is a more sophisticated way of using the pad of your finger to make a wine glass resonate with a shimmering hum. The instrument has an array of pitched glass elements, allowing the player to create proper notes, chords, and harmonics.
The mechanically-inclined Franklin speared glass bowls onto a horizontal spindle, then used a foot pedal to make them spin underneath his fingertips. More modern versions use glass tubes — about the size of fluorescent light bulbs — pitched to a chromatic scale. Players turns their fingers around the lips of the tubes.
One of the only professional verrophone players in the United States is Friedrich Heinrich Kern, a German-born New Yorker who is often tapped to play in orchestral settings.
"You don't need amplification," he said. "It easily carries through a large hall. There's no issue blending in with the ensemble."
Kern is a featured musician in " Written on Skin," a modern telling of a medieval tale about a rich baron whose wife falls in love with a younger man, an artist hired by the husband to make an illuminated book.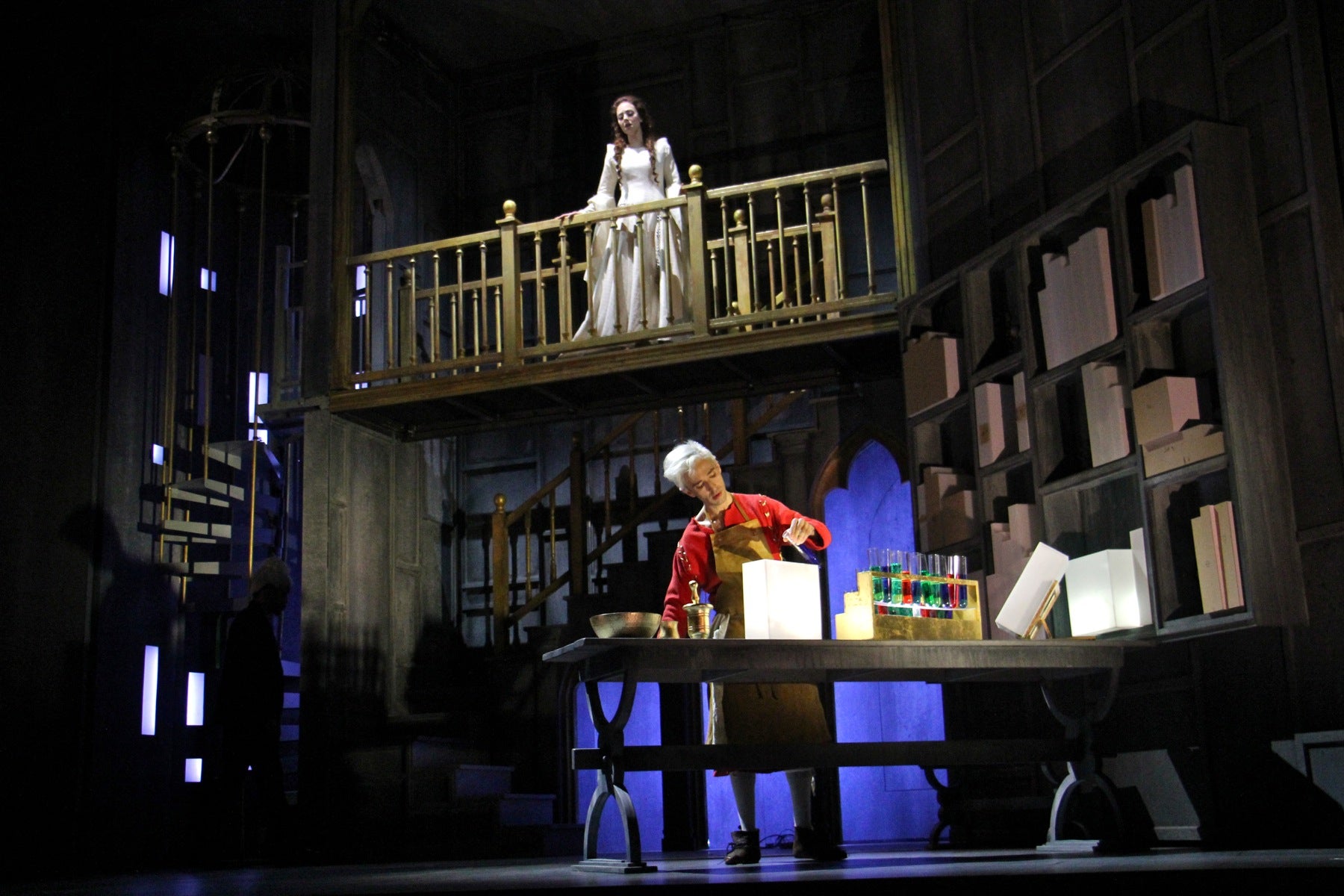 The opera's music was composed by George Benjamin, who needed a glistening sound to reflect the illuminated books.
"George Benjamin makes great use of this instrument. It features note clusters, which is a good use for this instrument," said Kern, demonstrating how his fingers can span  many tubes at once, creating a cascade of sound that grows the more he circles. "It's a buildup of the orchestra, adding these massive glass sounds."
The novel instrument was in vogue 250 years ago. Mozart was a big fan; Gaetano Donizetti featured it prominently in his opera "Lucia di Lammermoor." Then it fell from favor for longer than a century.
Turns out, glass used to be made with mercury, and the glass harmonica was poisoning its players.
It's now seeing something of a comeback, appearing again in symphonies and film scores.
George Benjamin likes to use unusual sounds in his compositions. His musical composition for "Written on Skin" uses a contrabass clarinet, a pair of mandolins, and a bowed cowbell. He calls the sound of the glass harmonica "magical."
"It's changing and shimmering. It's very peculiar," he said in a telephone interview from his home in London. "It's very strange and, to my mind, very beautiful."
The composer uses the glass harmonica prominently but sparingly. During a performance, Kern sits at his verrophone in the orchestra pit waiting for two crucial moments in the action: a love scene and the tragically sublime ending.
"It's a metaphor," said Benjamin. "Just as an artist would save the most beautiful colors for very special, rare moments on the page, I've saved the most extraordinary color for two extremely important moments on my musical canvas."
"Written on Skin" premiered in 2012 at the Aix en Provence opera festival in France, for which it was commissioned. That production eventually traveled to New York where it earned rave reviews. This production by Opera Philadelphia is the first version by an American company.
WHYY is your source for fact-based, in-depth journalism and information. As a nonprofit organization, we rely on financial support from readers like you. Please give today.