Enjoying the wild while acknowledging its past
Ornithologist Drew Lanham says wilderness offers beauty and freedom — but also holds our painful past.
Listen
9:28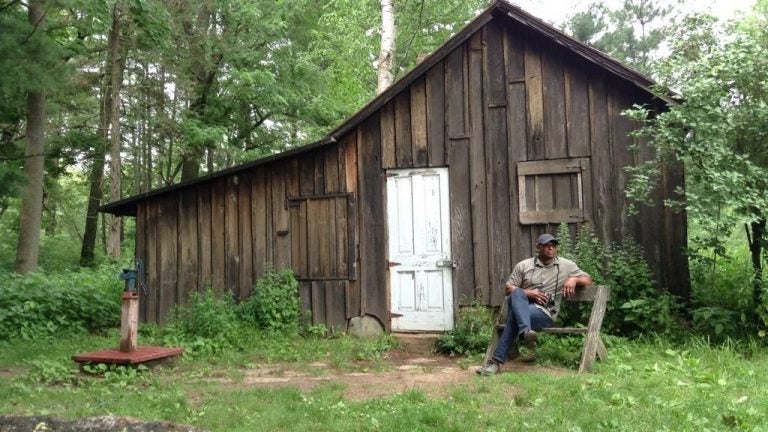 Ornithologist Drew Lanham grew up on his family's farm in South Carolina, in a small town called Edgefield.
"Where I like to say white-tailed deer and wild turkeys outnumbered the humans, and they still do," he jokes.
Lanham is the Alumni Distinguished Professor of Wildlife Ecology at Clemson University.
He says wilderness has always meant happiness and freedom to him, and his favorite thing as a child was to watch birds.
"They seemed to be able to defy gravity, that mystery of flight and where birds went. The birds that I would see in the summertime, Scarlet Tanagers, for example," he recalls.  "And so it was this fascination with flight and with wanderlust really for me that sort of captured me and has brought me to this point of being an ornithologist and a birder."
But he says the wilderness that brought him so much joy also makes him remember the painful history that same land holds.
"When you're in the South Carolina Lowcountry and you're looking at all of these beautiful birds that might be in an old rice field, and then you think about how in part that beauty got there — that rice field was created by enslaved peoples," he says.
"That place was in part created by human beings who were pulled up by their roots from their home-place, likely West Africa, brought to North America because of this skill, this ability to move water, and to grow rice here in a way that made people unimaginably wealthy."
Lanham says when he leads bird walks, he engages people in that history.
"As a black man I can't ignore that, and I don't want others no matter what color to ignore that," he says. "I think I owe it to my ancestors to not look past their pain at the birds that are there. When I do a bird walk anywhere, one of my first imperatives is to understand the culture, understand the history, so that I'm not stepping across it but rather that I'm stopping to honor what that is."
Listen to the full interview above. 
WHYY is your source for fact-based, in-depth journalism and information. As a nonprofit organization, we rely on financial support from readers like you. Please give today.