With Eagles in Super Bowl, some Philly fans stick with NFL boycott and some punt
After season of protesting the NFL's treatment of Colin Kaepernick, some Philadelphia fans are steeling themselves to ignore the big game featuring the hometown team.
Listen
5:32
When 49ers quarterback Colin Kaepernick began kneeling during the national anthem to protest racial injustice, activists and football fans across the country rallied behind him.
So when the player, lauded by experts as a viable starter, couldn't find a job with another team after entering free agency for the 2017-18 season, suspicions of collusion and racism mounted against NFL owners. That prompted a movement across the nation to boycott the NFL.
Many Philadelphia Eagles fans followed suit, keeping the TV off during games. They suspected racism was keeping Kaepernick unsigned — and that was the tipping point for fans already weary of the league's questionable handling of player safety and domestic abuse.
However, after a 13-3 season and a playoff run straight into the Super Bowl with the trouncing of the Minnesota Vikings, NFL boycotters who still bleed green are having a tough time staying true to their cause.
"I can't sit here and say that I am happy I am missing that," said Herman Douglas, a lifelong Eagles fan. "I'm not. It's actually painful."
Douglas, a teacher at Mary McLeod Bethune Elementary in North Philadelphia, belongs to the Working Caucus of Educators, a faction of the Philadelphia Federation of Teachers known for its activism in the city. In the week following the Super Bowl, the group will participate in the second annual #BlackLivesMatter week, a nationwide event where educators will host workshops and events to help raise awareness around racial justice in the classroom.
Until now, Douglas, 44, said he hasn't participated in much activism. Kaepernick's protest presented an opportunity to get started, he said, after considering the sacrifices of those who faced physical harm and even death fighting for civil rights at the height of the movement. He also took into account the experiences his father and grandfather shared with him about dealing with racism from that era. With all of this in mind, he concluded giving up football was a small thing.
"I never got involved in anything where I really had to sacrifice," he said. "I felt like this is a small sacrifice to basically stand for justice. And if I can't walk away from entertainment, am I really down for the cause, for people in general that are being systematically oppressed?"
He compared his experience with the NFL boycott to that of fighting an addiction. During holiday get-togethers when he knew his family would be watching football, he'd time his arrivals for before or after the game, so he wouldn't be tempted.
Nevertheless, the struggle hasn't been in vain. Douglas is pursuing his doctorate of education in organizational leadership through an online program at Grand Canyon University in Arizona, so the the boycott has helped him become more productive as it's left more time his family.
His wife, Cynthia, said she understands her husband's love of football and how much he misses it, but she admires his convictions.
"I am very proud of him for sticking with this and supporting what I think a lot more people should be supporting, especially African-Americans," she said.
'Just absolutely caved'
The last time the Eagles won an NFL championship was in 1960 against the Green Bay Packers. It was the only playoff loss suffered by Vince Lombardi, the legendary coach for whom the championship trophy is named, during his time with the Green Bay Packers.
Since then, there have been a few standout seasons, but another Super Bowl win was elusive. In fact, this season will either be deja vu or sweet revenge for Eagles fans. In the 2003-04 season, the team went on a 13-3 run, but the season ended with a Super Bowl loss to the New England Patriots, the same team the Eagles will play Feb. 3.
Until now, the team hasn't had a season anywhere nearly as stellar, so Douglas' sacrifice requires strength other fans are unable to muster.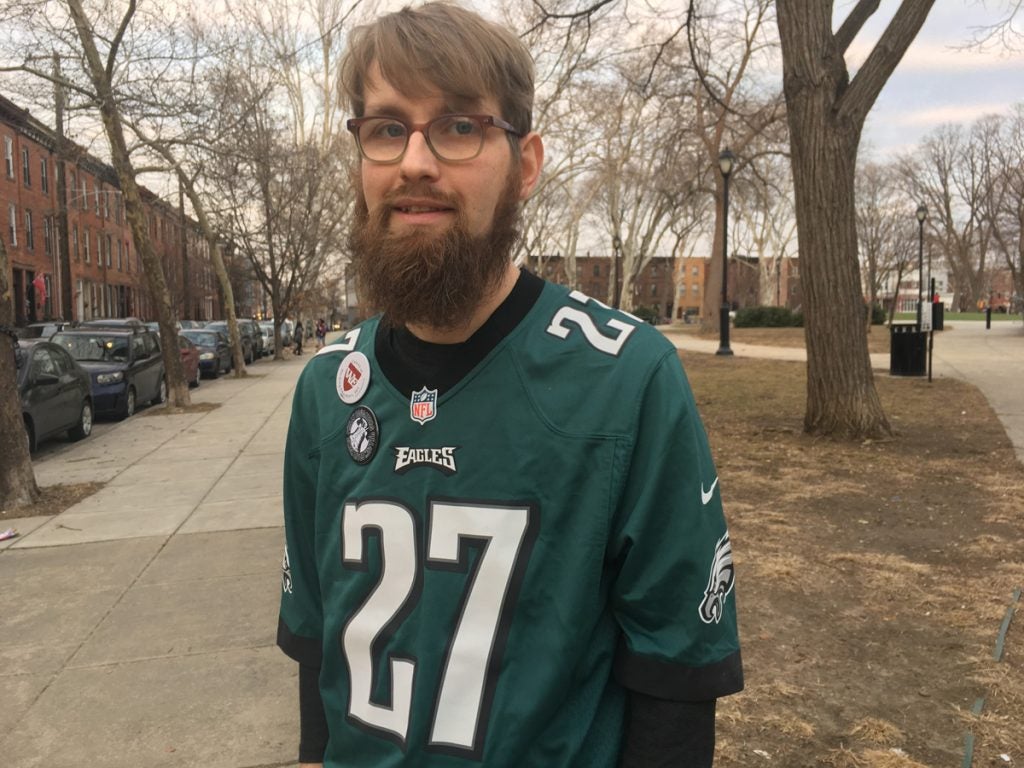 Charlie McGeehan, a teacher at The U School in North Philadelphia who also belongs to the Caucus of Working Educators, didn't make it past October with his boycott.
Initially, he decided to support the boycott without participating. He joined in after talking with two of his friends — bigger Eagles fans than he is, he says — who chose to sit out this season to show their support for racial justice.
"As a white man with the privilege that I have in this world, if these people who are more into the NFL than I am are taking a stand in protesting and not watching, then I felt I should do it as well," he said.
But when the number of wins kept increasing, the fan within couldn't resist. McGeehan "just absolutely caved."
"They were just on a roll," he said. "The way that [quarterback Carson] Wentz was playing, and the whole team was playing, and everything was clicking. It just seemed like following from afar and not watching the games … It just felt like this was the season."
McGeehan, who said he's always had a passion for social justice, grew up an all-around fan of Philadelphia sports. He watched the games with his father who has since passed away.
He said the sport is part of a "family connection to the past." For him, "that's where the rubber hits the road with the Eagles, a nostalgic thing."
The impact of his decision to watch or not watch football is negligible, McGeehan said, adding that his energy is probably better spent raising awareness about racial justice in and outside of his classroom. Still, he wants to see the NFL make a few changes.
"I don't think the league or the owners are, at this point, truly invested in taking steps that we need to end the oppressive systems in our country," he said.
"I think there is a lot that needs to happen, and I appreciate the way the protest movement galvanized the conversation and really did what protests have done throughout American history and really brought forward the tensions that people have around race."
'Really? Really?'
The impact of the boycott is unclear, but this season the NFL's ratings are at the lowest point in at least eight years with an average viewership of 14.9 million.
Some executives disregard the boycott and attribute the drop to overexposure, Thursday night and Sunday morning games in London, and a shift in viewing preferences.
Kaepernick's protest of racial inequality and his suspected exile from the NFL have positioned him as a champion of civil rights reminiscent of Muhammed Ali. In 2016, Kaepernick pledged $1 million to community organizations committed to social justice, and he is the sole funder of the Know Your Rights Camp, an initiative centered around youth empowerment and exercising their rights as citizens when dealing with law enforcement.
Despite the quarterback's good intentions and contributions, not everyone was on board with boycotting the league on his behalf. Some have criticized his protest.
Take Ikey Raw, lead organizer of the Justice for David Jones Coalition, a grass-roots movement which began after police Officer Ryan Pownall shot and killed Jones during a traffic stop in North Philadelphia.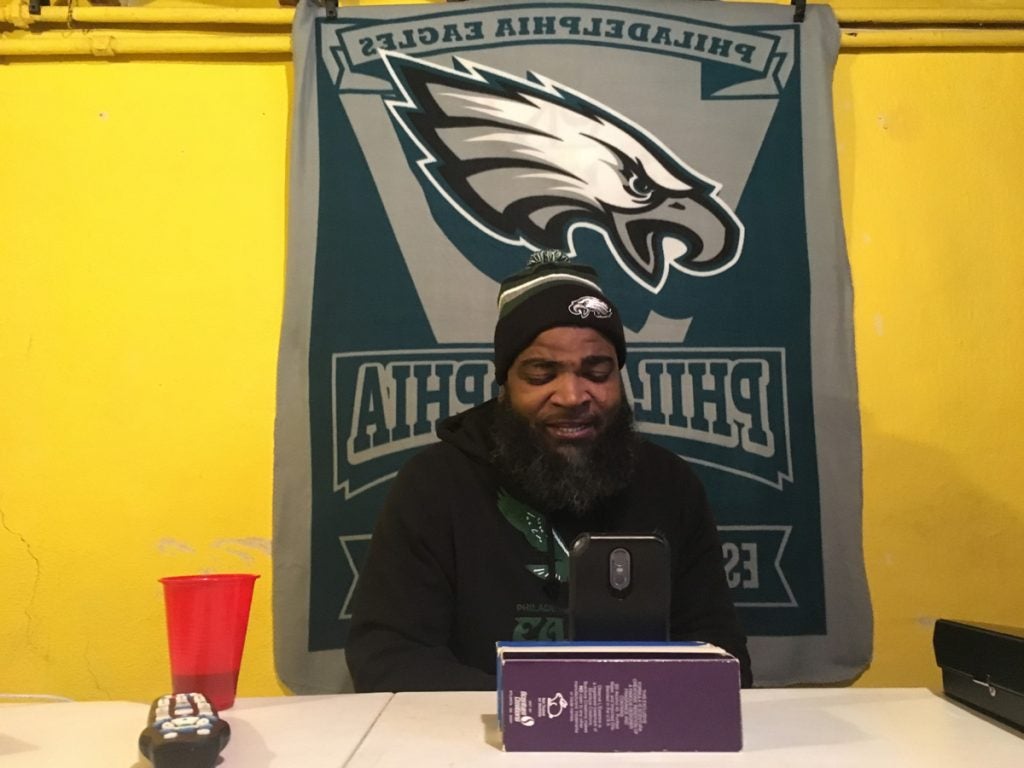 Initially, Raw was on board with the movement to boycott the NFL until it was reported in early 2017 that Kaepernick would stand for the national anthem in future seasons to avoid being a distraction from the dialogue his protests had inspired.
Raw took the news as a white flag.
"That shows to me you're giving up the fight," he said, "because your job means more to you. So how I believe is, you don't really believe in the cause. Now I can be wrong, but that's how I look at it."
For Raw, the need to boycott was pointless since Kaepernick made the decision to opt out of his contract with the San Francisco 49ers. Raw compared it to leaving a job.
"If you quit your job, why am I going to boycott for you to get your job back when you already quit? It makes no sense," he said.
Raw's work with the coalition goes back to June, but, in that time, he has made an impact in raising awareness about Jone's killing.
Along with local Black Lives Matter activist Asa Khalif, Raw led disruptive demonstrations throughout the city demanding answers from Mayor Jim Kenney, City Council President Darrell Clarke, and Pennsylvania Attorney General Josh Shapiro.
In August, the two organizers provoked outrage from the fraternal order of police when they brought one of their demonstrations to Pownall's home. The protest infuriated police union president John McNesby, who during a press conference, referred to the small group of protesters as "a pack of rabid animals."
When faced with less severe criticism from those in favor of the boycott, Raw doesn't waver in his stance. He said he'd like to see the same fervor generated by the boycott focused on Jones' death and other injustices..
"These people want to talk about a protest, protest the NFL, really?" he said. "Where was y'all at when these black men were being murdered in the street. Where was y'all at when black men are killing other black men in the street? Where were y'all at then? Where were y'all at when [it's time to talk to] these kids in the streets.
"But y'all are worried about what's going on with Colin Kaepernick and the boycott? Really? Really?"
The big game
While sitting in his living room with the television off and the post-NFC championship game celebrations winding up with the sound of fireworks, Douglas admitted he wasn't sure if he'd continue the boycott next season. Like McGeehan, he said football plays an important role in socializing with his with family and friends.
For now, however, Douglas is staying the course. He won't be watching the big game Feb. 4, but he will still root for the Eagles to bring back Philadelphia's first NFL championship in nearly 60 years. His reasons for sitting out, he said, are much bigger than football.
"I'll always root for our home team in my heart. Personally, I want our Eagles to win, but it's bigger than our Eagles winning the championship for football," he said. "At the end of the day, what is that? What, really, is that? The bragging rights to say that, 'I won a Super Bowl.' What is a Super Bowl doing for our community?"
WHYY is your source for fact-based, in-depth journalism and information. As a nonprofit organization, we rely on financial support from readers like you. Please give today.