Worth the Wait for Weightlessness?
Listen
06:37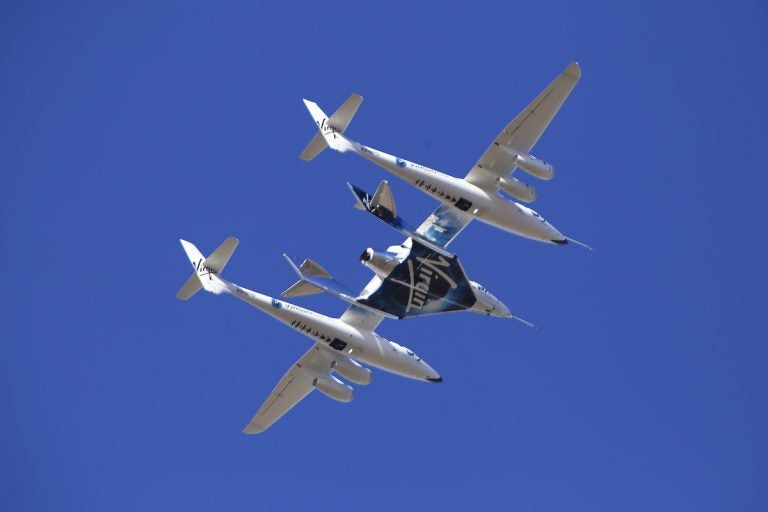 Beth Moses, Astronaut Trainer for Virgin Galactic, flew aboard its latest test flight as its first passenger. The VSS Unity flew into space last week piloted by David MacKay and Mike Masucci. Last week's flight was the first to carry another person besides pilot and co-pilot and its principle objective was to test how the craft would handle during descent with its twin tails rotated upward relative to the fuselage. The altitude achieved, 55.8 miles, is high enough to earn all three crew members commercial astronaut wings from the Federal Aviation Administration.
There are more test flights to come this year, but Virgin Galactic's founder Richard Branson would love to make his first flight on the 50th anniversary of Apollo 11's moon landing, with regular flights possibly beginning late this year.
The first woman to fly in space, Valentina Tereshkova, celebrates a birth anniversary this week on Wednesday. She was born in 1937. It was her expertise in skydiving that led to her selection. The then-26-year-old was selected from among a group of five women to fly on 16 June 1963. She completed 48 earth orbits over almost three days. Now honored as a hero in Russia, Tereshkova is the only woman to have flown in space on a solo mission.