Zoning Feedback: Sitting down with John Claypool from AIA Philadelphia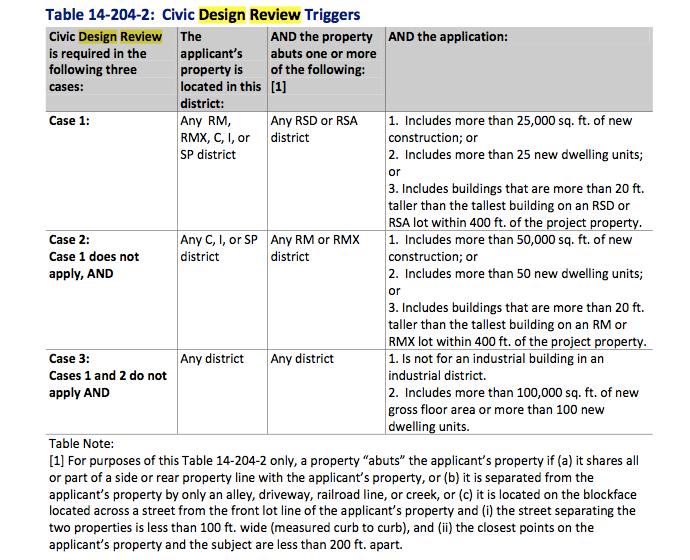 At PlanPhilly, we're striving to bring you feedback from representatives of different stakeholders in the zoning reform process. As we describe it on our website, "Zoning is an 'indirect' form of urban design." But zoning requirements do directly affect design and architecture. Architects do much of the heavy lifting—at least the drawings for heavy lifting, anyway—to ensure renovations and new buildings comply with legal requirements of the zoning code. So who better to interrogate than John Claypool, the executive director of Philadelphia's chapter of the American Institute of Architects?
"Our parochial interest is in [civic] design review and the form and design standards," Claypool said in an interview on Tuesday.
Claypool emphasized that while the members of AIA Philadelphia are pleased with the Zoning Code Commission's efforts to make the code more readable (click here http://planphilly.com/series/cutting-through-zoning-code to learn how they're doing), they have concerns about the potential of the design review process and the new design standards to stall development in Philadelphia.
"We have no problem with the attempt to reduce the categories of land use," Claypool said. "We also believe in efficiency, and having a city that can actually build things. We're engaging in making sure it's effective and efficient. If they don't accomplish 'of right' development, and add a layer [of administration], it'll be a disaster."
The term "of right" refers to the ability of developers and residents to build or rehabilitate any building as they see fit, provided their plans are within the parameters of the zoning code. Members of the ZCC including Alan Greenberger and Peter Kelsen, and consultant Don Elliott, have pointedly said that civic design review is entirely advisory, which could moot Claypool's concern. But in an already difficult development environment, inadvertently adding extending the time it takes to build or renovate in Philadelphia could make developers even more skittish, according to Claypool.
One of the new sections of the zoning code, 14-603 – Form and Design, lays out a number of elements that make a building "of right," including some elements that Claypool deemed strictly aesthetic. He said that these requirements overstep what the code should set out to accomplish.
"Give [the code] boundaries that make sense," Claypool said, "things that affect public policy, not form, design, style. We think that's out of bounds unless it's an Art Commission review area. It's totally counter to the CDR process, which is to improve the quality of design."
One requirement from Module 3 of the code revision was that commercial (i.e., office), mixed-use, and institutional (i.e., hospital and university) buildings taller than 100 feet have a clearly defined base, middle, and top. While new sky plane controls suggest the city is open to innovative designs for such buildings, such requirements could hem in what architects can explore.
"The very specificity seems weird to silly," Claypool said. "If there's a principle you want, state the principle. A lot of our members said this gives the lawyers carte blanche to stop anything. Their argument will be 'This is 13.2 inches instead of 14.' Are we handing opponents this catalog of 1,000 ways they say you can't do things?"
After the code consolidation, the number of "ways they say you can't do things" has shrunk by at least a few. The "base, middle and top" requirement has been deleted, as have the requirements that every primary entrance to a building incorporate at least two features from a list of nine. Some on the AIA board judged these features too prescriptive. In feedback submitted to the ZCC (where AIA board members are anonymized), one board member offered a simpler solution: "Just say that the building entry shall have a clear and direct relationship to the public street."
Even with these changes, some quite detailed form and design requirements, such as those for large retail buildings, remain; others are pending. Per the code: "The standards in this 14-603 are supplemented by more detailed design guidance in the Zoning Code Administrative Manual." We'll have the full story when architects and designers get their hands on the full list.
Want to learn more about zoning changes? Visit the Zoning Code Commission's Virtual Open House to investigate what matters to you, and to give the ZCC your feedback on the revised code. Don't forget: the deadline for written feedback is November 12.
What are your thoughts about the revision of the zoning code? Email me, and we'll talk.
Contact the reporter at ngilewicz@planphilly.com
WHYY is your source for fact-based, in-depth journalism and information. As a nonprofit organization, we rely on financial support from readers like you. Please give today.