Zipcar will debut one-way trip service in Philly after successful trial-run in Boston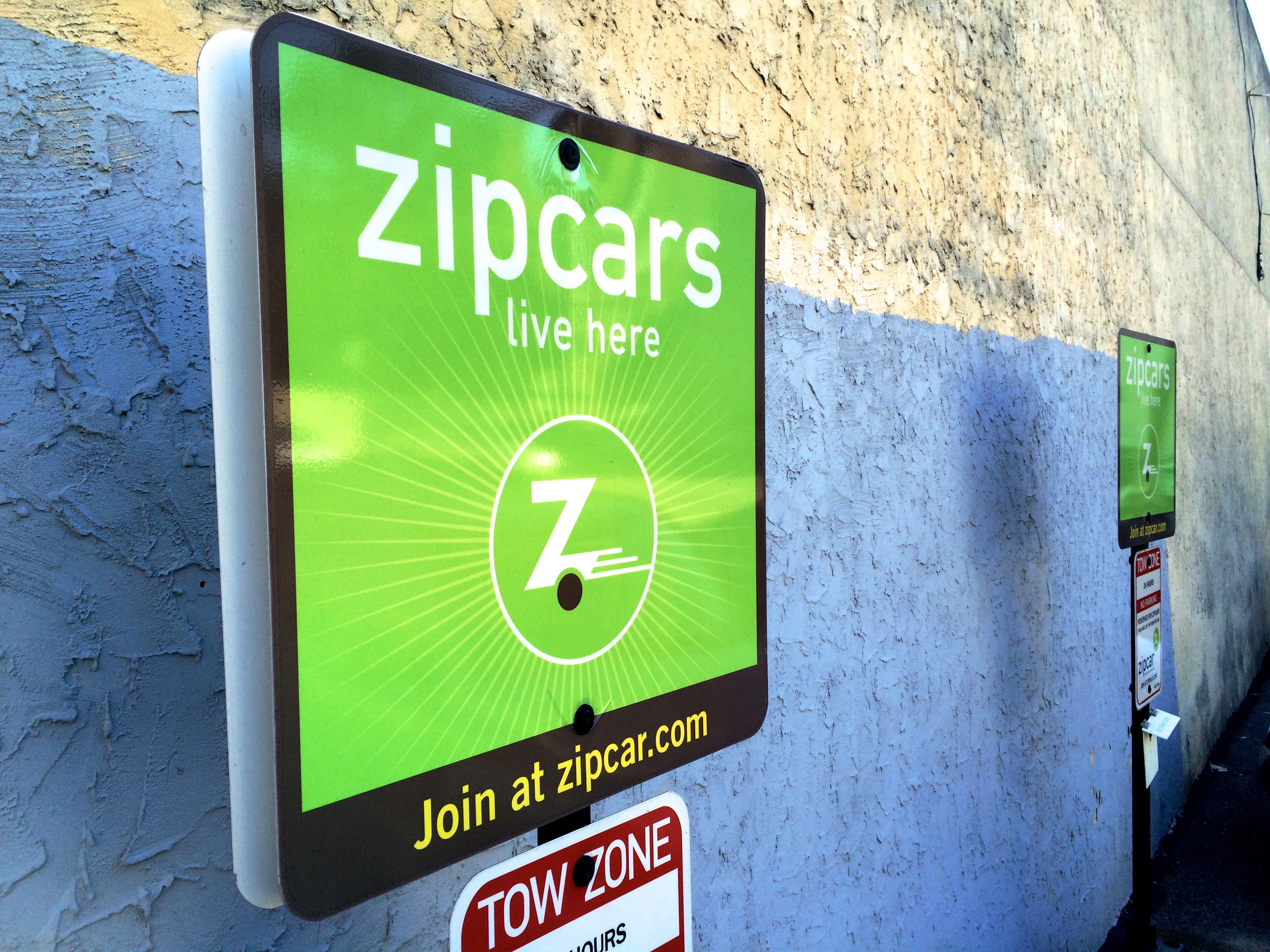 Ever wish car share worked more like bike share, where you can take out a vehicle in one place and drop it off in another, without having to worry about returning it?
Starting this fall, Zipcar will be rolling out just such a service in Philadelphia.
The Boston Globe broke the news over the weekend that the company has deemed their one-way service trial in Boston a success, and will be expanding it to Philadelphia, Los Angeles, and Denver.
Traditionally, the way it's worked is that Zipcar members rent a Zipcar from a dedicated parking space, take it for a short trip, and then return it to the original location. The One-Way program will allow users to arrange one-way trips from one Zipcar space to another.
Lindsay Wester, a spokesperson at Zipcar, says the purpose is to serve a different type of car trip.
Zipcar round-trip service works best for a day at the beach or a quick run to IKEA, while one-way service is better for dinner in a neighborhood across town, or other situations where you'd prefer to avoid paying hourly while the car is parked for an extended period of time.
While Wester couldn't say yet how many vehicles are being added at the outset, she confirmed they will be Honda Fit sub-compact models as in Boston, and will be branded differently than the round-trip Zipcars.
These will come in addition to the 490 round-trip Zipcars already here, so this move represents a growth in the total fleet, and another sign of the company's bullishness on the short rental market in Philadelphia.
Wester contrasted the service with competitors like Car2Go (not in Philly yet, but currently operating in New York City and Washington, DC) whose vehicles can be parked in any curb space, saying the company's slogan is "Wheels When You Want Them," not "Wheels When You Can Find Them."
Zipcar thinks bundling dedicated parking into the service at both ends of a trip gives them an edge by increasing convenience for the consumer, and helps fulfill the company's stated commitment to "sustainable, smart urban living" by reducing their contribution to the (surprisingly high) volume of traffic congestion that's caused by people cruising for parking.
They're still working out where the new parking spaces will be sited for the early fall launch. For round-trip service, the company has found it easier to rent space for parking from private landowners than from the city. In Boston, they are pursuing a "free floating" parking agreement, similar to the arrangement in Washington, DC where they pay the city an annual sum in exchange for allowing vehicles to park curbside anywhere in certain areas while in service.
Even if Zipcar was able to secure a similar parking agreement for round-trip service in Philadelphia, Wester says they would still prefer dedicated spaces for the one-way service. In addition to the reasons cited above, from a logistical standpoint, controlling where the cars are parked at the end point requires less active rebalancing of the fleet.
Check back here for more updates on the one-way program closer to the roll-out this fall.