Working on a sharp new look for Philly's 120-year-old tall ship, Gazela
A hull rebuild will enable the ship to sail beyond the sheltered waters of the Delaware. Another goal: Teaching job skills that will travel too.
Listen
5:25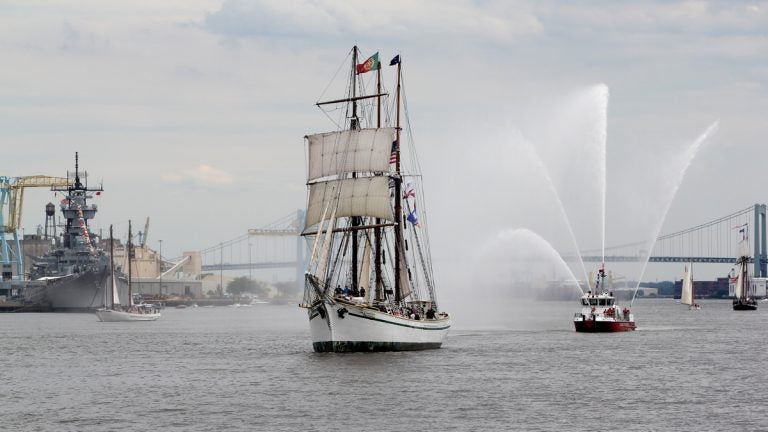 Patrick Flynn was a teenager from Havertown when he first boarded Gazela, the wooden tall ship currently moored at Penn's Landing. It was 1986, and the ship needed a fresh coat of white paint and other repairs to get it ready for the Statue of Liberty centennial celebration. Gazela was a place for him to learn shipwrighting and a wide range of skills that would lead him to a career at sea.
"What started out as volunteering became a profession, and I got my Coast Guard captain's license and worked on probably about a dozen ships like this around the country. But I seem to keep coming back to Gazela," said Flynn, who is now the superintendent of ships for the Philadelphia Ship Preservation Guild.
Marcus Brandt felt the same lure. "Gazela is very beautiful," he said. "She's not a huge ship as sailing ships go, but it's a really nice size for training young people and sailing out on the ocean."
Brandt, like Flynn, started out as a volunteer and is a member of the board of directors of the  Philadelphia Ship Preservation Guild. He even met his wife on the decks. She's a tugboat captain.
The Philadelphia Ship Preservation Guild is the custodian of the 120-year-old Gazela, which sailed from Portugal up the Delaware River in 1971. This has been its home ever since. Now, Gazela needs repairs including a costly and extensive hull rebuild to allow it to sail beyond the sheltered waters of the Delaware.
To keep marine growth at bay, Gazela is clad with copper sheets. In the hull rebuild, the plan is to strip off the copper, reprocess it into new copper sheets, then reinstall it.
"Completely recycled and reused," said Brandt. "Rather than using anti-fouling paints on the hull, this is a much more environmentally friendly alternative."
The way Brandt and the Philadelphia Ship Preservation Guild are approaching the renovations is "maritime stone soup," recalling the children's story about villagers each contributing a little to a pot of soup that started with only a few stones. If you have something to add to the mix, the PSPG could be interested.
Rebuilding for the future, in more ways than one
Sustainability is key. For example, the rebuild requires prime large white oak trees. A fierce windstorm a year ago leveled several large mature woodlots in northern Montgomery County — just the kind of trees needed for Gazela. Several woodlot owners have generously donated their windfall trees to the ship.
"Our crew has been in the woods, where it is really easy to remain socially distant. Really … how close do you want to stand to someone wielding a chainsaw?" Brandt said, laughing.
The renovations will use a lot of pine tar (condensed pine smoke), linseed and tung oil (pressed from flax and tung seed), and oakum (jute and hemp fiber). Even the spar varnish is made from a mix of natural oils, resins, and solvents.
The craftsmen who know how to repair Gazela aren't getting any younger, and they are itching to teach the next generation these skills. However, there haven't been many people like Patrick Flynn coming by recently, so the PSPG has a plan.
"We are in the process of developing an education program to involve Philadelphia youth in learning trade skills that they can use on Gazela and in non-maritime pursuits," said Flynn.  "Welding is welding, whether you're welding a 100-year-old ship part or a brand-new wind turbine base. The diesel engine that we have on the ship is basically the same engine that you'll find in a SEPTA bus or tractor-trailer. So we're hoping to fill a need for hands-on skills education for young people in the city."
And that educational opportunity could begin soon, said Flynn. "We are working to have a pilot program ready for the next school year. From there, it is a funding issue."
The exact details of the training program are being fleshed out, but the PSPG is working to secure the funding. Brandt said the concept of "earn as you learn" is a great motivator and a draw for young people.
Once people hear about the altruistic mission of the PSPG, Brandt believes the funding will follow.
"A skilled and experienced workforce is a key component of a strong infrastructure. It's well worth investing in as a society.  And it's what we're working hard to bring to Philly's waterfront for Philly's youth who are Philly's future," he said.
"We welcome partnerships with the port authorities, the city and commonwealth, and all interested parties to realize this vision and opportunity as we recover from COVID, prepare to celebrate the 250th of 1776, and build for a sustainable future."
Where is it going to happen?
The Philadelphia Ship Preservation Guild also wants to find a permanent "home" for Gazela between educational seafaring voyages. The current berth at Penn's Landing is not ideal. Brandt worries there is too much pedestrian traffic.
That said, Joe Forkin, president of the Delaware River Waterfront Corporation, thinks having Gazela floating on the river adds to the charm.
"It's nice to have working tall ships along the waterfront. Ships add to the maritime history of the waterfront, offer volunteers, the public, and school groups an opportunity to learn about the maritime/sailing industry, and provide an opportunity to engage with the river in an active way," Forkin said.
Gazela repairs are a work in progress. (Buffy Gorrilla for WHYY)

Poplar Barge, the workshop and foundry for Gazela. (Buffy Gorrilla for WHYY)

Gazela's masts waiting to be put back to use. (Buffy Gorrilla for WHYY)

Anchor chains on the Gazela. (Buffy Gorrilla for WHYY)

Marcus and Madeline unwrapping the ship's wheel. (Buffy Gorrilla for WHYY)

Gazela moored on the Delaware River at Penn's Landing. (Buffy Gorrilla for WHYY)

Inside Gazela, under the winter cover. (Buffy Gorrilla for WHYY)
PSPG's vision is a restoration shipyard that would welcome visitors to see the work being done and connect them with the working waterfront and the Delaware River's rich maritime past. They have their eyes on a sliver or waterfront behind the Old Navy store at the back of Columbus Commons, just past the feral cat colony. In the water, there are the decaying remains of two finger piers and three hulls of old ships, only visible at low tide — the "three sisters", as Brandt calls the sunken vessels.
If the PSPG gets planning permission from the landowners, it envisions a land-bound workshop with picnic and recreational space. That would be the dream mooring destination for Gazela and the future generations who will keep it afloat.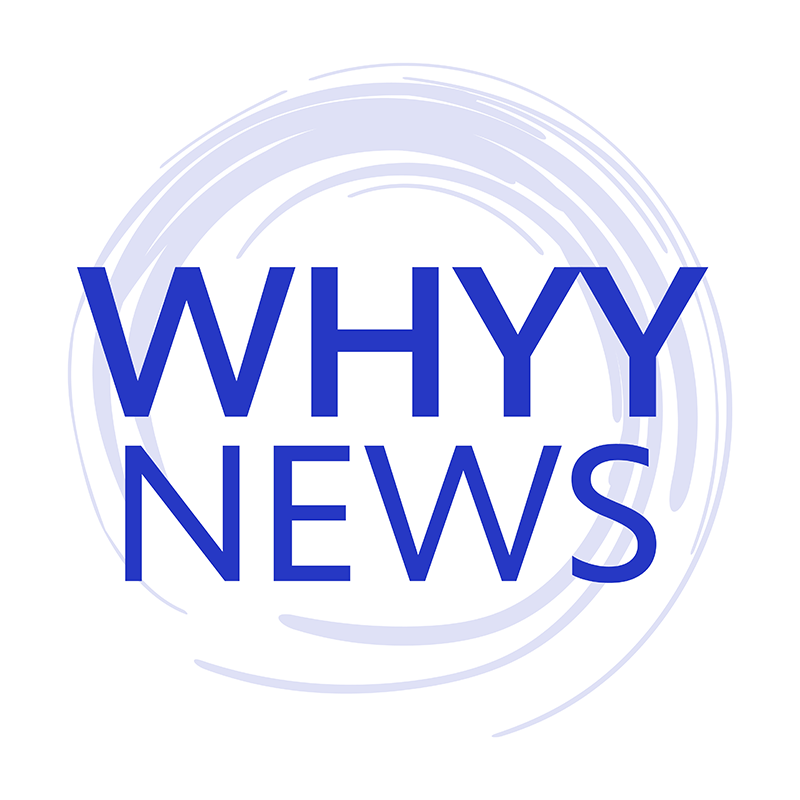 Get daily updates from WHYY News!
WHYY is your source for fact-based, in-depth journalism and information. As a nonprofit organization, we rely on financial support from readers like you. Please give today.