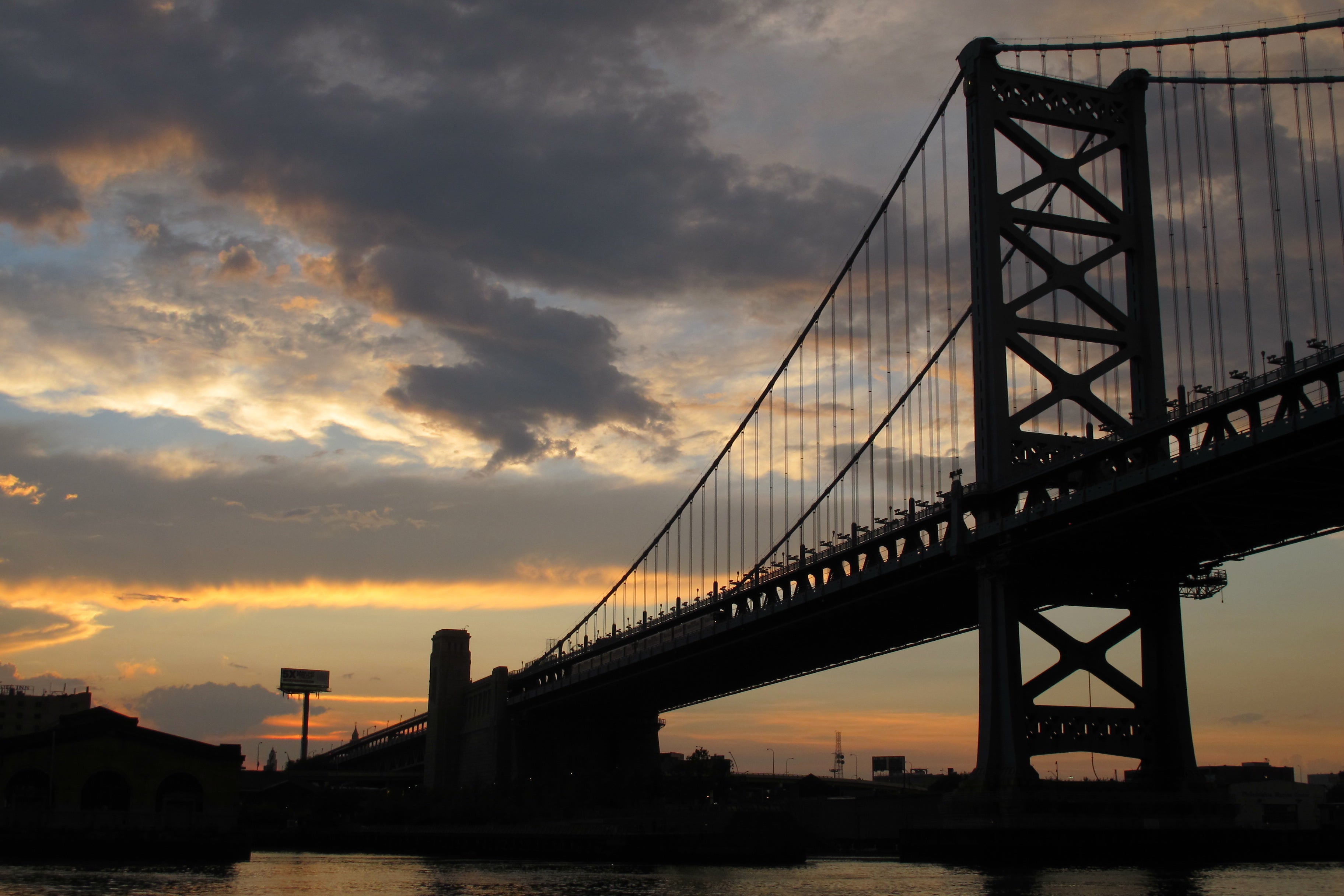 With 2012 safely behind us, I've been ruminating on what I hope 2013 will hold in store for our city.
In 2012 we saw plenty of planning successes and several years-in-the-making projects completed: Our new zoning code went into effect, the Master Plan for the Central Delaware was finally adopted, and City Council passed Complete Streets legislation. Cranes were in the sky, old buildings saw the promise of renewal, parks and trails were built from scratch, and new rowhouses popped up in hot neighborhoods. Like last year, I compiled a New Year's wish list thinking about ways I hope to see Philly capitalize on its recent wins and break a few old habits. Here's part 1 of my 2013 wish list, focusing on process, development, and transportation:
Defend the new zoning code
The American Planning Association is giving Philly this year's National Planning Excellence Award for "Best Practice" for the city's progressive work on zoning reform, comprehensive planning, and the Citizen's Planning Institute. For Philly's planning rebirth, the honor is deserved. I can only hope that judges won't rethink their decision based on City Council's near-instant manhandling of the new zoning code.
The purpose of the new zoning code was to enable more straightforward and transparent development processes, but City Council seems focused on dismembering the new code in ways that will roll back that progress. It is encouraging to see design advocates – including Mayor Nutter – decry City Council's moves. (Some Council Members even seemed sensitive to the criticism.) Let's defend all of the smart planning progress Philadelphia has made over the last few years, particularly the long-overdue reform of our painfully outdated zoning code.
Change of this scale comes with some growing pains and missteps. And, it's true that we don't know for certain how the new zoning code will work on the ground. I hope Philadelphians will stay engaged, debating (maybe fending off) some of City Council's premature efforts to change the fledgeling code. Among the changes to be wary of: Councilman Brian O'Neill's attempt to make neighborhood commercial corridor zoning more restrictive and Councilwoman Jannie Blackwell's proposed alterations to the new Registered Community Organization process.
At the very least let's see how the new code works over the next year, before we tear off its limbs to build a new kind of Frankencode. Otherwise what was the point of a nearly five-year reform effort that the public overwhelmingly demanded at the polls?
Stand up for the Waterfront
When it comes to development, Philly seemed to get its groove back a bit in 2012. But not all development is smart and when it comes to major developments the City shouldn't act like junior high wallflowers, leaping to dance with anyone who asks. Nowhere were our development insecurities more visible than on a handful of waterfront development proposals in 2012. Like the zoning code's dismemberment, development desperation is unattractive.
One of 2012's great planning victories was seeing the Planning Commission adopt the Master Plan for the Central Delaware. But a few months later it was disappointing to see the Commission roll over on Ensemble Real Estate's plans for Marina View and Piers 34-35 south (albeit after thoughtful debate and some consternation). Both proposals disregarded the Master Plan's 100-foot height limit and mixed-use development principles. In approving the developer's variance requests, the city seemed to value the idea of renewed waterfront development interest a bit more than the Master Plan's integrity.
Soon we will see (at long last) a new Waterfront Zoning Overlay introduced in City Council that will lend more support to the Master Plan's principles. There is also an important parallel discussion about creating an incentive zoning system, which would set uniform grounds for granting specific concessions to developers (bonus height, for example) in exchange for real public benefits. In instances where variances seem reasonable, there should be clear, fair tradeoffs not transactions. I hope we'll see the city stick closer to Waterfront Zoning Overlay and establish a transparent system of incentive zoning for granting variances. This seems like a fair compromise.
Tipping North Broad
Perhaps there was no more positive development trend than the renewed interest in North Broad Street. Developer Eric Blumenfeld's (re)acquisition of the Divine Lorraine was by far one of the biggest real estate stories of the year. And it's a testament to the development potential of North Broad. Is 2013 the year that we will see real progress on so many nascent North Broad Street projects? Let's hope so. Among the other projects that give us hope for a brighter day on North Broad: the recent opening of Tower Place, Mosaic Partners' forthcoming redevelopment of the Blue Horizon, efforts to revive the Uptown Theater, Blumenfeld's partnership to restore the Metropolitan Opera House, Temple's attempts to orient itself to Broad, and the possibility of improving the North Broad rail station. And coming soon: more streetscape improvements. I hope all of this positive energy will encourage more investments by individual building owners and developers alike.
Fight for a better SEPTA
SEPTA faces a dire funding crisis, possibly forcing the agency to make tough choices about shrinking the system because there won't be enough money to pay for necessary maintenance and operations. So let's do ourselves a big favor this year and instead of beating SEPTA up, let's fight for badly needed improvements and funding. Governor Corbett promises to release his transportation-funding plan any day now, but given the composition of the legislature it's not clear how much funding public transit will receive. Philly has incredible transportation infrastructure and this built legacy is ours to squander. Instead of complaining about SEPTA, let's agitate as Philadelphians to find more ways to fund – and ideally improve – our transit system, through traditional and alternative funding models. SEPTA's ridership is only going up, so let's make sure transit remains a viable option for as many folks as possible.
Make way for more Complete Streets
City Council codified Mayor Nutter's 2009 Complete Streets Executive Order through legislation passed in late 2012. The Complete Streets bill clarified the rules of the road for drivers and cyclists and makes more balanced, safe streets for all a true public priority. The Mayor's Office of Transportation and Utilities (MOTU) is expected to release the Complete Streets Handbook in February to guide the way, and it's great to hear that the city is getting ready to jump onto the bike share bandwagon.
With the new law and push for bike share, I hope see expanded efforts to grow our city's bike infrastructure. I hope we'll see careful studies and robust conversations about which streets can and should accommodate additional bike lanes and/or better pedestrian amenities. (First up, Fairmount Avenue?) Smart analysis and broad public support will be necessary for any new bike-infrastructure interventions now that City Council will have the last word on any new bike lane approvals. Let your voices be heard.
The more bike lanes there are, the more people like me are apt to cycle the city. Philly's share of bike commuters continues to rise and as more people hit the road on two wheels, bike lanes will provide greater safety for everyone on the road. Sharrows and signage help, but they're not always enough.