Will 'big soda' be a player in Philly's 2019 elections?
The beverage industry could put money into Philadelphia City Council or mayoral candidates next year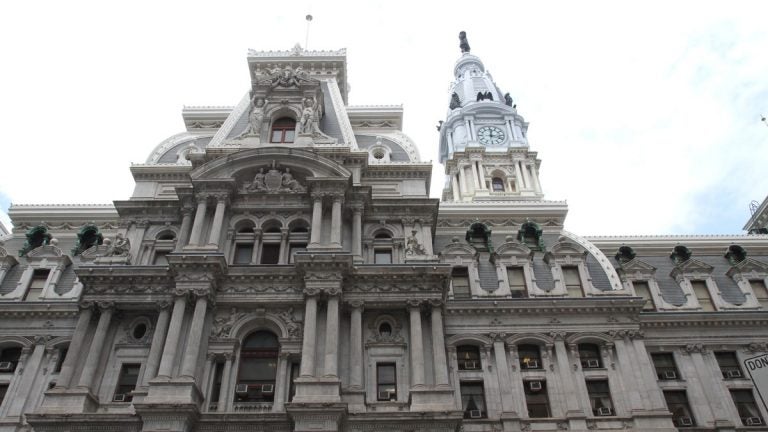 As Philadelphia's mayoral and City Council elections approach in 2019, incumbents and challengers are looking to see if the beverage industry forms a super PAC to back candidates willing to repeal the city's controversial soda tax.
The soda industry and its allies spent heavily on unsuccessful lobbying, litigation and advertising campaigns to defeat the Philadelphia tax of 1.5 cents per ounce of sweetened beverages. Next year's election offers the first opportunity since the tax was enacted to defeat its supporters and elect opponents.
Will they pour money into Council or mayoral candidates?
"We can't talk strategy about what people may or may not be doing in the upcoming municipal elections," said Anthony Campisi, spokesman for the local anti-soda tax coalition. "But you can see a nationwide trend against these taxes."
Beverage interests have shown a willingness to invest heavily in political battles across the county.
Last year, the American Beverage Association put $1.5 million into defeating Santa Fe Mayor Javier Gonzales' proposal for a soda tax to fund pre-K programs.
The tax went down in a public referendum, and Gonzales, a rising star in New Mexico politics, decided not to seek re-election afterward.
Cook County, Illinois, imposed a sweetened beverage tax two years ago. The industry-funded an ad campaign and backed candidates opposing the tax, and it was repealed within a year.
In both cases, supporters of beverage taxes also infused substantial amounts of money, most notably former New York Mayor Michael Bloomberg, who also spent $1.7 million supporting Philadelphia's tax.
A soda super PAC?
So far, beverage interests have spent more on lobbying, public advocacy campaigns, and litigation than on political contributions, but they have spent directly on political campaigns.
After the Cook County board of commissioners narrowly approved its soda tax, beverage interests formed a political committee and invested more than $300,000 in candidates opposing the tax.
At least one Philadelphia candidate, mayoral hopeful Alan Butkovitz, is hoping for a shower of soda cash.
Asked at his announcement if he expected help from a beverage industry super PAC, he said, "I don't know, but I sure hope so."
Mayor Jim Kenney's campaign spokeswoman, Laura Hitt, said the city doesn't need "greedy soda CEOs who want to take pre-K and public school funding away from our kids."
Campisi says the beverage industry supports pre-K and other worthwhile recipients of soda tax funds, but believes there are more equitable ways of funding those initiatives.
He argues that sweetened beverage taxes are unpopular because ordinary citizens resent paying them — and because they hurt city retailers and drive business to surrounding suburbs.
It's not clear whether the beverage industry and its allies would support a challenge to Kenney, which could be an uphill battle.
They might choose to target City Council races, hoping to undermine support for the soda tax in the body that approved it and could conceivably repeal it.
City Councilwoman Helen Gym, a supporter of the tax and outspoken advocate for public schools, said she's heard talk of soda money flooding the election next year, and she's ready for the test.
"Bring it on. Let's have this conversation," Gym said in a telephone interview. "If they want to put up a bunch of bought-and-sold candidates, I think the public is going to see through that."
Candidates seeking municipal office can start circulating nomination petitions in February. The deadline for filing them is March 14.
WHYY is your source for fact-based, in-depth journalism and information. As a nonprofit organization, we rely on financial support from readers like you. Please give today.