West Philly voters want Biden to deliver on police reform, education and an 'even' playing field
We talked to West Philadelphia voters about their White House wish list under a Biden-Harris administration.
Keisha Emile of West Philadelphia said she became emotional when Vice President-elect Kamala Harris gave her victory speech last weekend.
"My daughter and I discussed it — a 16-year-old young girl in the Philadelphia school system," Emile said. "Just to know it is possible for her."
Harris offered a very specific thanks to Black women such as Emile.
I want to speak directly to the Black women in our country. Thank you. You are too often overlooked, and yet are asked time and again to step up and be the backbone of our democracy. We could not have done this without you.

— Kamala Harris (@KamalaHarris) November 9, 2020
Beyond the inspiration of seeing Harris serve in the White House alongside President-elect Joe Biden, Emile said she wants to see improvements in education, criminal justice reform, and economic development over the next few years.
"We just want the playing field to be even for everyone," Emile said.
For Jackie Owens of Southwest Philadelphia, Biden and Harris' victory was a spiritual one. She said President Donald Trump embodies traits she does not endorse.
"I seen divisiveness and, and it was all spirits, the spirit of bullying, the spirit of evil, the spirit of manipulation, the spirit of suppression," said Owens who described herself as a "60-something-year-old" who "never missed an election." "So we've been praying, we've been praying against those spirits. And God heard us and he answered our prayer."
In addition to being the first Black woman to enter the White House as an elected official,  Harris, born to immigrant parents from India and Jamaica, is also the first South Asian-American to hold office at 1600 Pennsylvania Avenue.
"When you see diversity at that level you can appreciate it more," said Isa Shahid, president of Muslims 4 Humanity, a community nonprofit in Cobbs Creek. "It's seen on a global platform."
He said his organization registered more than 2,300 voters with a focus on Black men, Muslims, and young people.
M4H's effort is one of the many around the state and the country that is likely to have helped secure a historic victory for Biden and Harris. The two managed to win Pennsylvania with nearly 3.4 million out of nearly 7 million votes — so far.
According to exit polls, much of those votes came thanks to overwhelming support from non-white voters, particularly Black voters. Some exit polls show the Biden/Harris ticket won with more than 90% of the Black vote in Pennsylvania.
"If you get people registered to vote, they feel that urgency to do it," he said. "When you are registered to vote, you made the plan."
Shahid said M4H is a non-partisan organization, but he hopes to see improvements in police accountability.
"I grew up in Philadelphia and I know how swift the arms of justice are for me," Shahid said. "Sometimes it feels like you're guilty until proven innocent when it comes to being a Black male in Philadelphia. Sometimes it doesn't look like the scales of justice are fair when it comes to police."
Shahid resides in Cobbs Creek where just two weeks ago police shot and killed Walter Wallace Jr., a 27-year-old Black father with a history of mental health issues who was in crisis when family members called 911 seeking help, including medics.
In the election that Biden and Harris won, Philadelphia voters also approved a ballot measure to overhaul the city's Police Advisory Commission and rebrand it as the Citizens Police Oversight Commission, accountable to City Council. Councilmember Curtis Jones pitched the measure as a tool to establish a predictable and transparent process for civilian complaints to be heard. Shahid echoed the concerns that motivated the ballot question.
"Why do we sit still for so long when people's family want justice?" Shahid said. "It's not something that should take so long. And the city is suffering because of it."
William Dawkins of West Philadelphia said this election showed "us and the world how significant Black voters are." He said Black people have been underserved by the Democratic Party, but they're "still the best most of the time out of the two." The 79-year-old voted for Biden, but has "crossed over" in the past, he said.
"We're not married to politicians. If they don't serve us, vote them out," Dawkins said. "Sooner or later they'll get the message."
Emile shared a similar sentiment, saying if it weren't for the mail ballot, she may not have voted at all.
"I was one of those discouraged people," Emile said. "I stood in that line time and time again expecting change."
She said she could see possibly herself switching to Independent, but only if Biden and Harris delivered none of the items on their agenda.
"They would have to not fulfill any of their promises," said Emile, speaking of Biden and Harris. "The best I'll take, two out of five, three out of five, but none? No, that's not acceptable."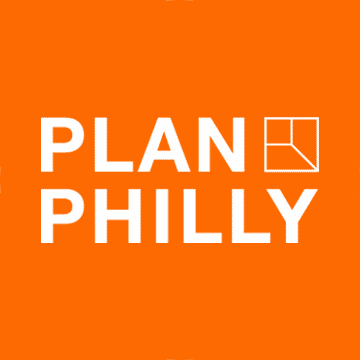 WHYY is your source for fact-based, in-depth journalism and information. As a nonprofit organization, we rely on financial support from readers like you. Please give today.