'We all have a strangeness': Philadelphia Theatre Company opens 'Choir Boy'
The Philadelphia Theatre Company opens the Tony-winning Broadway show about all-Black prep school gospel choir.
Listen
1:32
The Philadelphia Theatre Company is giving "Choir Boy" its local premiere, after the play opened on Broadway in 2018 and won the Tony Award for best play.
It's a coming-of-age story by playwright Tarell Alvin McCraney about a group of boys approaching adulthood in a prestigious all-Black boys prep school. A central character is Pharus, who enjoys the coveted position as leader of the school's gospel choir. Pharus is gay, facing pressures from classmates and from the deeply entrenched traditions of the school.
At Philadelphia Theatre Company, director Jeffrey L. Page said he is expanding the sexual orientation of the gay teenager into a story about living outside the historic norms of an institution.
"We've come to understand 'queer' in certain terms, but the terms we associate the word to be is not the word," said Page. "Queer is an alternative to societal norms. It's strange in a Brechtian sense: a strange approach to something is queer."
Page says that's why this is the right play for right now.
"We all have a strangeness about ourselves, in the best sense. We're also afraid of our queerness, our strangement. We hide it," he said. "This idea has bubbled up with the upending of society right now, with race politics and gender politics."
Music is central to "Choir Boy". Although technically not a musical — it is a "play with music" wherein singing occurs organically in a narrative about a gospel choir — it has the feel of a musical. The traditional gospel songs are selected and performed to resonate with the character's feelings, sometimes delivered with the aggressive stomping percussion of a collegiate step team.
"I think it offers us a new way to look at what music is able to do for society with respect to protest and disturbance," said Page. "How are we fed by music? How are we emboldened by music? I think this is Pharus' plight. I think he receives great strength from music."
The New York-based director and choreographer has had his work ranging from Joe's Pub in New York, to the National Black Theater festival, to collaborating with Jazmine Sullivan and Beyonce. A year and a half ago Page was brought on as Resident Artist at the Philadelphia Theatre Company. "Choir Boy" is his first time directing for PTC.
For the last year and a half, Page said his work for PTC has mostly been bridging the company's programming decisions with the wider community.
"I've been trying to figure out ways that Philadelphia Theatre Company could create systems of sharing between the community and the organization," he said. "I believe that a theater is a community theater, and so therefore the voices of the community should come together to figure out what needs to be shared, what needs to be taught."
Page is not new to Philadelphia. Growing up in Indiana, he came to the city to attend the University of the Arts, was mentored by the late theater artist Walter Dallas, and worked at the New Freedom Theatre on North Broad Street.
He says he also attended the "University of the Black Lily." The Black Lily was a weekly live music showcase at the old Five Spot jazz club, from 2000 to 2005. Shortly thereafter, in 2007, the Old City club burned down.
The Black Lily featured a wide range of music and performers like jazz singer Jill Scott, poet Ursula Rucker, and R&B duo Jazzfatnastees. It was deeply influential to Page, who calls the Black Lily "church."
"Remember, I'm this little boy from Indiana, right? I'm, like, 'Oh my god, I didn't know this music could go with that music, that this idea could go with that idea.' I didn't know that this intelligent group of people could be mixed with that intelligent group of people," he said. "It exploded in my mind and influenced everything. It influenced the way that I make theater, the way that I make choreography, the way that I think."
Page has since moved to Los Angeles and New York, and gone international as a director and choreographer for hire; he is often asked to work in Japan. He says his longer association with the Philadelphia Theatre Company has fostered artistic "audacity."
"We're constantly auditioning for roles, for our ideas. It's the name of the game," said Page. "But because you have established a vibe with people in the organization, they know what they are getting into and you know what you are getting into. The auditioning phase and the politics of it all go away. I finally get to create art without the weight of hoping someone understands what I'm doing. I feel trusted. That gave me the ability to create some really bold gestures."
"Choir Boy" begins preview performances on Friday. Opening night is Wednesday, Feb. 23.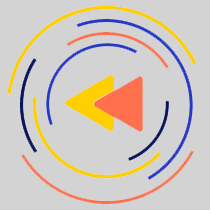 Saturdays just got more interesting.
WHYY is your source for fact-based, in-depth journalism and information. As a nonprofit organization, we rely on financial support from readers like you. Please give today.