Watermain break off Holme Avenue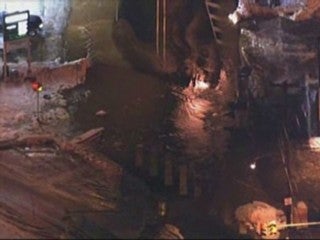 Maintenance crews were called yesterday after a watermain broke on Willits Road just above Holme Avenue near the Academy Gardens/Holme Circle border.
The break happened around 6 a.m., and while crews were able to repair the break, the water flow turned the intersection into a sheet of ice. NEast Philly staffers reported the street was still closed at 11 a.m.
This is the third break break in the area in the last six months; the first happened in July, just one block away, and a second occurred in October just a few blocks away at Willits and Ashton roads.